How to sterilise jars for jams and pickling
Looking for more tasty ways to tuck into your leftover fruit and veg? As well as trying out a bunch of delicious Oddbox recipes, why not have a go at whipping up a few homemade pickles and jams?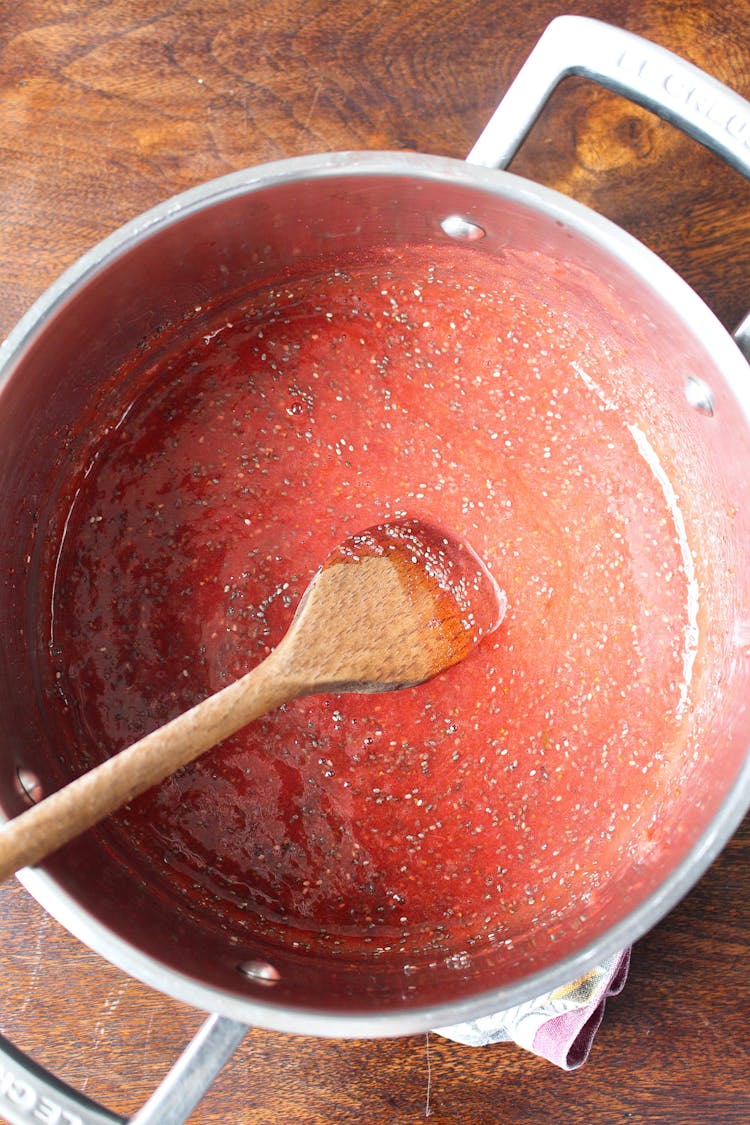 Preserving and pickling are both age-old techniques for making food last just that little bit longer. And with summer well and truly here, there's no better time to get creative in the kitchen with some homemade jams and condiments.
Before you start searching for taste bud tingling recipes for fruity marmalades, chunky chutneys and savoury sauerkrauts, let's get down to the nitty-gritty of sterilising those jars. 
Why do you need to sterilise jars?
So, is sterilising really necessary before you start preserving? It sure is — and not only because it keeps your jars looking squeaky clean. 
The main reason for sterilising jars is to ensure they stay free from any harmful bacteria or toxins that may build up over time. Spooning things into unsterilised jars can lead to all sorts of nasty problems, including botulism (yep, it's as nasty as it sounds). Sterilisation is especially important if you're reusing an old container.
Deep cleaning your jars before you fill them up with tasty chutneys or jams is also essential for another reason: taste. That's right, having properly sterilised jars reduces the likelihood of bacteria and other organisms from spreading into your homemade delights and giving them a funky flavour.
How long do jars stay sterilised?
Ideally, you'll want to sterilise your jars right before you intend to use them. This will reduce the likelihood of any toxins or dirt entering the container from the air around you or even spreading from your kitchen surfaces. 
Sounds like a bit of a faff? The good thing is that once you've filled your sterilised jars with your sweet or savoury creations, they should keep for up to six months with the correct storage. 
How to sterilise jars
There are several different methods for sterilising jars. Which one you go for will likely come down to personal preference or simply what appliances you have handy in your home. 
All three of our sterilisation techniques involve heat which is needed to break down and eliminate bacteria. 
How to sterilise jars in the oven
Sterilising jars in the oven is probably the most popular way to give them a deep clean. Here's a simple step-by-step guide:
Preheat your oven to just below 180°C (160°C fan oven). 
Collect up your jars and peel off any labels that might still be around the outside. 
Take them to your sink and give them a good ol' wash with hot soapy water. 
While they're still wet, arrange them upside down on a baking tray. 
Pop them in the oven for approximately 15 minutes.
Ideally, you should sterilise your jars in the oven just before you use them. You can then ladle your hot jam or chutney straight in, being careful not to drip it on the rim of the jar. Remember to always leave a bit of space at the top of your jar too (ideally 1cm to 2cm).
How to sterilise jars in the microwave
Often use a microwave to heat up food or steam your veg? They're fantastic for sterilising jam jars and other containers too. In fact, it's the fastest technique you can use. 
Sterilising jars in the microwave has a very similar process to sterilising them in the oven. Simply wash them with hot soapy water, rinse off all the soap suds and place them upside down on a piece of kitchen paper in your microwave. You can then switch it on high and heat them for 30-45 seconds. 
Carefully remove your jars from the microwave and place them on another sheet of kitchen paper to dry off. They're then ready to be filled. 
How to sterilise jars in a dishwasher
Yet another kitchen appliance that can come in handy with sterilisation is a dishwasher. Have one of these in your kitchen? If you do, you'll first want to make sure it's empty and sparkling clean. You can then arrange your jars and lids inside, pop in a dishwasher tablet and turn it on. 
Ideally, you'll want to choose a washing cycle that'll finish around the same time that your jam or chutney is ready to be dolloped into your jars. Once your dishwasher has done its duty, remove the jars and give them a quick dry off with some clean kitchen towel before filling them. 
How to sterilise jars with a rubber seal
Noticed a few of your jars have rubber seals? These will also need to be sterilised - and it'll need to be done slightly differently to the jars and lids themselves.
Pop the rubber seals out of your jars before you sterilise them. The rubber rings can then be boiled in clean water for around 20 minutes while your jars are being sterilised in the oven, microwave or dishwasher.  
What can you use sterilised jars for?
Now you've got a bunch of lovely, sterilised jars at your disposal, why not put them to good use? Discover our top tips for preserving your veggies or check out our beginner's guide to making jam. We've also got heaps of inspiring ideas on our recipes page, including: