Our top recipes for preserving veggies
When you have a lot of veggies in the fridge, it can feel stressful getting through them all in time. Take the pressure off, organise your fridge and buy yourself some time by preserving them instead.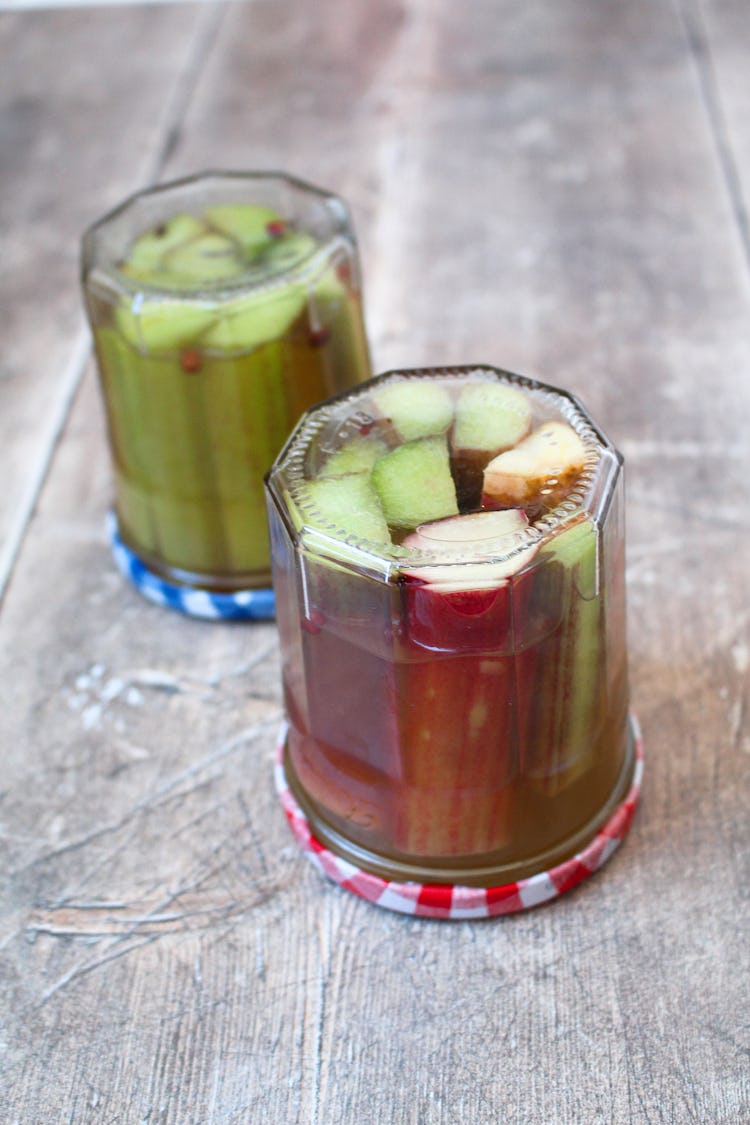 From pickling to fermenting to oil packing, here are some of our favourite recipes for preserving veggies. 
Tomato and chilli jam
Make a savoury tomato and chilli jam you can gift to friends with this recipe from BBC Food. You'll use up 2 onions from your box, 800g of tomatoes, 3 chillies and some ginger. The star anise can be swapped for five-spice powder or fennel seeds. Sub the red onions for any colour you have. Swap the fish sauce for soy sauce to keep it vegan. To help your jam last for longer, keep it in the fridge. 
Ginger and carrot sauerkraut
Try out this ginger and carrot recipe from Make Sauerkraut for a unique way to use up 3 carrots from your box. You'll also use 1 cabbage, a couple of garlic cloves and ginger to taste. For 20 mins of prep time, you'll have sauerkraut you can keep for up to a year in the fridge. 
Pickled cauliflower
Use up 450g of cauliflower, 200g of onions and 1 garlic clove with this simple pickled cauliflower recipe from Good Food. This is a tangy side that works well as an antipasto with Italian dishes. Just bear in mind you'll need to wait a month before you can eat your cauliflower, so it can pickle fully. 
Butternut squash jam
This late Autumn is the time to start making jam from squashes with this recipe from Kitchen of Anna. The recipe will produce a lot of jam - if you'd rather halve the quantities, you'll still use up half a butternut squash and 1 lemon. If you don't have orange oil, swap it for vanilla extract or a similar sweet or citrus flavour. If needed, sub the spices for others to your own tastes. Refrigerate your jam. 
Peppers packed in oil
To keep your peppers fresh in the fridge for several months, submerge them in olive oil in jars. This recipe from Food asks for four different colours of peppers, but simply cut up whichever peppers you have to hand. The oiled peppers are ideal for a buffet, and the oil will become infused with the peppers' flavour. It's a win-win. 
Aubergine pickle
Aubergines pickle very well and can be transformed into this Indian-style chutney from BBC Good Food. For 750g of chutney (half of the recipe's quantities), you'll use up 1 1/2 onions, 500g aubergine, 75g of raisins and pastes and herbs from the back of the cupboard. Although it involves some cooking, this pickle recipe is still easy to make. It will keep for up to 6 months. 
Quick fennel and cabbage kimchi
At a loose end for using up your cabbage and fennel? Combine their flavours into this Korean kimchi recipe from Kitchen Konfidence and you can spice up loads of different dishes. As well as 2 fennel bulbs, you'll use 2 spring onions (sub them for whatever onions you have), 1/2 a head of cabbage and 2 cloves of garlic. Don't throw away the fronds or stalks of your fennel - you can make a perfect pesto from them.