FLEXIBLE FRUIT & VEG SUBSCRIPTIONS
We're a grower-led business. Instead of giving growers a shopping list, we ask them what they've picked and what's going spare. 
But we want to make it as easy as possible for you to enjoy delicious "too big," "too small" or "too wonky" fruit and veg, so there are a few ways you can flex your subscription.
CHANGE YOUR BOX SIZE OR CONTENTS
BOX SIZES AND TYPES
Change the size of your box subscription to a small, medium or large box with just a few clicks. Order multiple boxes. Or, switch to fruit and veg, just veg, or just fruit.
The cut-off time for any changes is four days before your next delivery, so make sure you get it in before then. Head to the "my subscriptions" page in the account section of our website to make any changes.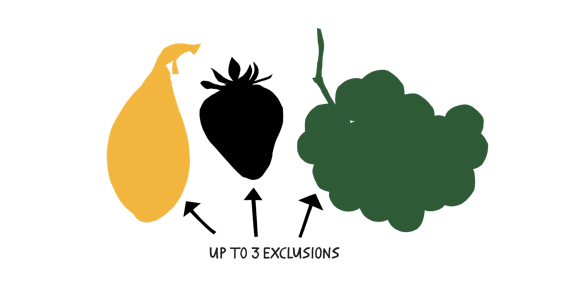 OPTIONAL WEEKLY EXCLUSIONS
Peek inside your box six days ahead of your delivery. We'll email you a rescue list each week. If you don't fancy something, add it to your exclusions list before the cut-off time (four days before your next delivery).
You can also pick up to three Exclusions to regularly leave certain fruit and veg out of your box. If you can't stand spinach, have cabbages coming out of your ears or don't eat aubergine, add it to the list. You can update these as often as you like. To add Exclusions to your list, head to the "preferences" section in your account.
EASY DELIVERY MANAGEMENT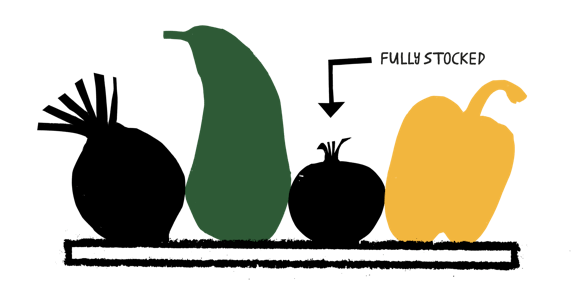 SKIP FOR A WEEK
Cupboards still full? Visit the "manage deliveries" section of your account, click "skip delivery" and we'll hold off for a week. Just make sure you do it before your cut-off time (four days before your next delivery).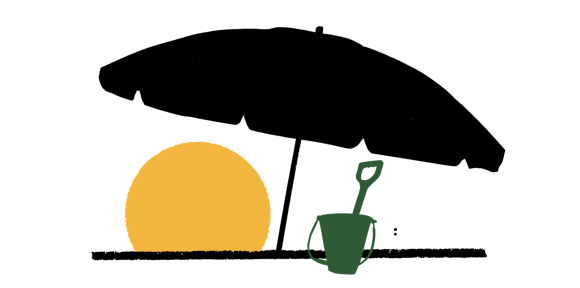 PAUSE DELIVERIES
Going away on holiday? Press pause. Go to the "pause deliveries" section of your account and add the date range you'd like to pause for. Whether you're going for two weeks or two months, it's cool as a cucumber.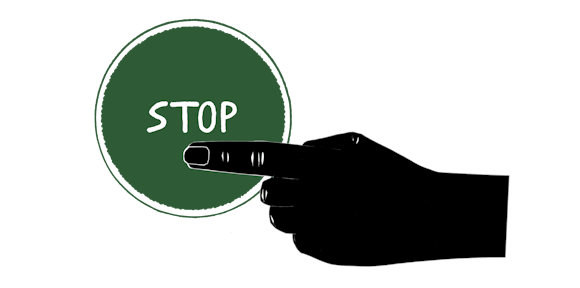 CANCEL YOUR SUBSCRIPTION
It's easy to cancel if you'd like to leave us (*sob*). Just head to your account and delete your subscription type before the cut-off date, which is at least four days before your next box delivery.
EXTRA WEEKLY ADD-ONS
Did you know, we rescue a few surprise, tasty items that you can opt to add into your boxes each week?
Each week, our add-ons email will land in your inbox with details of extra special last-minute rescues you can add to your order. Get them before they're gone — head to our website to buy one (or two, or three) and we'll pop them in your box the following week.
We rescue a huge range of delicious add-ons that will complement your weekly boxes, from beautiful blueberries to cheeky chillies and lovely limes to decadent dates. You can add any add-on to any box type as long as you have a box due that week.
Get Started