Grape and Thyme Jam
This jam is made from grapes, sugar, lemon juice and thyme and makes the perfect addition to any cheese board! 
Prep time: 10 minutes
Cook time: 20 minutes
Total time: 30 minutes
Servings: 2
Ingredients:
350 g Grapes
50 g Sugar
1½ Lemon
4 sprig Thyme
To serve (optional)
Slices of bread
slice cheese / Vegan cheese
Recipe:
Prepare the ingredients: Wash, drain and stem the grapes - compost the stems.
Place the grapes in a saucepan, along with the sugar, thyme and lemon juice.
Cook the grapes: Heat up the saucepan over medium heat. Bring to a simmer and cook for about 10-15 minutes, until the grapes soften and lose their shape. Use a fork or wooden spoon to crush them down a little. 
Make the jam: Add all the grape mixture into a food processor. Blend until smooth and transfer back to the saucepan. Cook for another 4-5 minutes, until the juice has reduced to a jammy consistency.
Serve: Serve the jam with a brie cheese toast.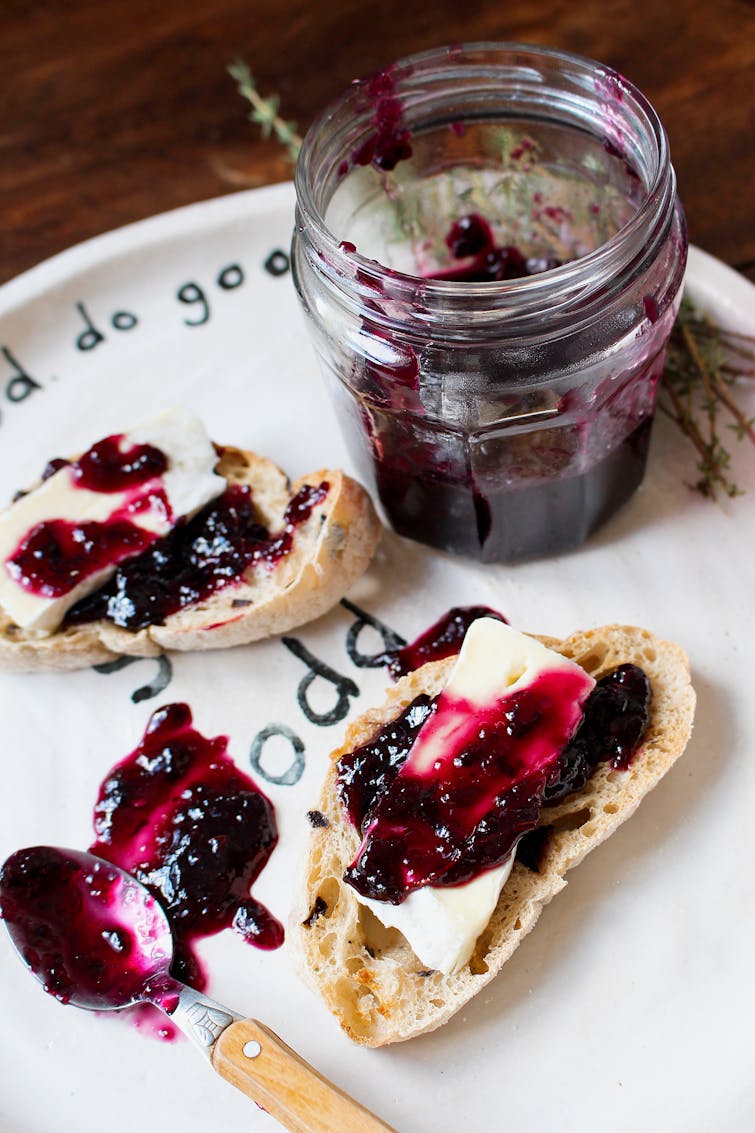 ---
How to store
Store the jam in the fridge for up to 5 days, or in the freezer for up to 3 months.
Leftovers
This grape jam is a great addition to cheese boards, or on toast as a sweet afternoon snack/breakfast.