Curried Cucumber Pickle
These cucumber pickles are spicy, crunchy and so tasty. Perfect for preserving cucumbers, and a great addition to any salad or cheese board. 
Substitute:
No cucumber? Try with red onions, carrot slices or cauliflower florets.
No curry powder? Use ground turmeric or garam masala instead. 
No mustard seeds? Try with fennel seeds. 
Prep time: 10 minutes
Cook time: 3 minutes
Total time: 13 minutes
Servings: 4
Ingredients:
½ Cucumber
1 Shallot (or onion)
1 tbsp Mustard seeds
1 tsp Cumin seeds
1 tsp Curry powder
1 tsp Dried dill
40 g Caster sugar
100 ml Distilled malt vinegar
a pinch of Black pepper
Recipe:
Cut the cucumber in half lengthways, and then into fingers to fit the jars of your choice. Peel and finely dice the shallot.
In a small pan, combine the shallot, mustard seeds, cumin seeds, curry powder, dried dill, caster sugar, vinegar and black pepper. 
Bring to the boil and stir until the sugar dissolves. 
Fit the cucumbers snugly into small jars or an upcycled jam jar.
Pour over the hot liquid.
Seal and leave for at least 24 hours.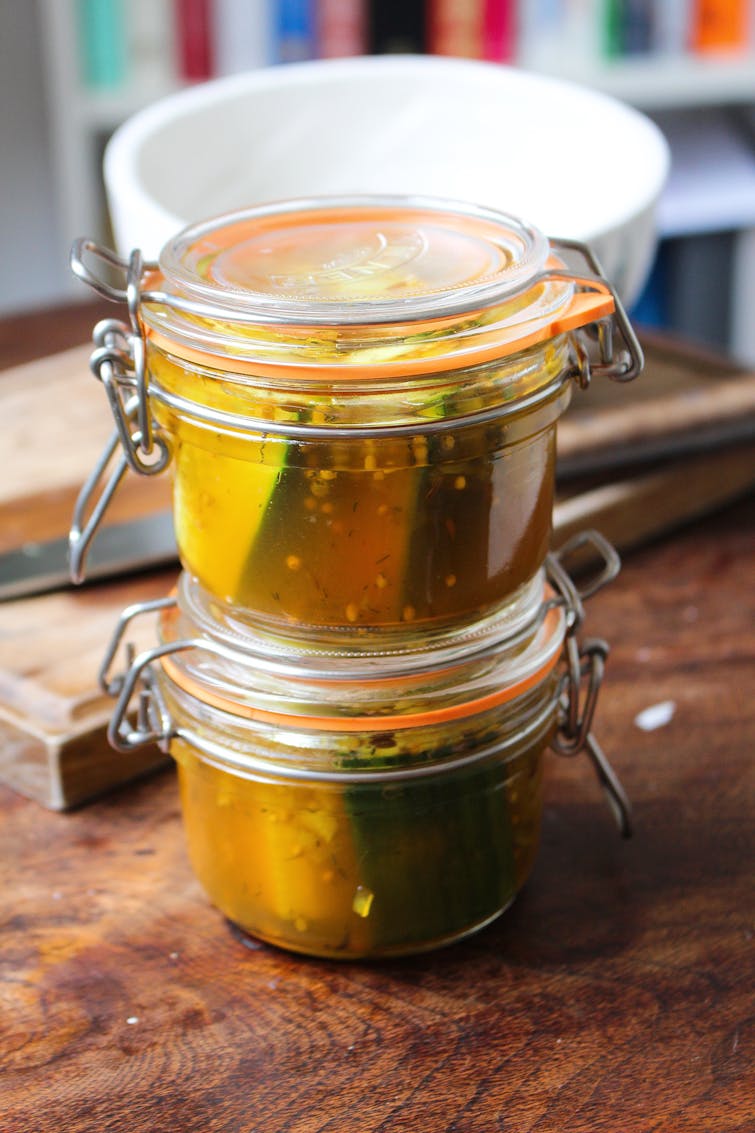 ---
How to store
Store in the fridge for up to 10 days. 
Leftovers
Serve the pickled cucumber with any salad or cheese board.