Cherry & Chocolate Overnight Oats
This classic cherry and chocolate flavour pairing recipe is perfect for meal prep and batch cooking. Super quick, all the ingredients are added to little jars/upcycled jam jars and stored in the fridge for breakfast.
Substitute:
No cherries? Try with strawberries or plums instead.
No maple syrup? Use honey instead.
Prep time: 10 minutes
Cook time: 0 minute
Total time: 10 minutes
Servings: 3
Ingredients:
250 g Cherries (pitted)
70 g Rolled oats
120 ml Milk of choice
3 tsp Chia seed
3 tbsp Maple syrup
3 tsp Cocoa powder
3 tsp dark chocolate chips (optional )
Recipe:
Divide all the ingredients in 3 small jars.
You can reuse any jar you have at home for this one.
Mix well, close and store in the fridge overnight. 
In the morning simply pop the jar out of the fridge and enjoy.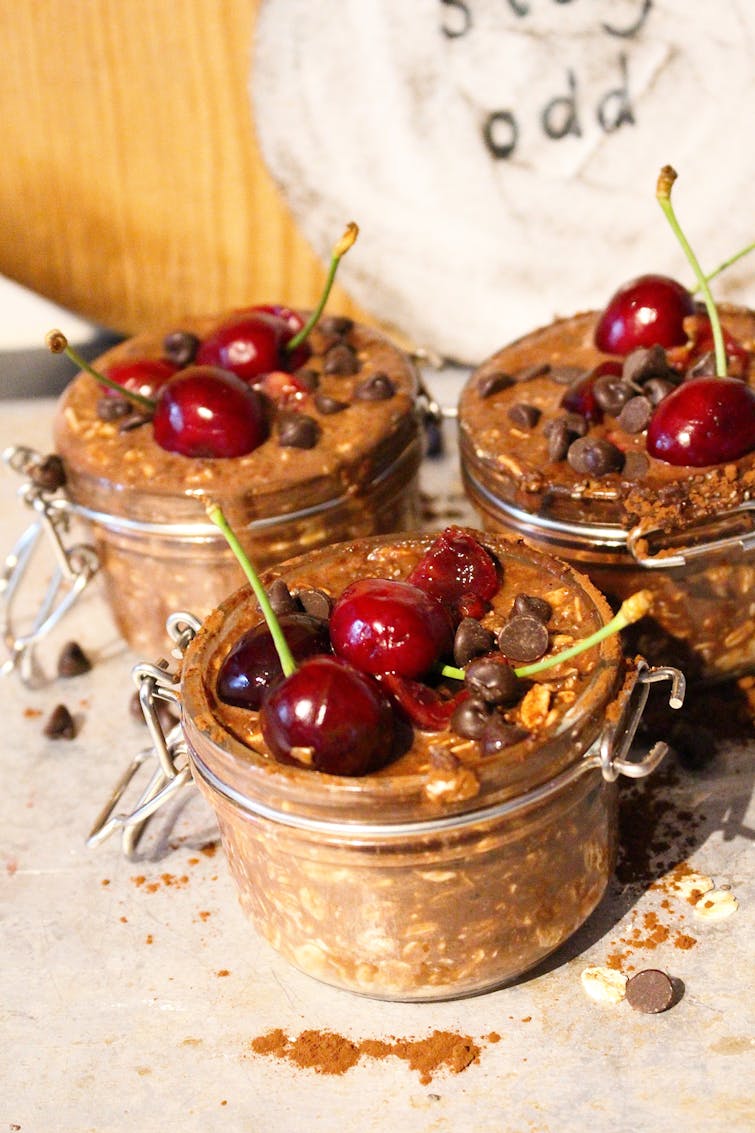 ---
How to store
Store in the fridge for up to 3 days.