Teriyaki Stir Fried Lettuce with Noodles
Pan fried lettuce with noodles in teriyaki sauce made from ginger, garlic, soy sauce and rice vinegar.
Substitute:
No lettuce? Try with cabbage, kale, onion, carrots, or any veggies from your Oddbox! 
Prep time: 10 minutes
Cook time: 10 minutes
Total time: 20 minutes
Servings: 2
Ingredients:
1 lettuce
150 g Noodles
1 tbsp Sesame seeds
For the teriyaki sauce:
1 tsp Garlic clove (grated)
1 tbsp Ginger (grated)
2 tbsp Soy sauce
2 tbsp Rice vinegar
2 tbsp Sesame oil
Recipe:
Add all the teriyaki ingredients into a large frying pan and bring to a simmer. 
Cut the lettuce head in half and slice into shreds. Add the lettuce to the frying pan and toss to coat.
Blanch the noodles in boiling water for 2-3 minutes, until tender. Drain and add to the frying pan. Toss well and cook for 2-3 minutes.
Serve and top with sesame seeds.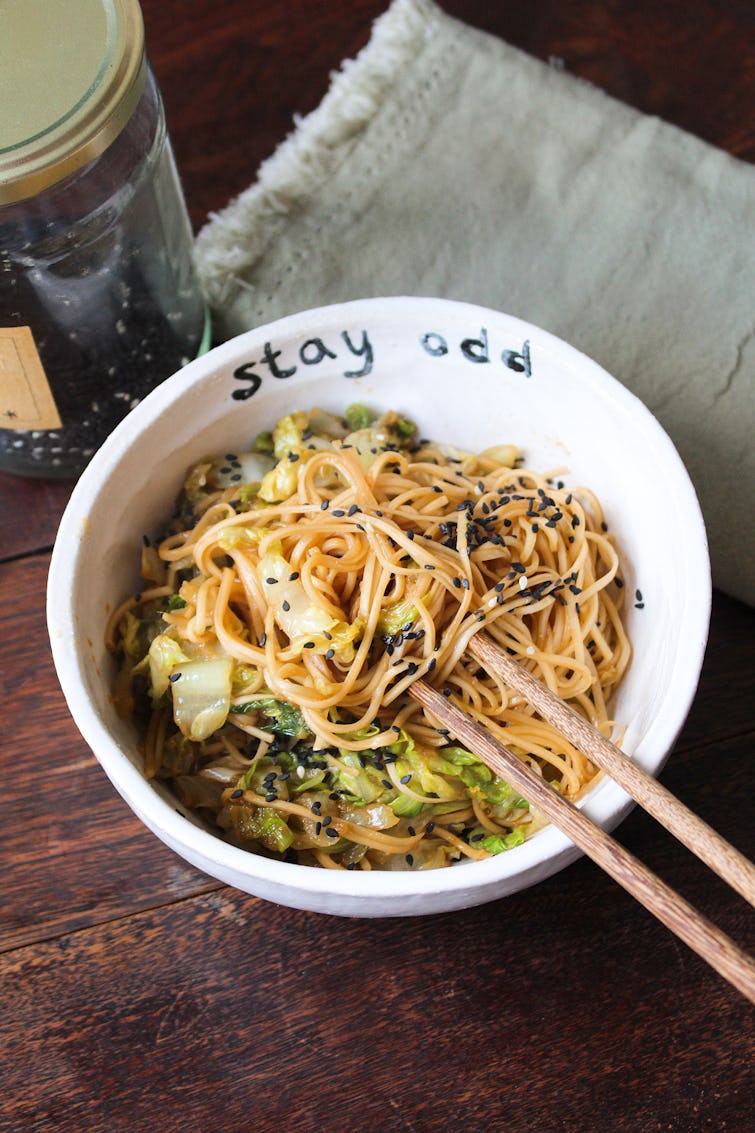 ---
How to store
Store in an airtight container, in the fridge for up to 3 days, or in the freezer for up to 1 month. 
Leftovers
The teriyaki lettuce noodles would be great served with grated carrots.