How to store, prep and cook beans
Need some cooking inspiration for your beans? Why not try your hand at cooking a Thai-inspired dish? Perfect for a light Springtime lunch. We have our wonderful guest chef Storm (@whatstormeats) to guide you through.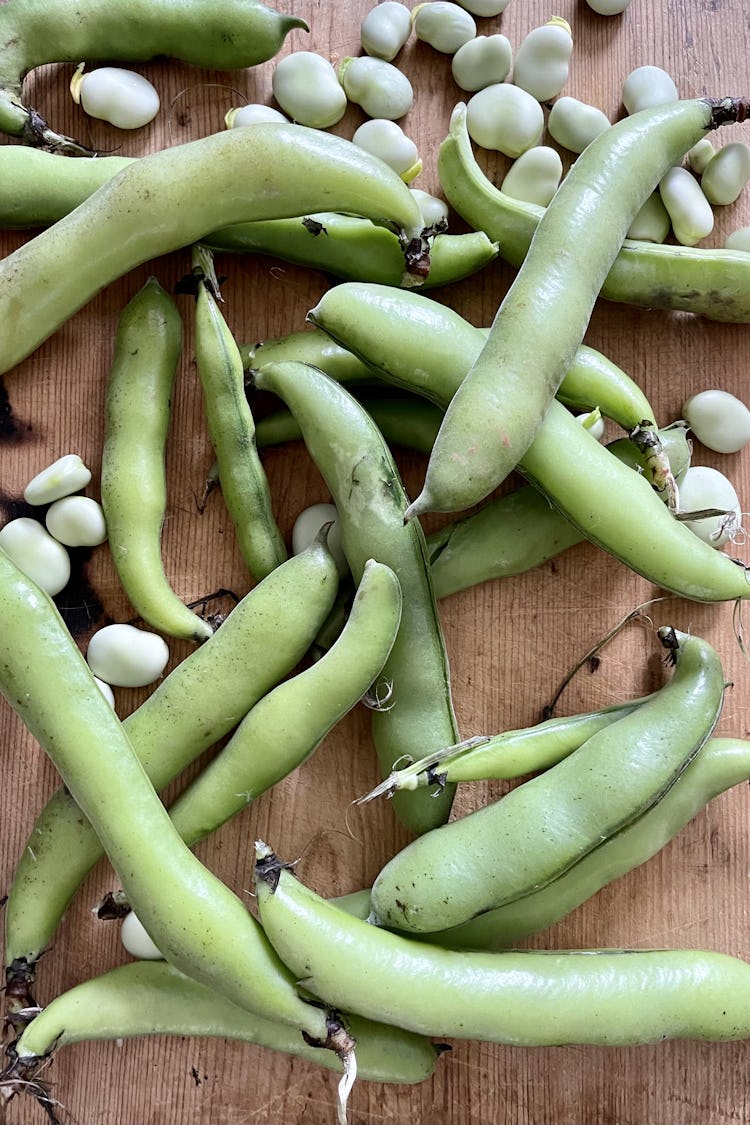 PREPARE THEM BY…
If you have fine beans, top and tail them and cut into bite size pieces. You don't need to destring them; they should be firm and green.
If you have broad beans you'll need to pop the beans out of their pods by giving them a squeeze. Don't throw away the pods - you can fry these for a delicious snack.
STORE THEM BY…
Putting them in the fridge and using within a couple of days. They are best when crunchy and fresh. 
COOK THEM BY…
Adding to curries with plenty of spices and coconut milk, or finely diced with potatoes, wrap in filo to make samosas. Or whip up a summery risotto with diced flat beans, fresh peas and lemon zest.  They are also fantastic raw; slice lengthways and pop in a salad with a punchy dressing or why not make them into chutney for your cheese boards?
AVOID…
Boiling or cooking them for too long, you don't want them to loose their vibrant green colour!
TRY THIS...
HERBY THAI NOODLE SALAD WITH CHARRED BEANS
This Thai-inspired recipe is great now the weather is getting a bit warmer - it is perfect as a main but would be lovely alongside some grilled tofu satay. Charring the beans is optional, but it gives them a wonderful flavour whilst still keeping them fresh and crunchy.
DETAILS:
Saucepan, griddle pan, large bowl  
Prep time: 10 mins 
Cooking time: 15 mins
Serves 2 
INGREDIENTS:
200g Rice noodles
120g beans of choice
2 large Spring onions
70g Beansprouts
50g Selection of herbs (Thai basil, mint, Coriander, dill - using the whole herb including stalks - whatever you have in would work!) 
1 Red onion
Thumb sized piece of chilli sliced
Dressing:
40ml lime juice 
20 ml Rice vinegar 
15g Sesame oil
20ml Light Soy sauce
1/2 teaspoon of honey
Large pinch of sea salt 
Inch piece of chilli finely chopped 
1. Firstly make your dressing; combine all your ingredients listed; I like to use a jar so I can shake it up! 
2. Brush your beans with a little oil. Heat up your griddle pan so it is really hot and add your beans until they start to char and blister. Cook each side for approx..3 mins; you want them to get a little bit of colour on the outside but not totally cooked through. Remove from the heat and set aside. 
3. Now prepare your veggies; chop your beans into 2 inch pieces and spring onions into 1 inch pieces, and slice the red onion thinly. Add these, along with the beansprouts to a separate bowl. 
4. Chop the herbs in their entirety including their leaves and stalks – it's amazing how much flavour the stalks have. You will add these last to ensure they keep their flavour . 
5. Fill your pan with water and put on to boil. Once boiling, put in your rice noodles. These will take minutes to cook so don't go too far .Cook the noodles for approx. 6 mins, drain and drizzle with a little oil so they don't stick together.
6. Combine your noodles with your crunchy veggies and pour over your zesty dressing. Now add all your herbs.  Toss so everything is evenly distributed through the noodles. 
7. Optional for serving; finish with fresh lime, crushed roasted peanuts and sesame seeds.