Zero-waste Broad Bean Pods
Did you know you could eat broad bean pods? Here is our zero-waste tip to make the most of your pods by turning them into fritters. 
Substitute:
No ground ginger? Try with smoked paprika, curry powder or the spice of your choice. 
Prep time: 5 minutes
Cook time: 10 minutes
Total time: 15 minutes
Servings: 2
Ingredients:
300 g Broad bean pods (pods only)
150 g Plain flour
1 tsp Ground ginger
150 ml Milk of choice
Salt & pepper
Vegetable oil (for cooking )
Recipe:
To prepare the broad bean pods. Cut the pods in half or into smaller pieces.
Tip your flour into a bowl and pour the milk into another.
Season the flour with ground ginger, salt and pepper. 
Dredge the pods into the flour, then dip them in the milk and dredge through the flour again. 
Heat the vegetable oil into a large pan. When the oil is hot, cook the pods until golden and crispy.  
Season with a little sea salt.
Eat the crispy pods on their own or with the dip of your choice.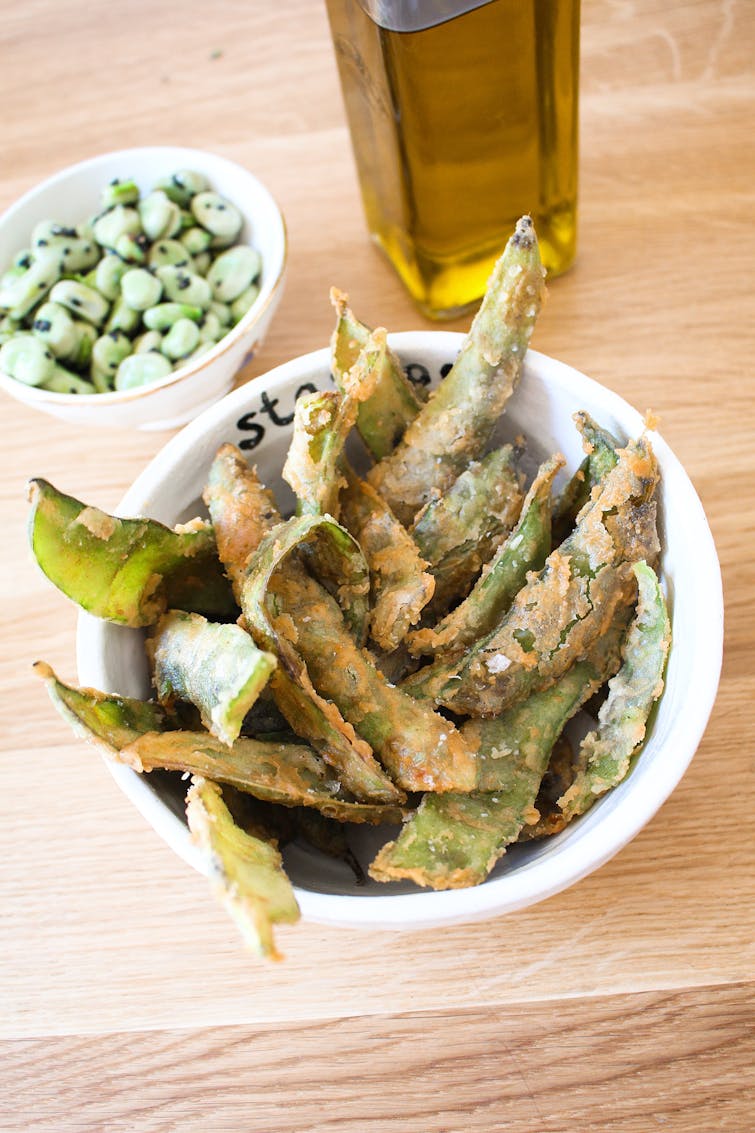 ---
How to store
Store in the fridge for up to 3 days. To get them extra crispy again, reheat in the oven for 10 minutes.