Your sustainable Christmas gift guide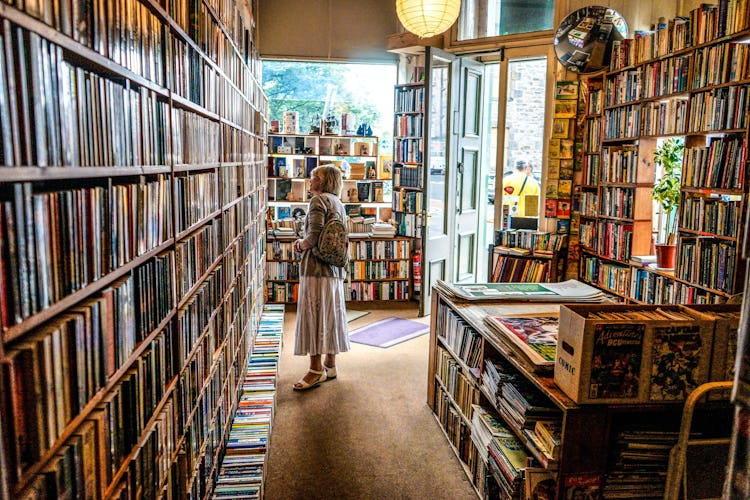 Recycled phones
Scrap the new iPhone, Reboxed sell pre-loved phones that not only go through a rigorous tech check, they're better value for money than buying new and come with a 15-month guarantee. They also arrive in a beautiful plastic-free box with a recycled plastic phone case. With the amount of worldwide e-waste expected to surpass 50 million tonnes by 2020, buying second-hand tech is never a bad idea.
Support local bookshops
Bookshop.org is an online bookshop launched in autumn 2020 to support local bookshops forced to close over lockdown. For every book you buy via the site, a portion of money goes directly to independent bookshops. They have raised more than £500,000 to date. Of course, nothing trumps visiting your local bookshop if you can – give them a call and see how you can best support them. 
Kids get back to nature 
We love the Wildlife Trust's gift ideas, from DIY cut-out bugs, learn-to-stitch activity sets and a fun make-your-own bird-feeding 'pizza', these are great ideas to get the kids learning about animals and local wildlife. 
Learn something new
You might be sick of Zoom calls by now, but if there's one silver-lining to come out of 2020, it's the ready availability of online classes wherever you are in the world. Learning with Experts offers courses from cooking to photography to floristry. Meanwhile, Borough Market's famous Bread Ahead offers classes, from doughnut-making to croissant-making to all types of breads, in-person in London. 
Plant a tree
Trees play a really important role for our planet to thrive in the fight against climate change by removing carbon emissions from the air. The problem is, there aren't enough trees in the world to do this properly and with deforestation an ongoing threat, it's never been more important to plant forests for our future. Donate to Tree Sisters on behalf of a loved one. Unlike some companies who claim they can help you 'carbon offset' by planting trees (only to cut them down later on), Tree Sisters is really helping to replenish our world's forests. Pay a one-off amount or a sign up to a monthly subscription.
Eco gift hampers
For the foodie in your life, opt for Borough Market's Ethical Gift Box with lots of goodies, like Rubies in the Rubble zero-waste piccalilli, Fairtrade tea, craft beer and Bermondsey Street Bee honey. For a pamper box, try Zero Waste Goods' pamper pack with a pumpkin and cinnamon candle, vegan chocolates, organic salt spa skin soap and bath salts. All wrapped in 100% recyclable or biodegradable packaging. 
Better booze
Got a cocktail-loving pal? Gift them a bottle of sustainable booze, with spirits made from otherwise wasted ingredients. Black Cow vodka is made by a third-generation cheesemaking family in West Dorset who found that whey – the by-product of making their cheese – could be fermented into delicious vodka. Or Discarded vermouth made from cascara – the fruit of the coffee berry that's typically thrown away to produce coffee. Prefer a six-pack of beer? Toast Ale is made from the tonnes of bread offcuts that get chucked every year. 
What about an ODDBOX veg box subscription?
For your waste-busting, veg-loving friends, order them an ODDBOX subscription – and start fighting food waste in 2021!