The ODDBOX Edit: the best sustainable Christmas gifts
Love Christmas, hate waste? If you're waste conscious and struggling for gift inspo, we've got you covered! Keep reading for the rundown of our favourite low-impact and sustainable gift that will help you swerve the 100 million black bags thrown away each Christmas, without compromising on festive cheer…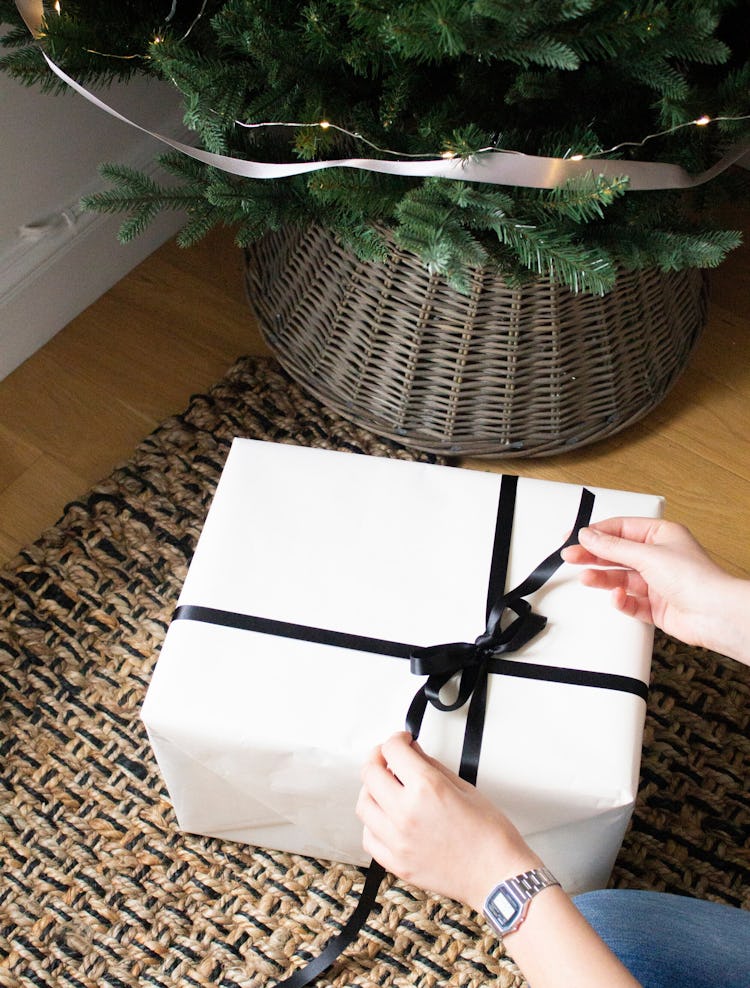 1. FOR YOUR OTHER HALF
EXPERIENCE: A museum or gallery membership is a gift that can be used again and again. These often include more than just unlimited visits to the many exhibitions that come to London throughout the year, you'll also have access to all members events, lectures and workshops. With a plus one membership, you can tag along too!
SECOND HAND: Do they have a reading list a mile long? Pop down to your local second-hand book store to help them get started and give a pre-loved book a new home.
OUR PICK: Get out of London for a day or two and head to the Eden Project. Dubbed the "eighth wonder of the world" it's a gateway into our relationship with plants and how we have come to rely on them for our existence. Take the train and make a weekend of it, maybe staying in one of the fishing villages on Cornwall's southern coast?
2. FOR THE ECO-WARRIOR
EXPERIENCE: Reusable wax wraps are a popular alternative to clingfilm but did you know you can make your own? Create a DIY gifting experience for the eco-warrior in your life, buy all the materials needed and spend an afternoon making these wraps with them. Gifting valuable time together as well as a lifelong alternative to single-use plastic.
SECOND HAND: Are they into music? Gift something from your vinyl collection or go browsing in a second hand store. Swooning over a dress in your wardrobe? Maybe re-gift it and send it somewhere it will be eternally loved. Whatever their "thing", you can probably find it in a second hand, charity or vintage store, or maybe in your own home. It will work out cheaper and the thought and time put into a gift like this is priceless.
OUR PICK: Help them take their green game one step further! A composting class will teach them the ins and outs of food waste disposal, check out your local council who will likely be running them.
3. FOR THE FOODIE
EXPERIENCE: Cookery School London are running a 'Waste Matters' cooking class featuring recipes to help you put your food waste to good use. They'll learn to make over 10 recipes, sit down to a low-waste feast at the end of the class and you can reap the rewards when they test out their newfound skills at home.
DIY: When life gives you lemons, preserve them! Get thrifty this year and gift a homemade preserve or festive Christmas chutney they can serve with a cheeseboard on Christmas day.
OR
If you're lucky enough to have a wannabe chef in your life, keep those free meals coming but help them add a sustainable twist. Why not collate a recipe book of all your favourite low-waste recipes?
OUR PICK: Treat the foodie in your life to a low-waste dinner. There are so many thoughtful restaurants working hard to produce both delicious and sustainable menu's - Farmacy, Cub and Ottolenghi's Rovi are fantastic restaurants that are also doing their best to minimise waste. More importantly, you'll have time to catch up and spend quality time together.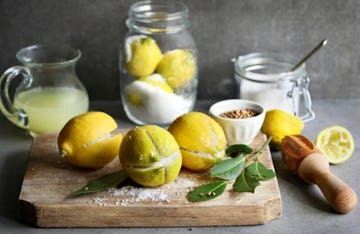 5. FOR THE KIDS
EXPERIENCE: Gift a field trip to a wildlife reserve. This is the perfect interactive present for young animal and nature lovers to spend time with their favourite animals.
SUBSCRIPTION: The gift that keeps on giving, a subscription is the perfect gift for curious minds and will keep them entertained and involved month after month. National Geographic Kids is a fun and educational way to helps kids discover the world.
OUR PICK: This book, produced in partnership with the National Trust, is a wildlife fact file full of ways we can help the planet. It's the perfect way to get kids into sustainability.
6. FOR YOUR SECRET SANTA
SUBSCRIPTION: You can't go wrong with a subscription service like 'The Happy News', a quarterly newspaper which celebrates only the positive things happening in the world. It'll brighten up anyone's day!
DIY: A scented candle is always a crowd pleaser but the paraffin wax used in lots of cheaper candles isn't the best for our health. Instead, try your hand at homemade soy candles.
OUR PICK: We know that some ODDBOX team members could really use a hand clearing out their desks or with some general life admin. Gift them an hour of your time to use whenever they want (within reason) and finally get those stragglers ticked off their to do list.
OUR ULTIMATE ALL-ROUNDER
Gift an ODDBOX for Christmas and place sustainability at heart. Perfect for the foodie, the eco-warrior, your other half and your secret Santa – this is the ultimate crowd pleaser.