What is COP26, and how is it linked to food waste?
One of the most important international conferences of the year, COP26, will take place in Glasgow from 31st October to 12th November.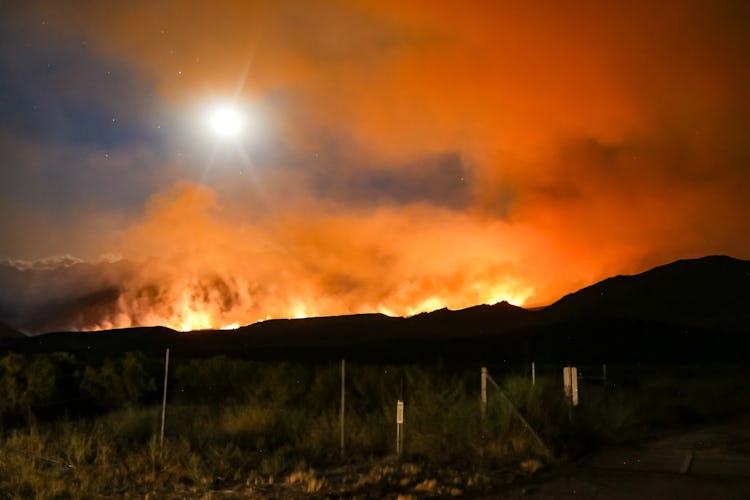 You've probably heard of COP26. But what exactly is this event, what are its aims and how does it tie into our fight against food waste?
What is COP26?
The Conference of the Parties (COP) is a meeting of governments around the world to discuss how to manage climate change. The first COP meeting took place in Berlin in 1995.
Around 30,000 people will attend this year – including government representatives, scientists, negotiators, businesspeople, policymakers and activists.
What are the aims of COP26? 
Many felt COP25, held in Madrid in December 2019, lacked agreement and conclusive plans for the future. There's even more of a collective feeling of urgency for COP26 to be successful.
The United Nations Framework Convention on Climate Change (UNFCCC), whose members are the country leaders running COP, has identified four key goals for COP26:
Secure global net zero by mid-century and keep 1.5 degrees within reach
Adapt to protect communities and natural habitats
Mobilise finance (at least $100bn in climate finance per year)
Work together to deliver (which includes finalising the rules of the Paris Agreement)
Why is COP important? 
Climate change is probably the biggest challenge of our time. But it can't be halted by only some parts of the world – all countries need to collaborate.
COP provides an opportunity for governments to come together. They discuss their best ideas to limit climate change, and review progress on the commitments already made. That includes both rich and poor countries, and low and high emitters.
When consensus shapes agreements at summits like COP, they carry global weight. So, when governments make pledges to reduce their emissions, they're pressured to act on those at home. The UK government has made it law that the country becomes carbon neutral by 2050. If they follow through on this, it will affect how we live in the coming decades and the future outcomes of climate change.
How does COP26 link to Oddbox's mission?
Food waste and climate change are intrinsically linked. Food systems make up more than one-third of global greenhouse gas (GHG) emissions. And 8% of emitted GHGs relate to food that goes uneaten. But this is often overlooked at conventions like COP, where they focus on tackling areas like energy and transport instead.
If food waste were a country, it would be the third largest contributor to GHGs. That's why Oddbox is treating it like a country, and calling it Wasteland. We're pushing for this year's COP26 meeting to join food waste and climate change on the agenda together, where they belong.
We recently discussed COP26 with Feedback, a campaign group working for a more sustainable food system – <read that interview here>. You can also find out more about Wasteland and our proposal to add it as a member state here.