WHAT GREEN POLICY?
Where the next PM stands on climate, how farms are still feeling the heat,  and no more best before.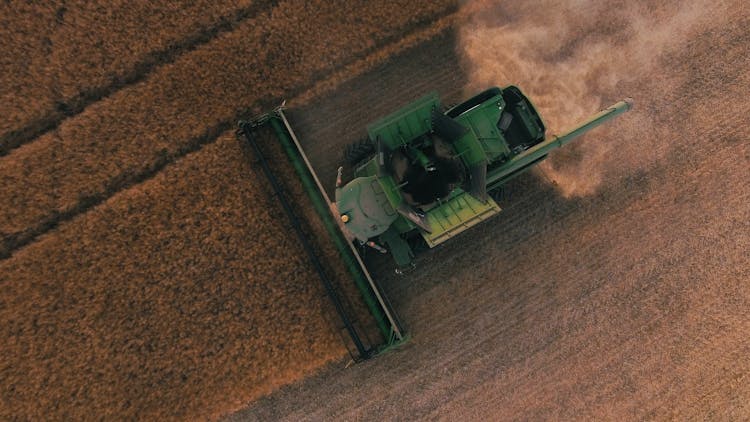 Climate change had less than two minutes of airtime in the first TV debates of Sunak and Truss in their race to become the next PM. The heat wave's searing temperatures are continuing to impact farmers and the food they grow. And "best before" labels might have reached their own expiration date, with many supermarkets doing away with them in an effort to fight waste.
THE NEW NET ZERO 
There are only two contenders left in the Tory leadership race. So where do the potential prime ministers stand on climate policy?  
It's a question that needs a lot more asking, with the rivals facing just one query on the environment in their first debates. A peek at their political careers might provide some hints, with The Guardian awarding Sunak and Truss a green score of 2/5 and 1/5, respectively. Whoever comes out on top, it's a critical moment. "Just last week, the UK witnessed the hottest temperatures on record… [and] the two candidates to become our next prime minister were talking more about economic growth than tackling the climate crisis," said Green party co-leader Adrian Ramsay.  
We're not just talking about the next party leader. A paltry 4% of Conservative members picked net zero as one of their top three priorities, according to a YouGov poll. How does that square with the 54% of UK voters who think that 2050 is too late a target for net zero greenhouse gas emissions?
Unclear about what net zero actually means, or how we'll get there? You're not alone. A high court has just deemed the Gov's net zero strategy insufficiently detailed and therefore unlawful, meaning ministers have eight months to publish an update. "This landmark ruling is a huge victory," said Friends of the Earth lawyer Katie de Kauwe.
For now? We watch and wait. Whoever the next PM is though, we have faith in holding power to account.
HOT HOT HEAT
You'll probably need no reminder of the record-breaking, asphalt-melting, face-searing heatwave.
For farmers – and the food they grow – it was a mixed bag.
Some fruits, such as blackcurrants, saw an early harvest. Such was the glut of perfectly ripe strawberries that they were sold at a discount. The heat wave was disastrous for many other crops, and in turn the bottom lines of farmers – as they are the ones taking the financial hit (not the supermarkets). "The impacts of this prolonged spell of dry weather… [is] causing concern for all farming sectors," said Tom Bradshaw, deputy president of the National Farmers' Union.
"All of these challenges highlight just how hard growers have been working to get fruit and veg from the farms to our forks," we recently wrote in a blog post. "The heatwave also shows how little control growers have over their crops during extreme weather".
How will the higher temperatures shape what we grow and eat? Perhaps in some unexpected ways. "While climate change has made the weather more unpredictable… in many countries it has also changed the variety of crops that people can produce domestically," reported the BBC. Commercial producers in the UK are now cultivating crops outdoors that would not have been possible before, like apricots and melons.  
SNIFF TEST
Some labelling changes are coming soon, to a milk carton or banana near you.
"We urge more supermarkets to get ahead on food waste by axing date labels from fresh produce, allowing people to use their own judgment," said Catherine David, director of collaboration and change at the Waste & Resources Action Programme.
And there are major players at the label-axing party. Waitrose and Marks & Spencer recently joined Tesco and Morrisons, with the removal of "best before" dates off of hundreds of fruit and veg items. The Co-op updated their milk labels, encouraging customers to freeze the carton before it spoils. 
Fearful of some off onions? Not to worry. "While use-by dates are about safety… best-before is an indicator of quality," reported The Guardian. If you're still in doubt, there's always your nose. "Look, Smell, Taste, Don't Waste," is the handy campaign slogan created by Too Good to Go.
With 4.5 million tonnes of edible food binned every year in our homes, these seemingly small changes could add up to meaningful results. And anytime food waste makes headlines, it's a win in our book. 
Case in point: Reading's recent spotlight on their food waste recycling programme. "Is there any greater honour than your hometown naming a garbage truck after you?" tweeted a certain comedian. 
Emblazoned on its side: Ricky Gerwaste.