Weathering Seasonal Storms
You don't need us to tell you that this summer's weather was pretty extreme, with temperatures reaching 40 degrees in some parts of the UK. But, for farmers, some of the challenges started earlier than you might think. To find out more about how this year's weather affected fruit and veg, we went to Worcestershire to visit one of our growers, Alex at MWW Farms.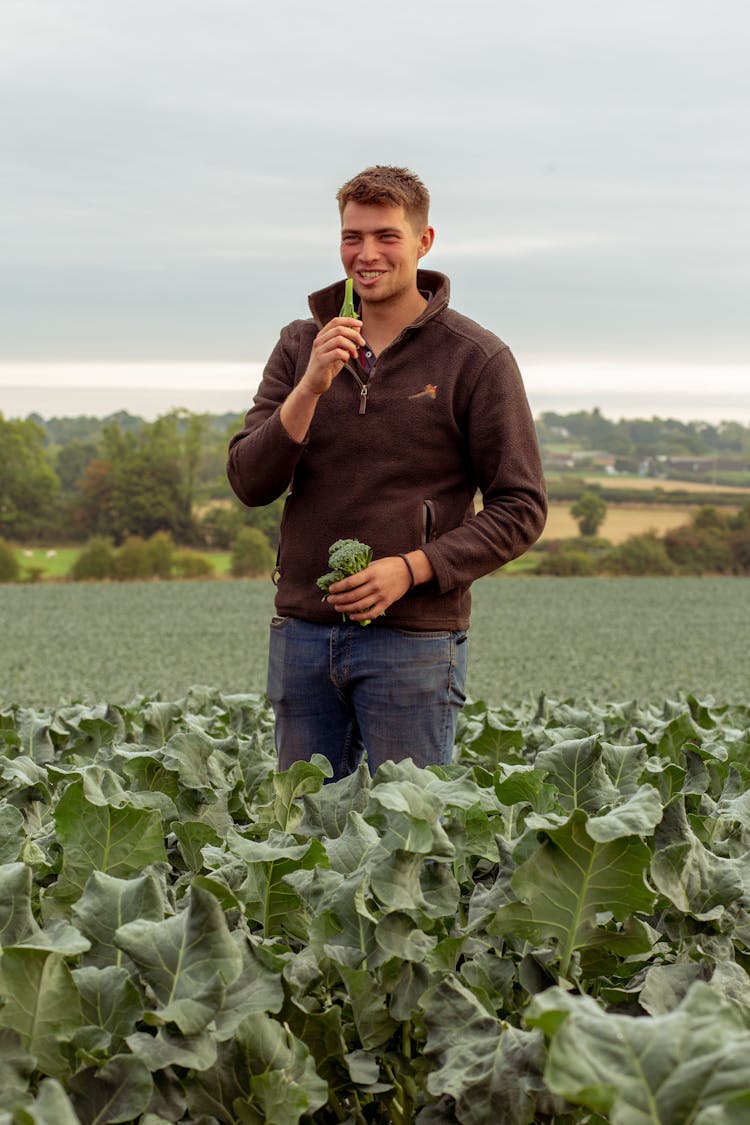 A WINTER'S TALE.

"The weather problems actually started last winter," Alex told us. "We usually collect rainwater in our reservoirs to water the crops over summer, but the lack of rain in winter meant they didn't fill up as much as we'd like. This summer's drought and the restrictions that were set on using natural water sources made things really tough."

Alex said this meant the soil was pretty dry before the summer began. And when summer arrived, it dried up even more. On our visit the ground felt so hard that Alex compared it to concrete, which, you can imagine, doesn't make for ideal growing conditions.

He told us that, "even though we're already three quarters of the way through the year, we've had less than half of our annual rainfall so far." So, he's hoping for a wetter winter. It might not sound like ideal weather for a lot of us, but Alex worries that next summer could be worse than this one if we don't get more rain.



LONG, HOT SUMMER.
It wasn't just the lack of rain and dry soil that made this summer "difficult" (how Alex summed up the season in one word). The record-breaking temperatures meant they had to change how they did things on the farm, too. Some days, crop pickers would start harvesting as early as 4 am to avoid the afternoon sun.

Remember that week it got really hot? Alex said they had to stop planting, which is having a knock-on impact on availability now. 
When we asked which veg was most impacted by the heat, he told us it would be easier to say which wasn't impacted. "Marrows absolutely love the sun," Alex told us. They thrived so much that one morning he checked the field and they were too small to pick. When he came back in the afternoon, they were already "too big".

Broccoli didn't do so well, though. These crops turned to flower in the heat and then stopped growing. Other crops (like beans and spring onions) also struggled – some even burned in the fields.
Luckily, things are better now. Alex told us that the weather over the past couple of weeks has been pretty much perfect, especially when it comes to growing broccoli – his favourite.



UNPREDICTABLE EXTREMES.

Alex might have been working at MWW Farms since his feet could touch the tractor pedals, but he said it's still impossible to predict and plan for the extreme weather we're seeing.

From record-breaking temperatures and droughts, to frosts and heavy rain, the weather can have a real impact on how veg grows. But it's not just about the veg that struggles, there's a lot of perfectly edible veg that ends up a bit different-looking to what we're used to.

Alex said that part of the reason MWW Farms appreciates the Oddbox community is because you understand that veg doesn't need to look perfect to taste good. And rescuing their "too odd" or "too many" veg is a real help to them.

In fact, when we asked him for any final words of wisdom to share with you, he said that, "When it comes to fruit and veg, people should care less about what it looks like and more about what it tastes like." – we couldn't have put it better ourselves. 

Wondering what the difference is between MWW's mammoth marrows and a giant courgette? Here's your answer.