The best low-waste packed lunch ideas
Venturing out on a staycation holiday? Taking the family on a day-trip down to the beach? Plan ahead and pack up a lunch for the ride with these low-waste packed lunch recipes.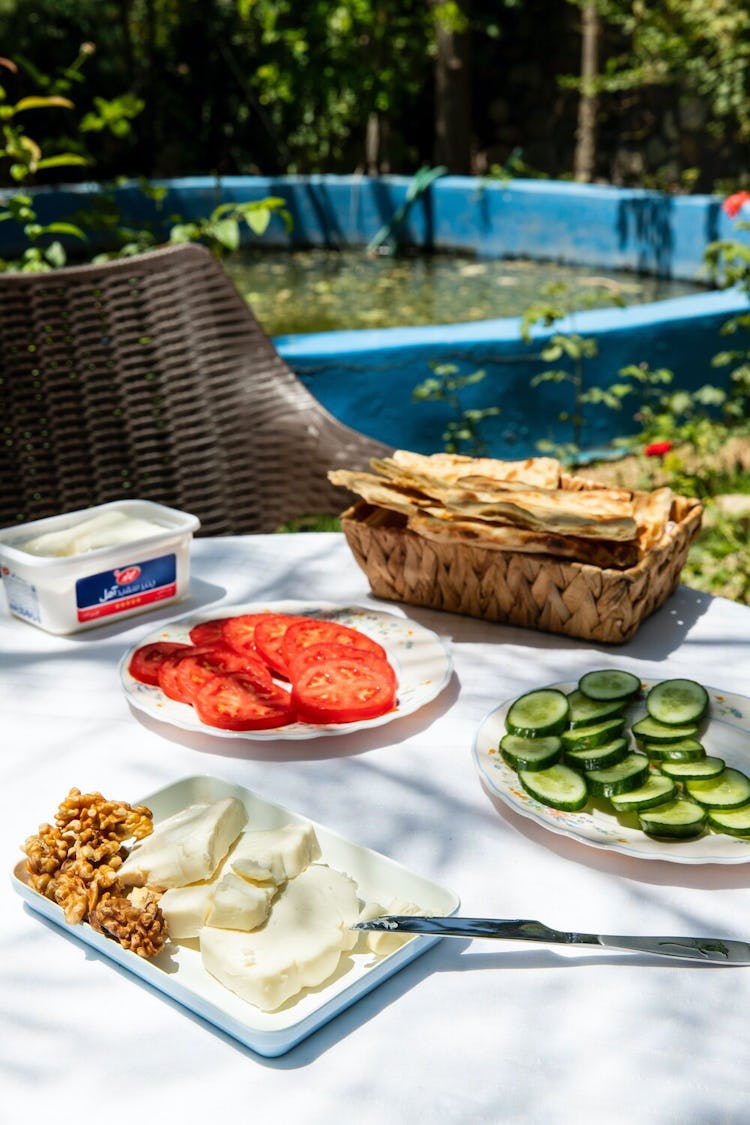 PACKED LUNCH TOP TIPS
Keep salad dressings in a separate jar to avoid soggy, wilted leaves – when you're ready to eat, simply shake it up and pour. Small pots of salt, pepper and spices like chilli flakes are handy too.
Remember to wash fruit or fresh veg sticks before you pack it all up to avoid getting caught out on the road.
Bring your own bottled water infused with squeezed citrus peels for a zesty twist.
Have a think about how you'll transport your lunch. Do you have some TupperWare, some old takeaway containers or glass jars that you can reuse? If not, think about sourcing containers either from a local charity shop or find plastic-free alternatives online, like these lunch containers and flasks from Huski Home made from rice husks – a by-product of harvesting rice! 
Rather than wrap your sandwiches in cling film, use greaseproof paper, these beeswax wraps or any reused and washed bags you might have at home. Pack up your kitchen cutlery to take with you or use bamboo alternatives if you want something more lightweight for the journey. 
Sort through your fridge before you go away – what needs using up? What could be frozen for when you return or repurposed into your packed lunch. Grated vegetable slaw? Leftover bread croutons for a salad? Roasted veg into a frittata? Get creative! 
HERE ARE MORE LOW-WASTE PACKED LUNCH IDEAS:
WRAP IT UP
It's really simple to make your own tortilla wraps at home using just flour, water, a bit of olive oil and salt, which means you can avoid buying the plastic-wrapped wraps in the supermarket. Whip up a batch and fill with any leftover roasted vegetables, beans or salad you have in the fridge. For more flavour, add a bit of grated or crumbled cheese, hummus or a dash of chilli sauce. 
MUFFINS
Savoury muffins are ideal packed lunch fodder as they travel well and kids love them too. Use this family-friendly muffin recipe as a base and swap in any veg you have at home, from
chopped carrot or beetroot tops, a mix of any leafy greens to grated root veg, peas or sweetcorn.
CAULI RICE BURRITOS
Make use of the whole cauliflower, leaves and all, in a cauli rice burrito. Place the cauliflower florets and finely chopped leaves in a food processor, blend well, then stir-fry with chopped onion, peppers and a few spices. Throw in a tin of beans, then wrap up the lot in a tortilla wrap with grated cheese and a dollop of sour cream or yoghurt. Pack them up with beeswax wraps. Alternatively, make your cauli rice into a couscous-style salad. 
PICKLE IT!
Make ahead a jar of pickles adding the fibrous parts of vegetables to a salt-water brine. You need a ratio of 25g of salt to 1.5 litres of water, heated until dissolved. Cool to room temperature, then pour into a jar with your chopped veggies. This is a great way to turn tough cauliflower leaves, broccoli stalks, beetroot stalks or the outer layers of fennel bulbs into a tangy, crunchy snack for the ride. 
CHEESY PESTO SWIRLS
The kids will go mad for these cheesy pesto swirls, and a good way to use up that pesky jar of leftover pesto in the fridge. If you don't have pesto to hand, make it yourself with a bunch of leafy greens. Spinach, beetroot leaves or a mixture of fresh herbs will all work here. Simply blanch any tougher leaves, then blend with any nuts, olive oil, grated cheese, a squeeze of lemon juice and a little garlic. Pesto will liven up sandwiches or roasted veggie wraps too. 
RAINBOW FRUIT SKEWERS
Chopped kiwi, pineapple, banana and whole grapes threaded onto skewers are colourful and a healthy dessert for children. If you've got time on your hands and a fruit surplus to use up, what about making these easy-to-transport, kid-loving fruit winders.