Lucy Parker: Rainbow Carrot Christmas Crowns
"My mission each Christmas is to try and share delicious plant based recipes that everyone will enjoy without noticing they're in fact vegan friendly.
This year, the focus will also be on trying to use up all of the food we buy, trying to get the most out of each bit of fruit and veg. 
I'm always aware at the level of food waste at Christmas, so this year we will be turning vegetable peels into crunchy crisps, composting onion skins and nutshells and making delicious bubble and squeak to use up all those leftovers."
"Carrots are such a versatile vegetable, whether you're using it for a homemade slaw, slow roasting to serve with a delicious marinade or to blitz into a homemade hummus. I've chosen to slow roast them then use them as a topping to these delicious cream cheese stuffed filo tart crowns.
The rainbow assortment makes them even more beautiful for decorating the tops of these tartlets, great for serving as a starter or on a sharing platter this festive holiday."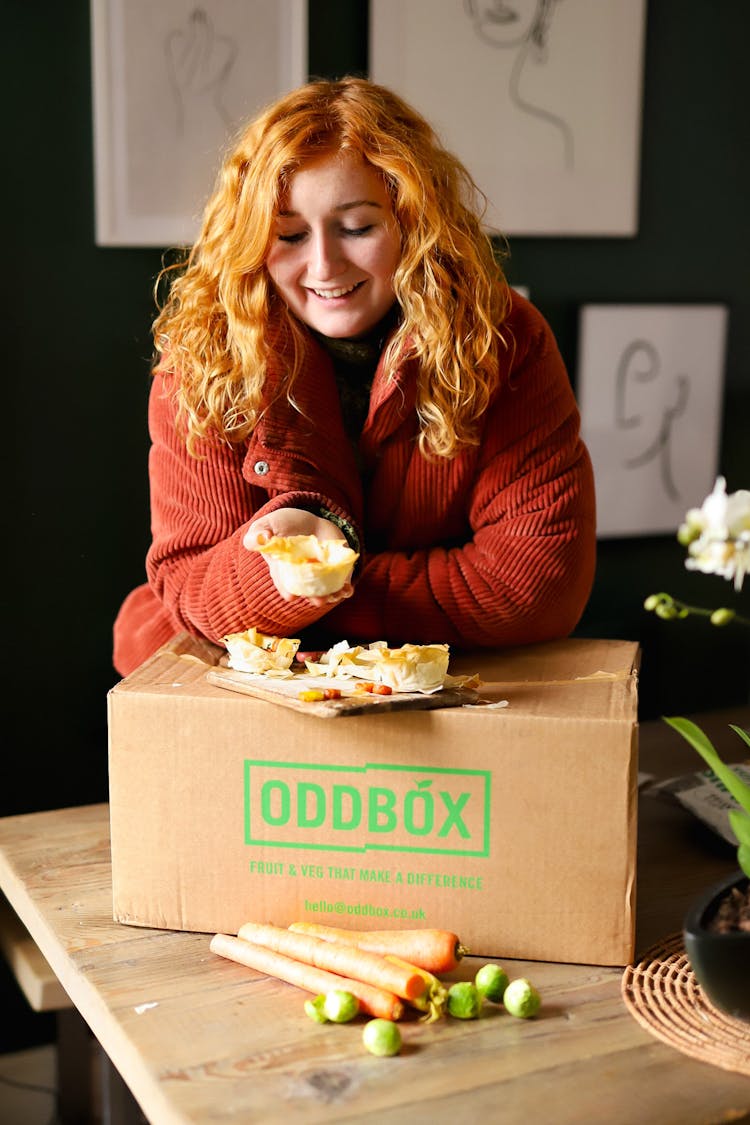 Want to make it ahead of time?
"You can prepare the individual ingredients beforehand. That includes the roasted carrots, sprouts & chestnuts, all of which you can store in an airtight container for up to 2 days in the fridge. Then on the day, simply fill your filo tarts up and bake using the original instructions!
You could also freeze your prepared vegetables & chestnuts - just make sure to thaw them for 4-5 hours before filling your filo tarts and baking."
Lucy Parker - Plant-based recipe creator & food stylist
Here is Lucy's Rainbow carrot Christmas crowns
LUCY'S ZERO-WASTE TIPS
Freeze leftover herbs in an ice tray with olive oil to add to soups, stews or stock straight from the freezer
Compost the cut offs / shells from chestnuts
Take any scraps from the carrots and pop them in your pets food bowl
Soak loose veg in water & a splash of vinegar to remove any mud from the skin so you can eat the entire veg rather than having to remove the skin
Top tip for leftover potato peels: Give them a scrub, coat in olive oil, salt and fresh rosemary then spread out on a baking tray and roast at 180ºC for 20 minutes until you have a delicious crisp.