Rainbow Carrot Christmas Crowns
Prep time: 25 minutes
Cook time: 80 minutes
Total time: 105 minutes
Servings: 6
Ingredients:
5 Rainbow carrots (with skin on )
5 Brussels sprouts
3 sprig Thyme
Chestnut (Handful)
Filo pastry (1 pack)
275 Vegan herb cream 'cheese'
Black pepper (freshly grounded)
Sea salt 
2 tbsp Vegan butter
Recipe:
Preheat the oven to 180ºC.Give the carrots a brush in water to remove any dirt, then slice the carrots whole into round dice, coat in olive oil, salt and 3 fresh thyme sprigs on a baking tray.
Score an x on the base of the chestnuts and add to the tray then roast for 25 minutes (take out to cool and turn the oven temperature up to 200ºC).
Take any scraps from the carrots and pop them in your pets food bowl
Soak loose veg in water & a splash of vinegar to remove any mud from the skin so you can eat the entire veg rather than having to remove the skin
Top tip for leftover potato peels: Give them a scrub, coat in olive oil, salt and fresh rosemary then spread out on a baking tray and roast at 180ºC for 20 minutes until you have a delicious crisp.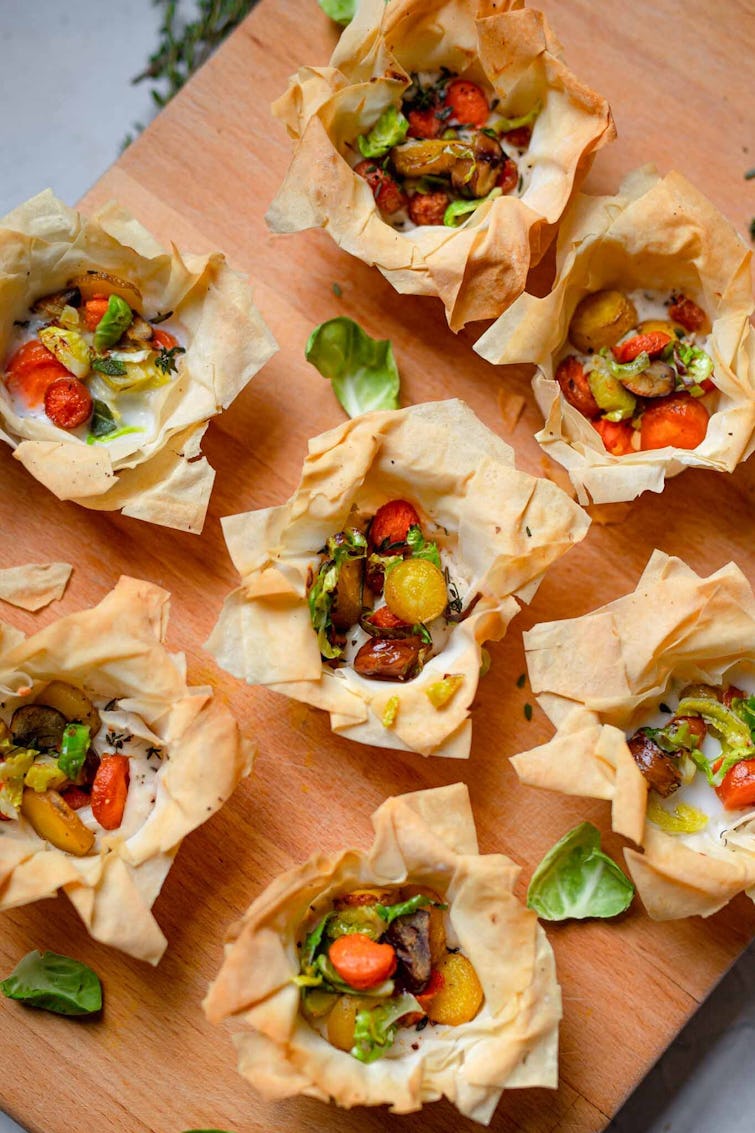 ---