How to travel more sustainably
With lockdown easing somewhat and the summer holidays in full swing, many of us are taking time off and heading away. There's no doubt, travel is a fraught subject when it comes to its environmental merits but there are ways to travel responsibly and conscientiously, while having a positive impact on the local communities that we travel to. Read through these tips before you go away this year to help you travel sustainably.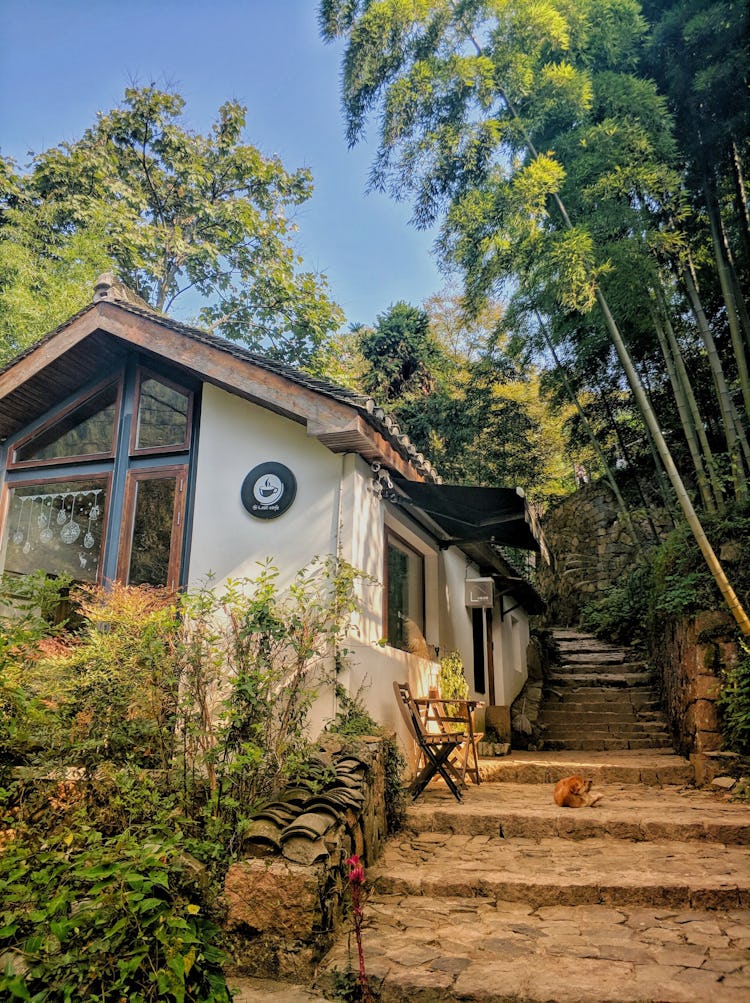 FIRST THING'S FIRST, PLAN YOUR TRIP
Okay so you've got a budget and you've booked your time off – now you're hunting out the destination. It probably comes as no surprise to you that planes are major carbon emitters. If you can, avoid them altogether and opt for overland travel to nearby European countries.
Alternatively, plan a staycation in the UK; there are some incredible coastlines, national parks and getaways on this little island to enjoy. If you can't avoid plane travel, though, there are other ways you can have a positive impact.
WHERE TO STAY?
When it comes to finding accommodation, support the local economy wherever you choose to travel to and opt for small hotels, hostels, homestays or campsites run by locals rather than multinational chain hotels and all-inclusive beach resorts. That way your money goes into those communities rather than out of them.
Alternatively, do you know anyone who wants to house swap or needs a house sitter? This could be a novel way to explore somewhere new while helping someone out. 
PACK YOUR THINGS, IT'S TIME TO GO!
Do you really need to buy an entirely new holiday wardrobe? Have a look through your clothes for old favourites and if you do want a new summer outfit, kit out your wardrobe consciously. Shop second-hand either on your highstreet or online.
When it comes to sun-cream, many of the high street brands contain toxic chemicals that are damaging not only for our skin but for coral reefs and sea life too. For eco sun-cream, swimwear and flip flops, read our summer essentials guide here. 
ON THE ROAD
Reduce your single-use plastic from the get-go. Bring reusable water bottles that you can use while on the road (as long as they're empty, you can get them past airport security too) and when out and about on holiday. You could also pack your own food for the journey with some of these low-waste packed lunch ideas. Pack your own tote shopping bags to use instead of accepting plastic bags. A metal straw, lightweight utensils and a container for leftovers are all handy while away.
EAT OUT, BUT EAT LOCAL
In much the same way that it's important to choose local accommodation, spending your money at local restaurants is a good way to ensure your cash is going straight back into the local economy and helping those communities that rely on tourism to thrive. Avoid wasteful all-you-can-eat hotel buffets if you can.
VOLUNTEER YOUR TIME
There are so many meaningful projects out there that could use your time and energy in exchange for learning new skills and getting to know the community (great for getting the best local travel tips too!). Sites like Workaway and WWOOF connect travellers with organic farms, eco-communities, home renovation projects, plus lots more. 
SOUVENIR WISELY
Buy from local shops, from local handicrafts to food products, as a way to put money in the pockets of the communities you're travelling too. Be aware, though, that some markets and shops are selling cheap tourist souvenirs that are produced in foreign factories and are not necessarily supporting the most sustainable practices or the local economy. If in doubt, shop where the locals shop!
ASK QUESTIONS!
The best way to travel is often to do as the locals do. Find the best beaches, restaurants, shops and galleries, and travel in a way that best benefits local communities by asking around.Talk to people who live there and read blogs, like Spotted by Locals or Couchsurfing forums, or ask travel-conscious friends who've been there before and can give you their advice.