An interview with medical student Bonnie on how to stay healthy living a busy lifestyle
Combining a busy lifestyle full of deadlines, commitments and social events with a healthy diet is a challenge for most of us.
Bonnie from www.bonniebrazilb.com manages exactly that very well. She's a healthy food lover from London, currently studying Medicine & Nutrition at King's College London.
This week we have partnered with her to create a recipe with seasonal Oddbox produce. Find out more here on how to make Gnocchi from scratch using cauliflower, served with a vibrant beetroot sauce.
In this interview, she shares her tips on how to eat healthily (even when your calendar is filled to the max) and how her Oddbox helps with that.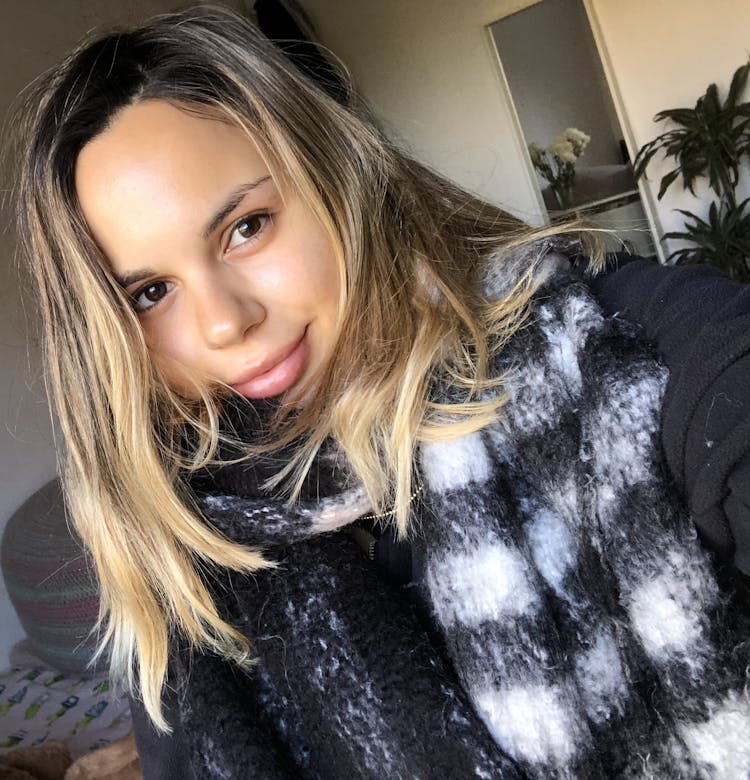 How do you manage to keep healthy living a busy student life?
Organisation and planning are key for me. If I know I have a particularly busy day, I will make sure I get up early so I have more time!
How do you plan your meals with your Oddbox?
Sometimes I don't actually look at what is expected that week so when I open it it's a surprise! However I usually plan them according to what needs to be eaten first. I love roasting root vegetables and if there's salad leaves and tomatoes in the box I'll usually make a roast veg salad that I can take to uni!
What are your three cupboard staples?
A good extra virgin olive oil, garlic powder and chilli flakes
What's your view on a healthy diet?
I would say my diet is pretty much plant based, apart from dairy and fish which I consume once in a while. I am planning on transitioning to vegan when the time is right — however I'm going to really struggle without milk chocolate so I need to try and control my chocolate addiction first!
My view on a healthy diet doesn't mean eating salads and kale all the time. I believe that to be healthy you should enjoy everything including pizza, chocolate, ice cream and cakes in moderation, with most of the diet being made up of nutritious foods consisting of a lot of colourful fruit and veg (which is why Oddbox is so great!)
What's your favourite 'busy day' meal?
Stir fried veg — it's quick, easy, tasty, nutritious and filling!
Do you meal prep? If so, what do you tend to make?
I do indeed! I have a little system when it comes to prepping meals which makes it easy for me. I pick a grain e.g. couscous, barley or bulgar wheat OR a legume or bean e.g. chickpeas, black beans, then I will add whatever veg I have or fancy with it and serve with some extra veg on the side, usually spinach leaves.
You have a bunch of leftover veg from your Oddbox. What's your favourite recipe to use them all up?
Either make my cauliflower pizza dough and add them to a pizza or I will sauté them in some olive oil and have a big plate of veg!
What's your favourite London restaurant?
I don't actually eat out much anymore so I'm quite out of touch with the London restaurant scene, but I absolutely love Vapiano pasta and could eat it every day if I could. I also like how it's all fresh and they cook it in front of you!
Thanks a lot to Bonnie for the recipe & insights. Follow Bonnie at bonniebrazilb.com and @bonniebrazilb on Instagram.
Interested in starting to cook more healthily? Our Oddboxes provide a colourful variety of seasonal produce every week, ready for you to use them in any way you like. Happy cooking!