7 Easter activities using your cardboard box
We're continuing to keep you and our drivers safe by putting a hold on collecting your used boxes. In the meantime, there are plenty of ways to reuse your cardboard box by getting up to fun activities with the kids. Here are some Easter-themed cardboard box ideas we love.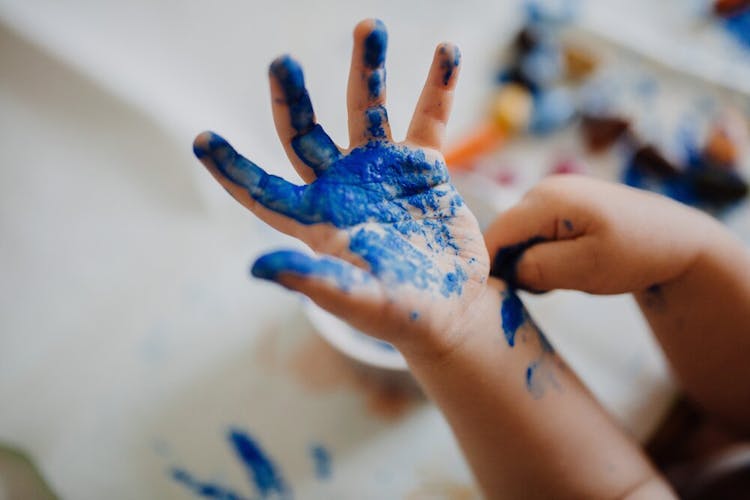 YOUNG CHILDREN
Easter egg art
Cut large egg shapes out of your cardboard box. Then spread out whatever art supplies you have so the kids can decorate their cardboard eggs. They could use acrylic paints, papier mache from old newspapers, biodegradable glitter or recycled stickers. Here are some ideas for decorating your eggs using pompoms and watercolour. Hold a competition for who can embellish their egg with the biggest variety of materials, then decorate your home with the eggs. 

A maze
If you've been storing all of your Oddbox cardboard boxes for a while and waiting to find a good use for them - that day has come! Cut out passageways and stick each box together to create an elaborate cardboard maze. And there's no reason you can't theme your maze for Easter. Why not have an Easter egg hunt where eggs are fastened to the inner walls? Or you could leave the 'roofs' on the boxes and decorate the plain cardboard walls to turn them into a tunnel-like rabbit warren a.k.a. the Easter bunny's house. To get you started, here's an idea of the kind of maze you could make. 

Easter egg rolling painting
Make a tray from your cardboard box. Cut an egg shape out of paper and place it in the centre of the tray. Then find some balls you don't mind getting messy with paint. If you have little eggs this is even better, as younger kids will learn how to manipulate a rolling object with uneven sides. Your children can dip the eggs in different colours of acrylic or tempera paint (preferably washable), then tilt the tray to roll them across the paper and create a marbled masterpiece egg. 

OLDER CHILDREN
Marble run
Create a marble run from one side of your box, using rectangular cardboard offcuts and a glue gun to make sloped ramps. Cut a hole in a ramp, then glue a kitchen roll or toilet roll tube underneath to create tunnels the eggs can drop through. Gather mini chocolate eggs to use as the marbles and watch the heated competition ensue. You can see an example of a cardboard box marble run here. 
Easter egg basket
What Easter egg hunt is complete without a basket for each child to stash their found eggs into? Help your kids make baskets from your Oddbox cardboard box and line them with shredded used paper to resemble hay. You'll need a template, glue, a ruler, scissors and anything else to decorate the baskets with. Some great ideas for designs can be found here and here. 
Cardboard rabbits
Make a huge cube rabbit from it with this crafty whole cardboard box idea. Alternatively, cut out the shape of a rabbit from the side and cut vertical slots in the feet. Make your bunnies then stand up by cutting opposing slots in small oval pieces of cardboard, and placing them perpendicular to the outline. Another idea is to simply cut smaller, 2D rabbit shapes out of the box and set your kids loose on them, like here. Make a puppet theatre from more Oddbox cardboard boxes and have younger kids put on an Easter play with their rabbits. Or if you're really up for a challenge, design and make your own 3D rabbit puzzle for older children to solve (here's some inspiration). 
EVERYONE
Feed the bunny ball game
Transform your cardboard box into a hungry bunny with an open mouth. Visit this page for instructions on how to make the box - it uses only basic craft materials and you or your children can get creative with how you decorate it. Once you have a bunny box, make up a game for everyone to play that uses the rabbit's mouth as a target. You could play golf, throw homemade bean-bags or aim colour-coded mini Easter eggs into the box.