5 ways to funk up your sprouts
Brussels sprouts. After Marmite, this small vegetable might be one of the most divisive foods out there. They're traditionally seen as a Christmas vegetable however, given that there are over 100 different varieties, they are actually in season almost year-round with the peak season running from September to mid-February. These two factors, combined, means that there is often a sharp decline in demand for sprouts straight after the holidays, leaving growers with a lot of surplus product. That's why we're here to argue the case that the humble sprout is for life, not just for Christmas.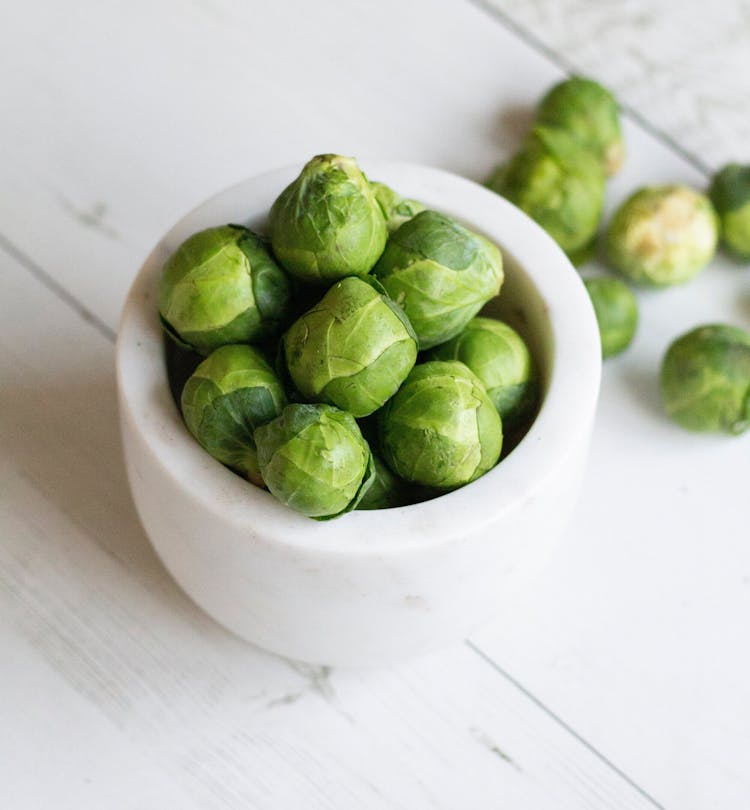 Are you a sprout devotee but still occasionally find yourself wondering, apart from roasting, what other methods of preparation are out there? Well, we're here to help. Read on for our 5 favourite ways to enjoy them; before trying any of these methods you'll need to give your sprouts a quick rinse and remove any torn or loose leaves, then pat them dry.
1. SAUTÉ YOUR SPROUTS
Is anyone else still haunted by the memory of over-boiled, mushy Brussels sprouts on their dinner plate? Instead sautéing them is the perfect way to bring out their flavour and add a bit of texture and crispiness. Simply heat up a glug of oil in your pan, then toss in the sprouts (halved if you fancy), season well and add garlic, lemon or your spices of choice - the combinations are endless. Cook for 8-10 minutes or until well browned and crispy. Pour them into your serving dish, then top with a heaping of parmesan or nutritional yeast for an extra zing.
2. TURN YOUR SPROUTS INTO SLAW
They might be small, but this mighty veg is packed full of nutrients and a great source of iron, vitamin K and vitamin C. To glean all the goodness your sprouts have to offer, they're best enjoyed raw. We love them shredded and tossed in a tahini and lemon dressing with grated apple, carrot and walnuts for a zesty slaw. Along this same vein, shredded sprouts are also a great substitute for lettuce in forming the base of your salad.
3. BLITZ THEM INTO SOUP
We're all about soup in the ODDBOX office on these cold, blustery days and brussels sprouts are the perfect base. We love this recipe as it takes just half an hour to whip up and the cheddar and cream balance out the slight bitterness of the sprouts perfectly.
4. DON'T FORGET THE OUTER LEAVES
Remember those outer leaves we told you to remove earlier? Well, don't chuck them out just yet. Instead, pop them in a roasting pan with a drizzle of oil and a sprinkling of salt, pepper, lemon zest and your favourite spices. Roast them for 10-12 minutes or until golden and you'll have some fantastically flavourful crisps to enjoy as a snack or add a bit of crunch to your salad.
5. MASH 'EM
Yes, you might need to boil your brussels to make this but we promise you'll be pleased with the result. Smashed sprouts are also a great variation on mashed potatoes with a slightly healthier twist. This recipe pairs the final product with a sprinkling of chestnuts, a match made in heaven and the perfect accompaniment to your Sunday roast.
How do you enjoy your sprouts? If you have a favourite recipe or take any of the above out for a spin, don't forget to share and tag us on social media.