Watermelon & Feta Salad with Balsamic Dressing
Greek summer inspired recipe ready in minutes! Delicious and refreshing, perfect for batch cooking and for a picnic.
Substitute:
No feta? Use mozzarella balls instead.
Vegan? Use vegan feta instead.
No balsamic vinegar? Use lemon juice instead. 
No honey? Use maple syrup. 
Prep time: 15 minutes
Cook time: minute
Total time: 15 minutes
Servings: 2
Ingredients:
600 g Watermelon (cubed )
100 g Feta (cubed ) / Vegan feta
90 g Kalamata olives
100 g Cucumbers (chopped )
2 tbsp Olive oil
1 tbsp Balsamic vinegar
1 tbsp Runny honey
15 g Basil leaves (chopped )
Salt & pepper
Recipe:
In a food container, arrange the watermelon, cucumber, olives and feta cheese.
To make the basil vinaigrette. In a glass jar, whisk the olive oil, balsamic vinegar and honey. Add the basil. Season with salt and pepper. 
Drizzle the vinaigrette over the salad. Toss to coat and enjoy!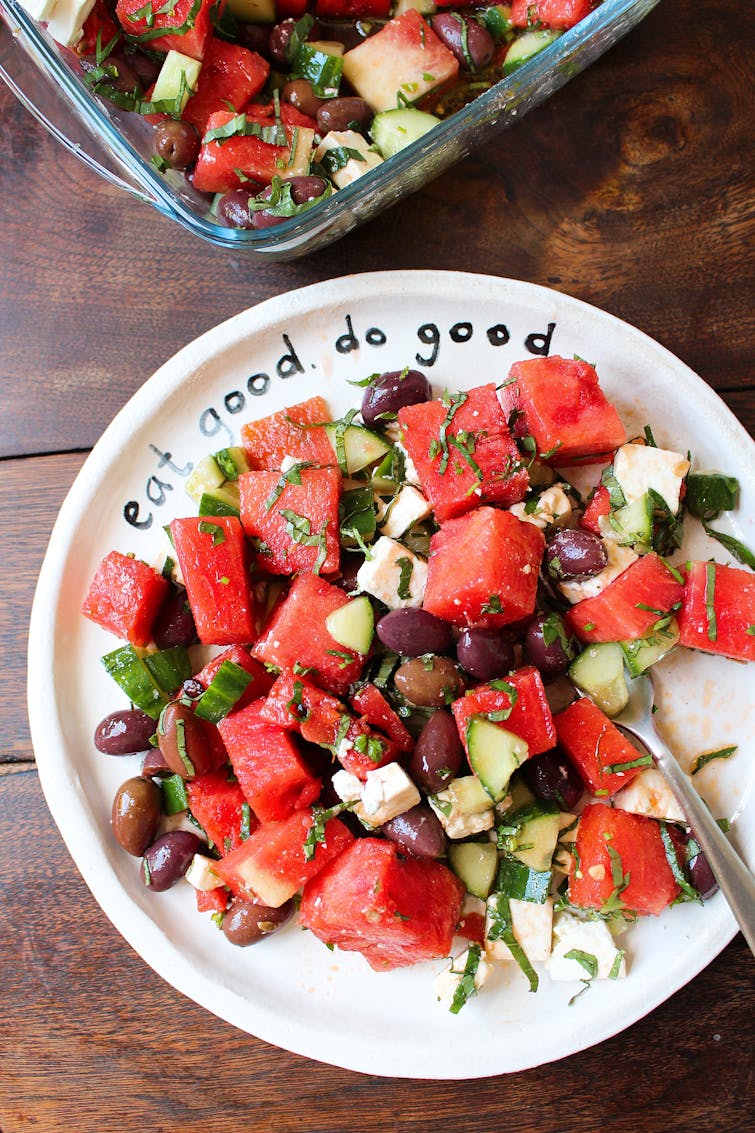 ---
How to store
Store in the fridge for up to 3 days.