Spiralised Chinese Cucumber Salad
Vegan and gluten-free this cucumber recipe is a nice addition to meals and bowls you are already making.
Substitute:
No chilli flakes? Use sriracha instead.
Prep time: 20 minutes
Cook time: 0 minute
Total time: 20 minutes
Servings: 4
Ingredients:
3 Cucumbers
2 tsp Fine salt
3 tbsp Soy sauce
3 tbsp Sesame oil
2 tbsp Rice vinegar
2 Garlic cloves (chopped )
1 tsp Chilli flakes
1 tbsp Sesame seeds
Recipe:
Place the cucumber between two chopsticks and slice at a 45 degree angle. Flip the cucumber over and then cut at a straight angle.
Place in a colander and salt the cucumbers. Set aside for 10 minutes while making the dressing.
In a large mixing bowl, combine the soy sauce, sesame oil, rice vinegar, garlic and chilli flakes. Mix well until combined.
After 10 minutes, rinse the cucumbers under cold water and add them to the bowl with the dressing. Gently toss to coat and serve with sesame seeds. The cucumbers will get better with time, so feel free to do this up to 3 days in advance.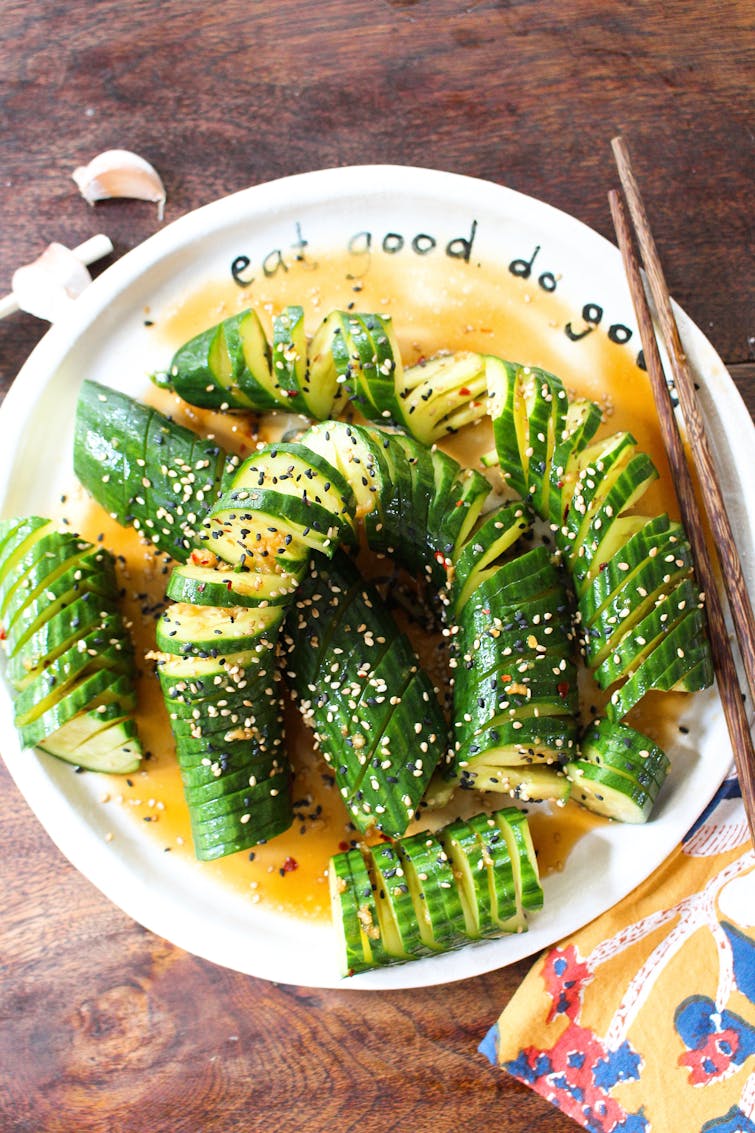 ---
How to store
Store in an airtight container, in the fridge, for up to 3 days.