Sesame Broad Beans
This super quick and versatile broad bean recipe uses only a handful of ingredients and is perfect for a quick snack or as a delicious salad topping.
Substitute:
No broad beans? Use edamame instead. 
Prep time: 10 minutes
Cook time: 3 minutes
Total time: 13 minutes
Servings: 2
Ingredients:
500 g Broad beans
1 tbsp Sesame seeds
1 tsp Sea salt 
1 tbsp Sesame oil
Recipe:
Pod the beans by using your hands to open each pod and popping out the beans.
Save the pods to make our crispy broad bean pods.
Mix together the sesame seeds and sea salt.
Bring a small saucepan of water to the boil. Add the beans and cook for 3 minutes.
Drain and place in a small mixing bowl. Add the sesame/salt blend and the sesame oil to the bowl too.
Toss well to coat and season with extra salt to taste.
Enjoy.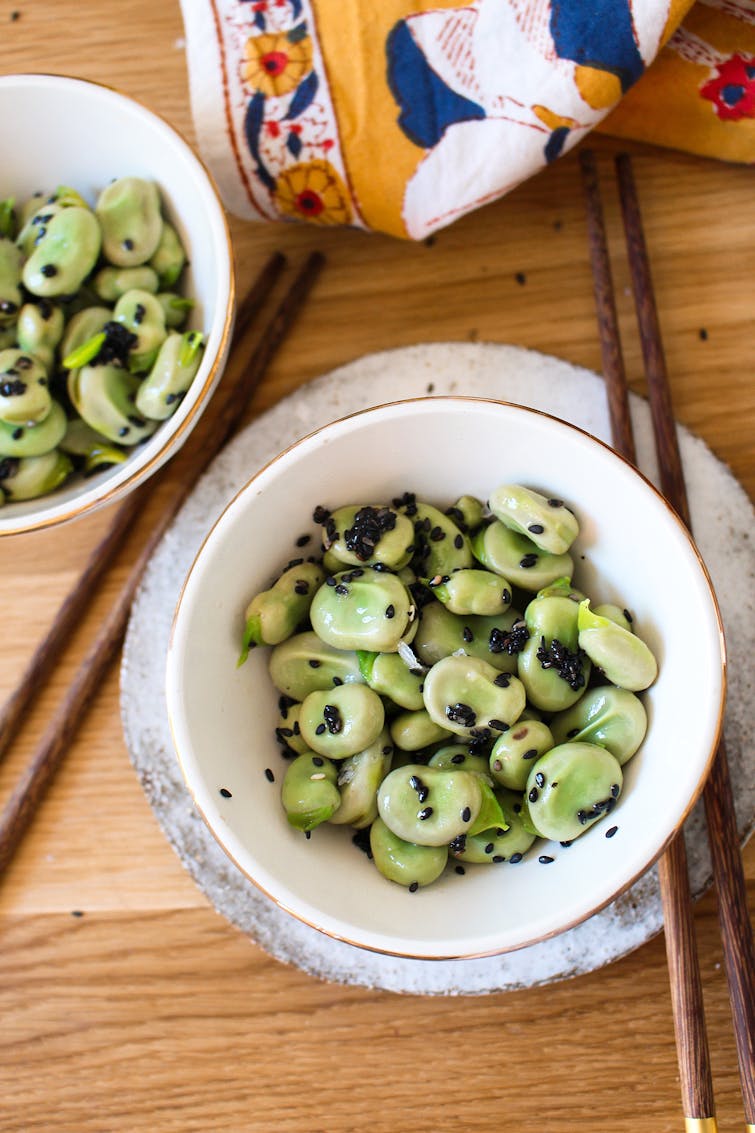 ---
How to store
Store in the fridge for up to 3 days or in the freezer for up to 1 month.
Leftovers
Sprinkle over a salad or on your favourite noodle recipe.