Sage Brown Butter Carrot Tortellini 
Tortellini tossed in a sage nutty brown butter/vegan butter with a creamy carrot sauce. The carrots add a vibrant layer of flavour and colour. This is a quick cooking dinner for any dietary needs because you can get the tortellini of your choice (gluten free, vegan, meaty, cheesy…). So comforting and quick! 
Substitute:
No carrots? Use butternut squash or pumpkin instead. 
No sage? Try with rosemary instead. 
No parmesan? Serve with pecorino cheese instead.
Prep time: 15 minutes
Cook time: 20 minutes
Total time: 35 minutes
Servings: 2
Ingredients:
4 Carrots
250 g Tortellini
8 Sage leaves
2 tbsp Unsalted butter / Vegan butter
Salt & pepper
Parmesan / vegan parmesan
Recipe:
Prepare your ingredients.
Chop the carrots into 2 cm pieces and place in a saucepan along with the butter, chopped sage leaves, salt and pepper.
Cook over medium-high heat for 6-7 minutes, then cover with water. Cook until tender, for about 15 minutes.
Bring a large saucepan of salted water to a boil.
Add the tortellini and cook according to package directions until al dente. Just before draining, reserve 100 ml of the pasta cooking water. Drain.
Add the carrots to a food processor, along with a few tbsp of pasta cooking water. Blend until smooth, adding more water if needed. Add the tortellini to the carrot sauce and serve with parmesan.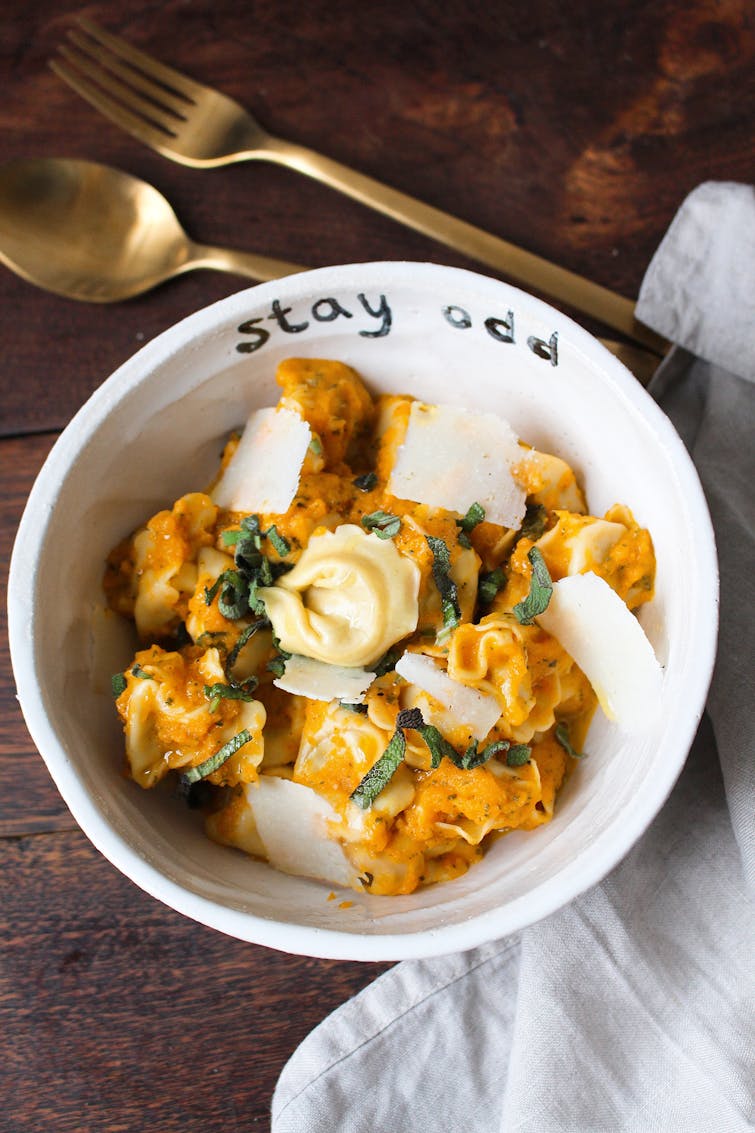 ---
How to store
Store in an airtight container in the fridge for up to 3 days. 
Leftovers
Serve the leftovers with a side of lettuce seasoned with a light vinaigrette.