Poached Plums Rice Pudding
This easy stovetop recipe is ready in just 30 minutes. The poach plums will keep for days and are also great served on their own, or with yoghurt, nuts and pancakes. 
Prep time: 5 minutes
Cook time: 25 minutes
Total time: 30 minutes
Servings: 2
Ingredients:
5 Plums
3 Cloves
2 Cinnamon Sticks
50 g Sugar
400 ml Water
100 g Round rice
600 ml Milk of choice
30 g Sugar
1 Vanilla pod (cut in half lengthways )
Recipe:
Poach the plums: Cut the plums in half and compost the stones. In a pan, toast the cinnamon stick and clove over medium heat for 1 minute to release their flavours. Add the sugar and water. Bring the syrup to a boil, then turn off the heat and add the plums. Set aside to poach. The plum will cook in the hot syrup. 
Make the rice pudding: Rinse the rice and put it in a saucepan. Cover with water and cook for 3 minutes. Drain. Pour the milk in the saucepan, along with the sugar and vanilla pod. Add the drained rice. Bring to a boil, then lower the heat and cook for 20-25 minutes, stirring often. Serve with the poached plums and a sprinkle of cinnamon powder (optional).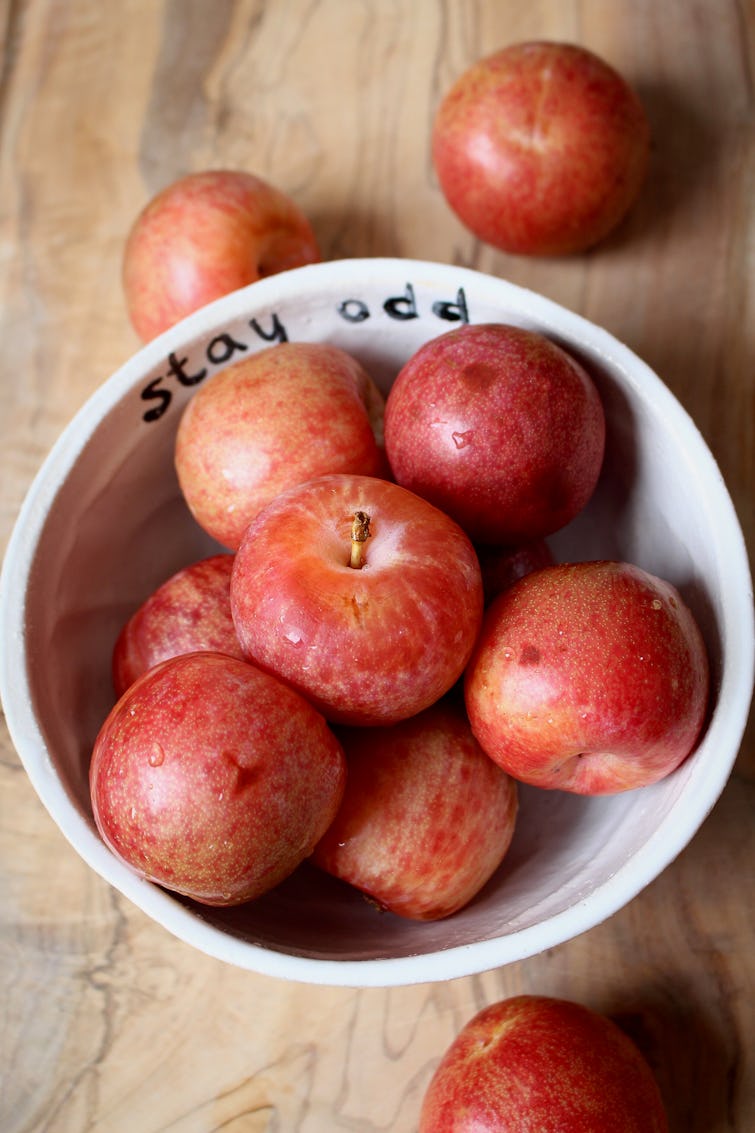 ---