Pineapple & Coconut Tiramisu
An exotic summer dessert whipped in 15 minutes and stored in the fridge for up to 3 days to be eaten nice and cold. 
Substitute:
No pineapple juice? Use orange juice instead. 
No rum? Use a splash of vanilla extract instead.
Prep time: 15 minutes
Cook time: 0 minute
Total time: 15 minutes
Servings: 4
Ingredients:
180 g Pineapples
175 g Mascarpone
100 g Caster sugar
3 Eggs
15 g Desiccated coconut
60 g ladyfingers 
6 tbsp Pineapple juice
2 tbsp Rum
Recipe:
Separate the eggs and place the yolks into a large mixing bowl. Add the sugar and whisk until pale and fluffy. Fold in the mascarpone and coconut until smooth.
In another bowl whisk the egg whites into firm peaks. Fold the whites into the mascarpone mixture to a light and fluffy cream. Set aside.
In a bowl, add the pineapple juice and rum. Break the ladyfingers in half and add them to the bowl until soft.
Now layer your ladyfinger biscuits, pineapple chunks and mascarpone cream in glasses or upcycled jam jars. Cover and chill in the fridge for a few hours or overnight.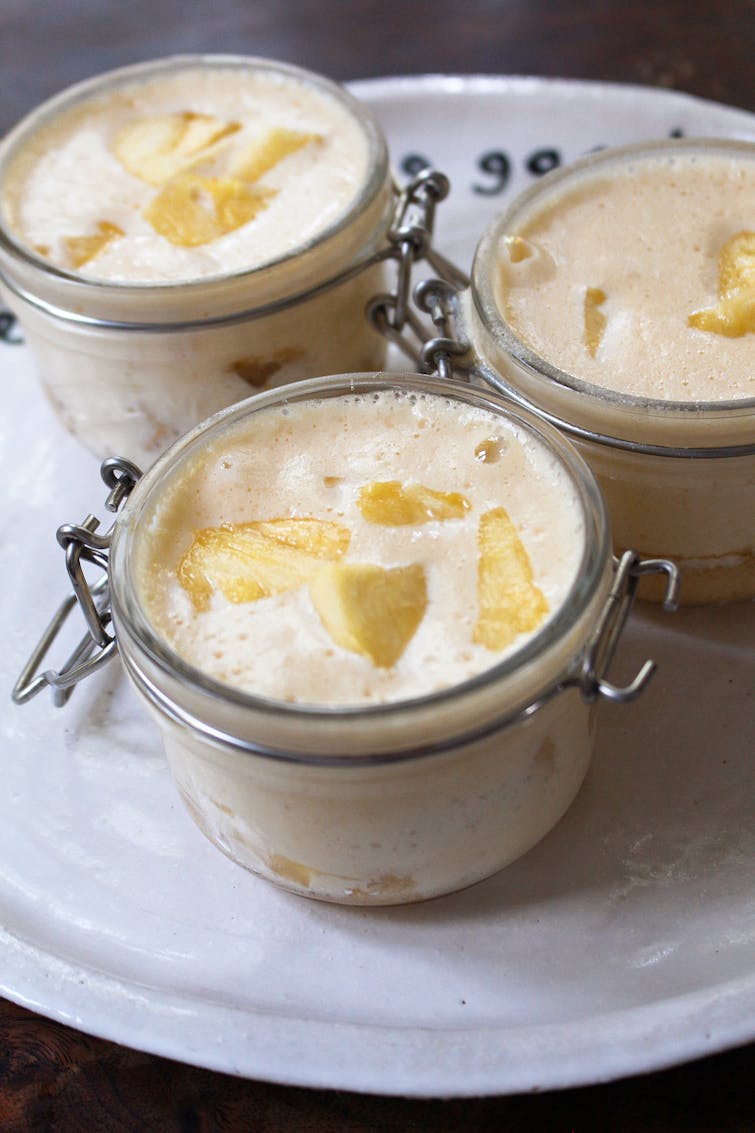 ---
How to store
Store in the fridge for up to 3 days.