Pickle - Vietnamese style
This is just one of our favourite ways to make veg last just that tiny bit longer, but we'd love to know what great recipes you have in store - let us know below!
Prep time: 20 minutes
Cook time: 720 minutes
Total time: 740 minutes
Servings:
Ingredients:
1 kg Carrot
1 kg Daikon radish (or large white radishes)
2 Red chillis (can be omitted if you don't like it spicy!)
700 ml White vinegar
200 g White granulated sugar (plus 2 tbsp)
2 tsp Salt
500 ml Hot water
Recipe:
Cut the radishes and carrots into thin batons that measure roughly 3 inches lengthwise. These batons should be as thin as possible without them being see-through, but should still stand up firm when you hold one of them up.
Chop the red chillis diagonally into thin slices and toss into a large bowl with the carrot and radish batons.
Toss this vegetable mixture with 2tbsp of sugar and 2tsp of salt, using your hands to massage the ingredients and ensure everything is thoroughly covered in the sweet and salty mix.
Massage for around 10 minutes and you'll begin to see your ingredients soften, as well as see the salt draw out water from the carrots and radishes. Drain, and use a paper towel to dry and lightly squeeze out any excess moisture from the mixture.
In another bowl, mix together the sugar, hot water, and white vinegar together to make the pickling solution.
Place the carrot and radish mixture in your already prepared jars (see Preserving step above), and then top with the pickling vinegar solution and seal. After 12 hours, taste the pickles to see whether it is sour enough for your liking. If not, reseal and continue to taste across the next 12 hours until you're happy with it. At that point, you can pop it in the fridge and enjoy it for up to 3 - 4 weeks (if it even lasts that long!).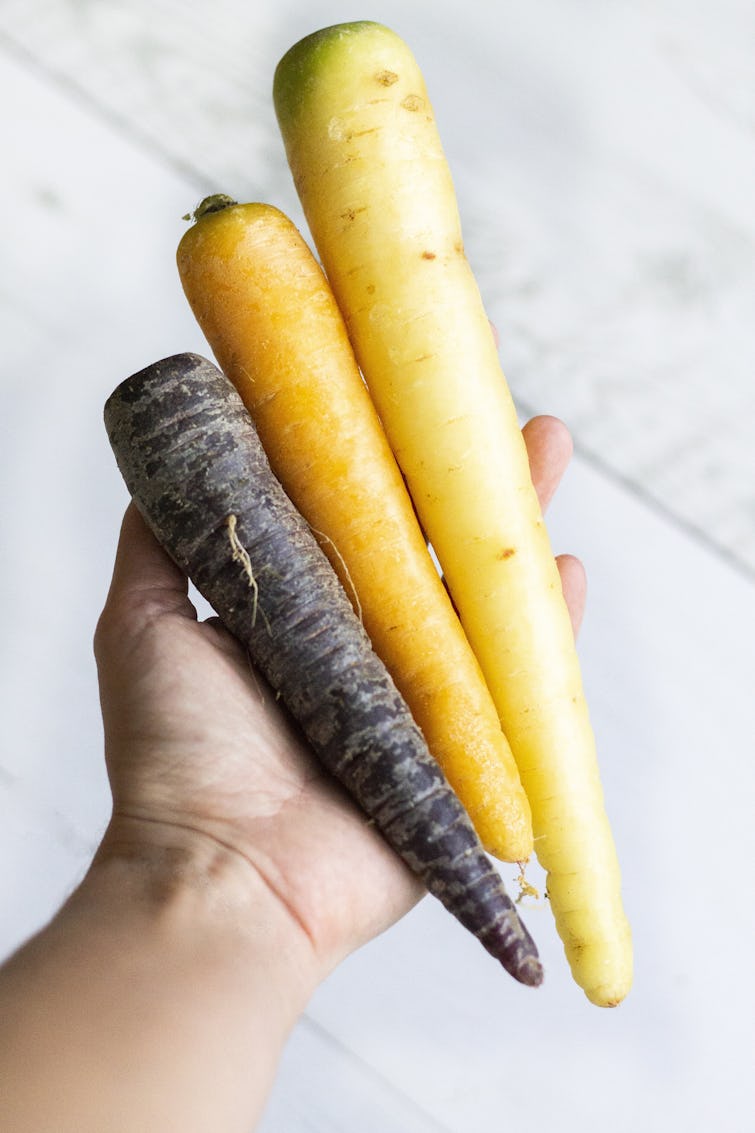 ---