Orange Gingerbread Loaf
Orange gingerbread loaf with perfectly sweet orange and spiced gingerbread batter. This homemade gingerbread loaf is topped with sweet orange slices for the perfect seasonal snack. Try toasting a slice and top with whipped cream or your favourite jam.
Substitutes:
No oranges? Use clementines, satsumas or grapefruit instead. 
Prep time: 20 minutes
Cook time: 50 minutes
Total time: 70 minutes
Servings: 6
Ingredients:
2 Oranges
150 g Unsalted butter / Vegan butter
150 g Golden syrup
150 g Light muscovado sugar
300 g Self raising flour
1 tsp Ground ginger
1 tsp Ground cinnamon
½ tsp Ground nutmeg 
1 tsp Allspice
2 Eggs / Flax egg
150 ml Milk of choice
2 tbsp Golden caster sugar
Recipe:
Preheat the oven to 160 C/140c fan/2 gas mark. Butter or grease a loaf cake tin. In a small saucepan, add the butter, golden syrup and muscovado sugar. Place over a low heat and cook until melted and combined, about 2 minutes.
Pour the melted butter mixture in a large mixing bowl. Add the flour, spices and the zest of two oranges. Which until combined. Add the eggs and milk. Whisk until combined. 
Pour the batter into the prepared loaf tin. Sprinkle the golden caster sugar over the top and top with orange slices. 
Bake for 50 minutes, or until the cake has risen and is golden-brown and a skewer inserted into the middle comes out clean. Set aside to cool slightly in the tin, then transfer the cake to a wire rack and set aside to cool completely.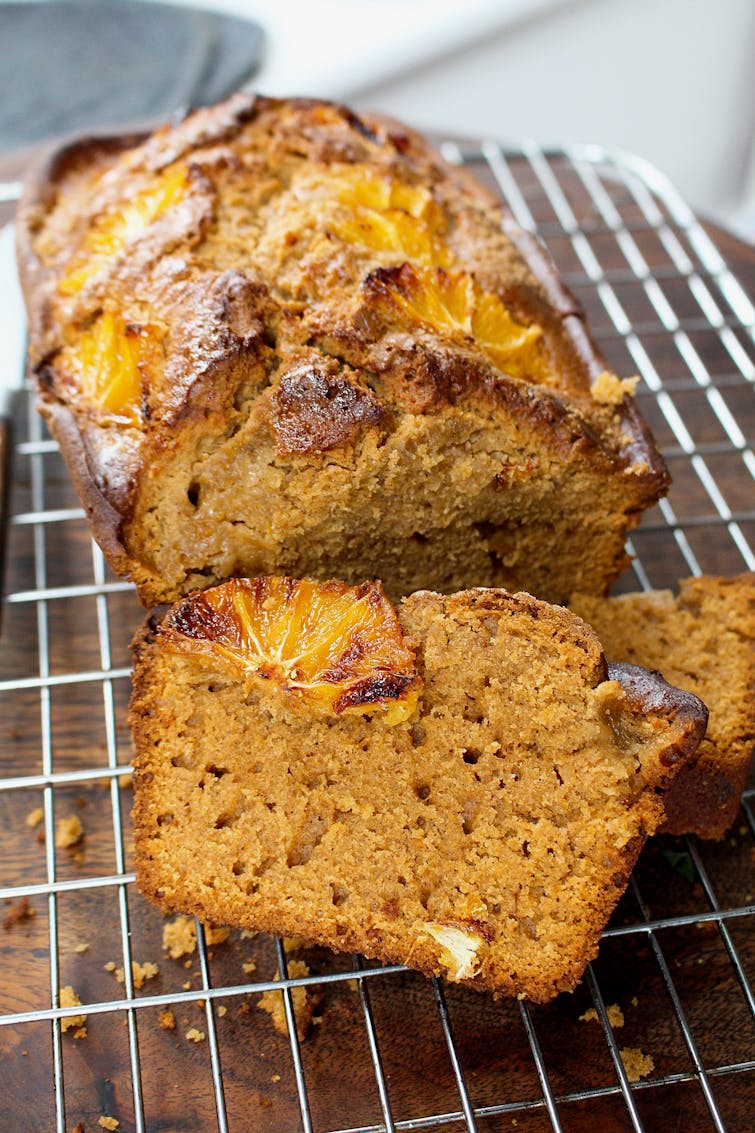 ---
How to store
Cover and store in a cool dark place for up to 3 days. If you can, keep the cake whole and cut just before serving to keep it fresher and prevent it from drying out.