Melon Compote
This melon compote recipe is great served on warm buttered toast, on yoghurt, porridge or pancakes. Keep the melon syrup for fun cocktail recipes or simply to flavour water. 
Prep time: 10 minutes
Cook time: 15 minutes
Total time: 25 minutes
Servings: 4
Ingredients:
1 Melon (any)
4 tbsp Caster sugar
1 Vanilla pod
Recipe:
Peel, deseed and cut the melon into chunks.
Place the melon in a pan along with caster sugar and split vanilla pod.
Cook for 10-15 minutes, until the melon is soft and resembles a compote. 
Drain over a fine sieve over a bowl, making sure to keep the melon water.
Pour the melon compote in an upcycled glass jar and set aside to cool. When completely cool, store in the fridge. 
Use the melon syrup water for homemade cocktails or simple as a syrup to flavour sparkling water.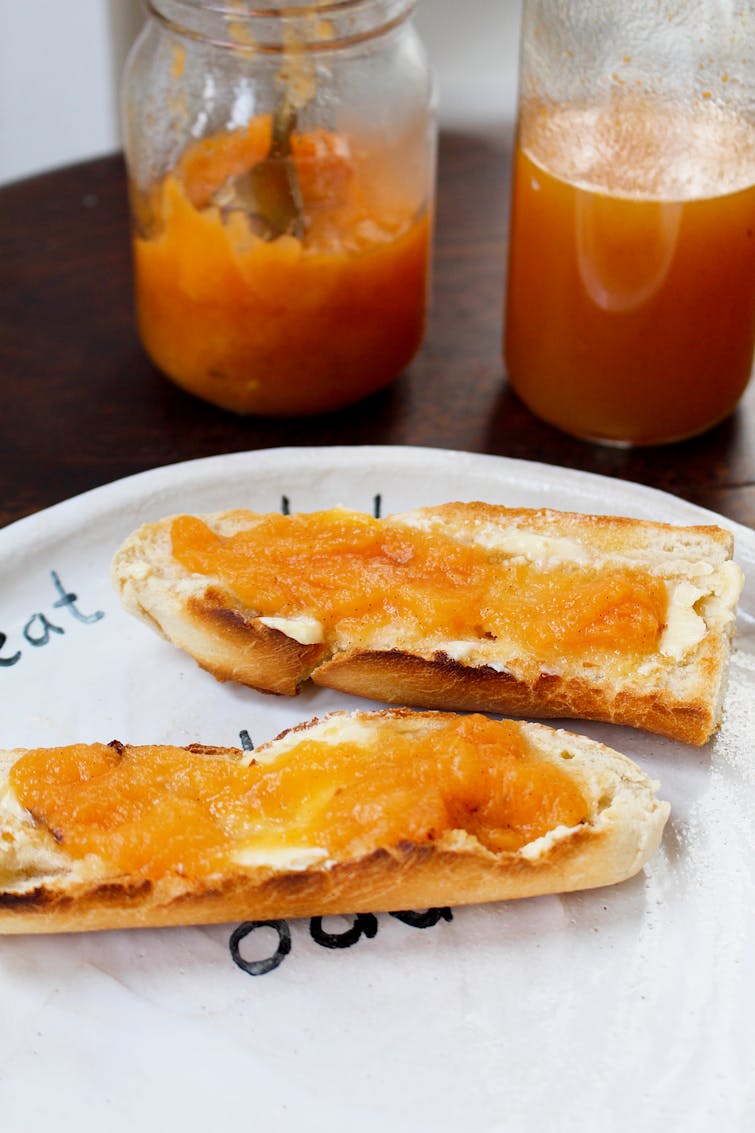 ---
How to store
Store the compote in an airtight container, in the fridge, for up to 10 days or in the freezer for up to 3 months. The melon syrup will keep up to 5 days in the fridge or up to 3 months in the freezer. We recommend pouring the syrup into ice cube trays directly for tasty ice cubes.