Easter Spinach Eggs
Guest chef Camille Aubert @callherchef
Prep time: 15 minutes
Cook time: 15 minutes
Total time: 30 minutes
Servings: 6
Ingredients:
Spinach
6 Eggs
2 tbsp Milk of choice
Olive oil
Salt & pepper
Bread
Recipe:
Prepare the eggs: Use an egg scissor or knife to gently cut out the top of the eggs. Empty the egg shells into a bowl. Gently wash the shells and set aside to dry.
In a bowl, mix together the eggs, milk, salt and pepper. Cook over low heat, stirring often until you have a wet scramble. Turn off the heat and set aside. Heat up a drizzle of olive oil in a pan, and cook the spinach until wilted. Season with salt and pepper.
Slice the bread into batons. Place on an oven tray, drizzle with olive oil, season with salt and pepper. Bake at 180C, for 10 minutes, until crispy. Alternatively, toast bread slices in your toaster, and cut into batons.
Stuff the clean and dry egg shells with layers of scramble eggs and wilted spinach. Upcycle the egg carton to hold the stuffed eggs up. Serve with crispy bread.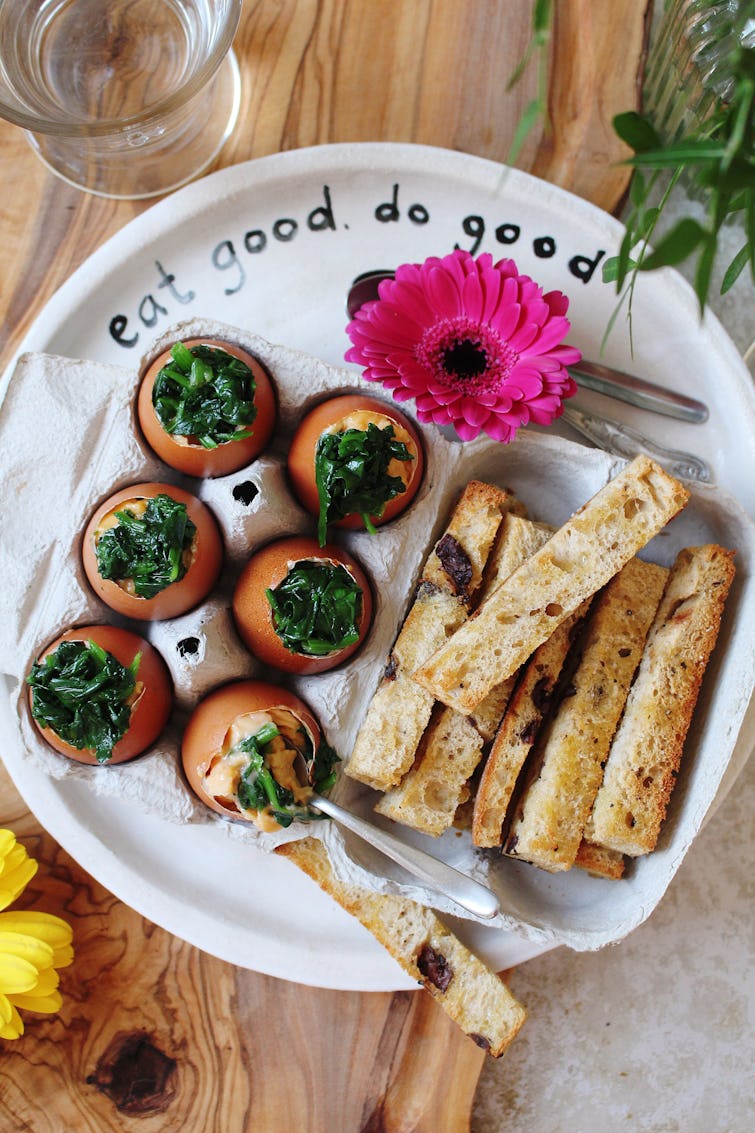 ---