Crispy Dredged Jerusalem Artichokes
Substitute:
No Jerusalem artichokes? Try with carrots, parsnips, celeriac, butternut squash or beetroots. 
No plain flour? Use any flour you have on hand. Gluten free included. 
No rosemary? Try with thyme or oregano instead. 
No smoked paprika? Use turmeric, chilli powder or garlic powder instead. 
Prep time: 15 minutes
Cook time: 40 minutes
Total time: 55 minutes
Servings: 2
Ingredients:
350 g Jerusalem artichokes
60 g Plain flour
60 g Milk of choice
60 g Panko breadcrumbs
1 tbsp Rosemary (chopped )
1 tsp Smoked paprika
Salt & pepper
Olive oil
Spicy onion relish
Recipe:
Preheat the oven to 180 C/160 fan/4 gas mark. Cut the Jerusalem artichokes into 1 cm thick slices.
Prepare three containers: one with flour, one with the milk and one with the breadcrumbs, rosemary, paprika, salt and pepper.
Dip the Jerusalem artichokes in flour, milk, breadcrumbs, and then place in a large baking tray.
Drizzle with olive oil and bake for 40-45 minutes, until golden and crisp on the outside and tender inside. Serve with your favourite relish or dipping sauce.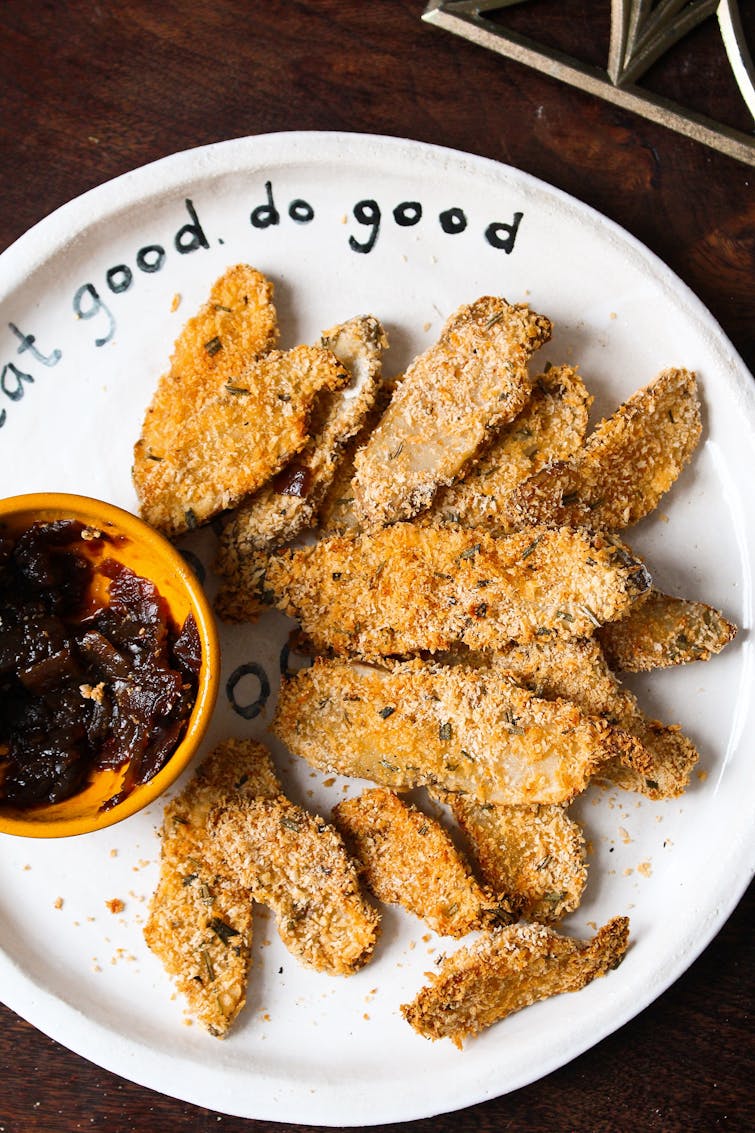 ---
How to store
Store in an airtight container in the fridge for up to 3 days.
Leftovers
Serve the leftovers chopped in salad recipes, or use as crispy "croutons" for soup recipes.