Creamy Kale White Bean Dip
A creamy dip to have on the table for the festive season. It is made from kale, garlic, white beans, lemon, tahini, sunflower seeds and olive oil. 
Substitute:
No butter beans? Use cannellini beans or chickpeas instead. 
No kale? Try with cavolo nero instead.
No sunflower seeds? Try with pine nuts instead. 
No tahini? Use yoghurt/vegan yoghurt instead. 
Prep time: 10 minutes
Cook time: 5 minutes
Total time: 15 minutes
Servings: 4
Ingredients:
100 g Kale
400 g Butter beans (rinsed and drained )
2 Garlic cloves
2 tbsp Lemon juice
50 g Sunflower Seeds
4 tbsp Tahini
Salt & pepper
Recipe:
Roughly chop the kale, both leaves and stems.
Bring a large saucepan of water to the boil. Blanch the chopped kale in the hot water for 5 minutes, then drain.
In a food processor add the kale, butter beans, garlic cloves, lemon juice, sunflower seeds and tahini. Blend until smooth, adding water if needed. Season to taste with salt and pepper.
Serve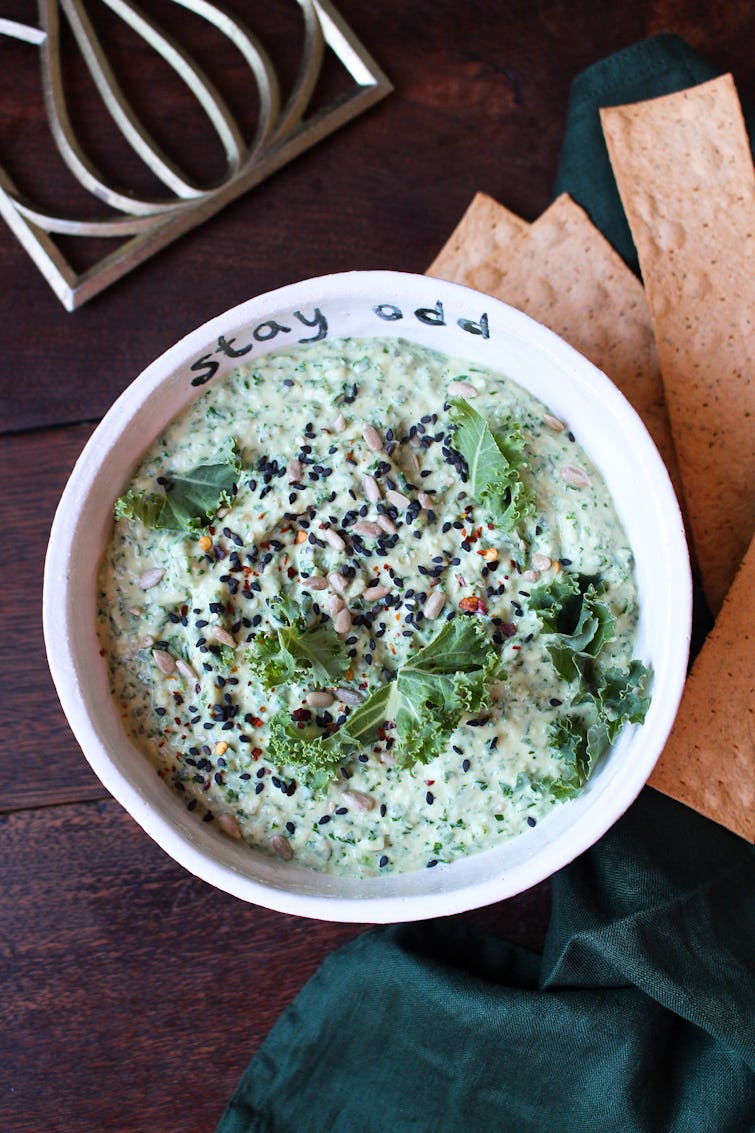 ---
How to store
Store in an airtight container, in the fridge for up to 3 days, or in the freezer for up to 1 month. 
Leftovers
Salad dressing: In a small mixing bowl, combine 5-6 tbsp of the dip and 2-3 tbsp olive oil. Season to taste and drizzle over your salad.  Pasta sauce: Add the dip to your al dente cooked pasta along with some of the pasta water and grated parmesan/vegan parmesan. Toss well to coat, season to taste and serve!