Courgette Fries
These fries are perfect for summer meals and so addictive. The courgette is cut into thin fries, dredged in milk of choice, then dipped in flour and fried in oil to golden crisp perfection. 
Prep time: 10 minutes
Cook time: 10 minutes
Total time: 20 minutes
Servings: 2
Ingredients:
2 Courgettes (450g )
200 ml Milk of choice
200 g Plain flour
1 litre Vegetable oil (for deep-frying)
Recipe:
Pour the vegetable oil into a large saucepan and place over medium-high heat. 
With a knife or mandoline, thinly slice the courgettes, then cut into thin fries. 
Dredge the courgette fries into the cold milk then lift them from the milk and shake them in the flour.
Cook the fries in batches in the hot oil, until golden and crisp. Season with salt and serve hot.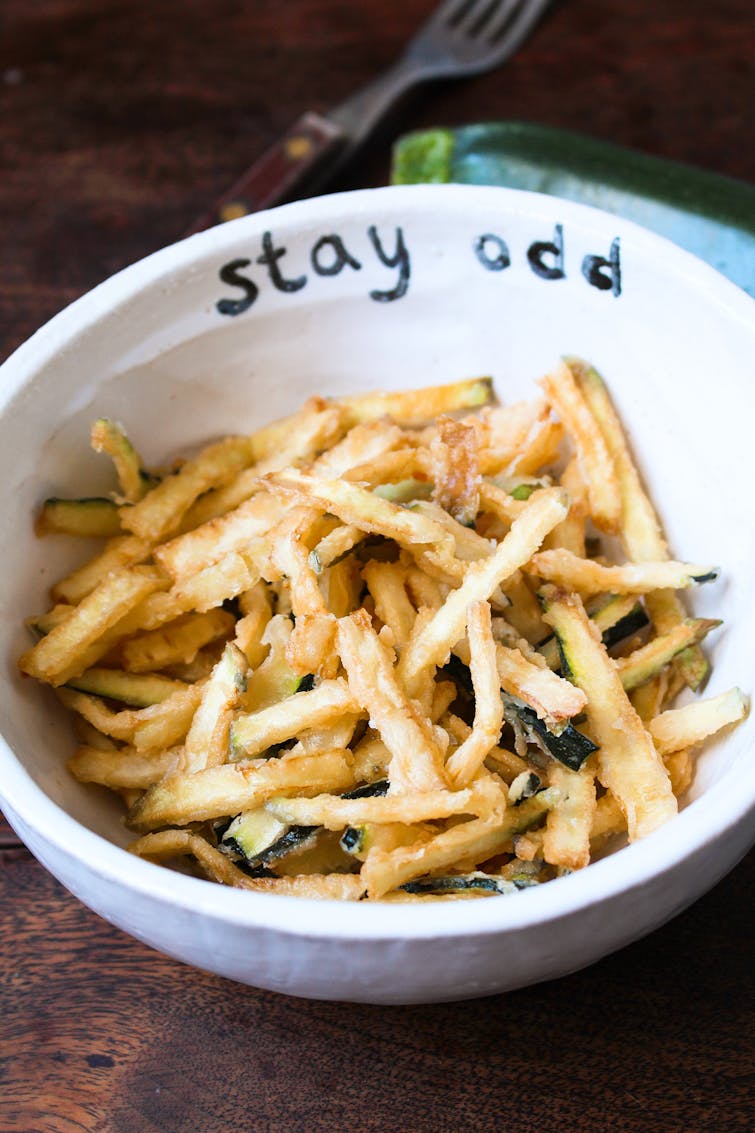 ---
How to store
Store in an airtight container, the fridge for up to 3 days. Reheat in the hot oven until the fries are crisp again.