Cauliflower, Apple and Parsnip Soup
Every so often there's a recipe that stops you in your tracks and this one from Micah Siva of Nutrition X Kitchen did exactly that.
Thanks to Micah from nutritionxkitchen for the recipe!
How long have you been cooking? Since I was a tot! Officially, I graduated from Culinary School in 2011 
Cooking style: Fresh, seasonal and plant-packed
Favourite cooking method: ROASTING - it brings out the natural sweetness and adds depth to any and all things!
Favourite vegetable: Cauliflower 
Find Micah at @nutritionxkitchen and on www.nutritionxkitchen.com.
Prep time: 10 minutes
Cook time: 30 minutes
Total time: 40 minutes
Servings: 2
Ingredients:
1 tbsp Olive oil
4 large Parsnips (peeled and roughly chopped)
1 small Onion
1 Celery stalk (roughly chopped)
3 Apples (peeled, cored and chopped)
1 Cauliflower (fresh or frozen, chopped)
2 Garlic cloves
6 cups Vegetable stock (or broth, low or no salt)
½ tsp chilli flakes
1 tsp Lemon zest
1 Can coconut milk
Black pepper
Recipe:
In a large pot, heat oil over medium high heat. Cook parsnips, onion, celery, apple, cauliflower and  garlic until tender.
Add vegetable stock/broth, and bring to a boil.
Reduce heat and let simmer for 15-20 minutes.
Use an immersion/stick blender to blend until smooth and creamy, add coconut milk, red pepper flakes, and lemon zest, blending until incorporated.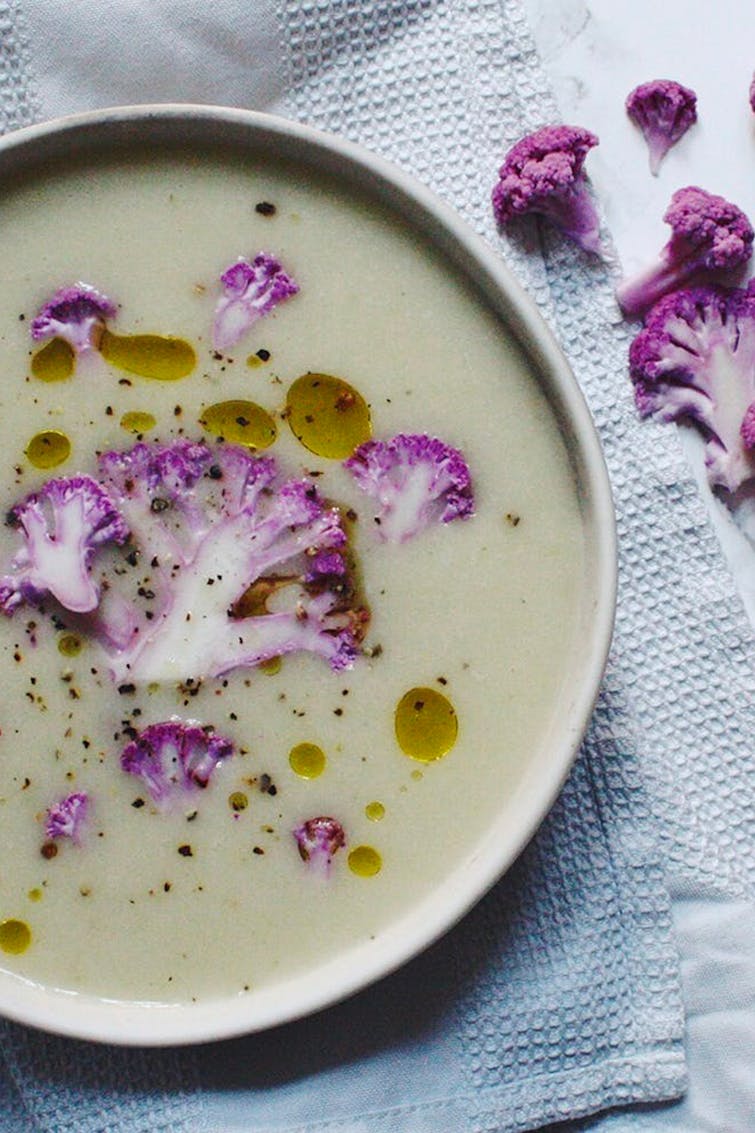 ---