Caramelised Pineapple
We love serving these quick caramelised pineapple chunks with flaked almonds and lime juice over yoghurt, porridge or with a scoop of ice cream.
Prep time: 10 minutes
Cook time: 10 minutes
Total time: 20 minutes
Servings: 2
Ingredients:
½ Pineapple
2 tbsp Unsalted butter
2 tbsp Caster sugar
½ Lime
4 tbsp Flaked almonds
Recipe:
Peel, core and cut the pineapple into 2 cm chunks.
Place a frying pan over a medium heat. Add the butter and caster sugar and cook until the butter has melted.
Add the pineapple chunks and flaked almonds, give everything a good toss and cook until sugar is caramelised and pineapple softened. The pineapple and flaked almonds should get nice and golden.
Stir in the lime juice and serve over yoghurt, porridge or as dessert with a scoop of vanilla ice cream.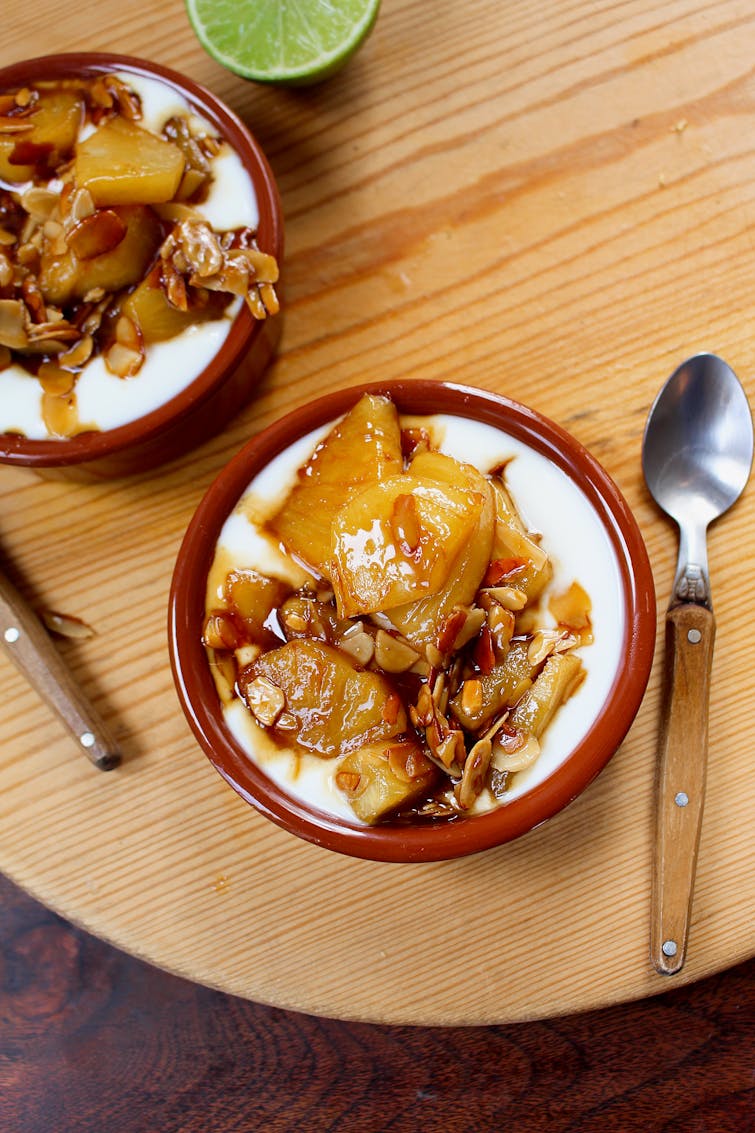 ---
How to store
Store in an airtight container, in the fridge, for up to 3 days.