Braised Celeriac Steaks
Substitute:
No celeriac? You can braise any root vegetables following the same cooking method. 
No thyme? Use rosemary, oregano or bay leaves instead.
Prep time: 5 minutes
Cook time: 15 minutes
Total time: 20 minutes
Servings: 2
Ingredients:
1 Celeriac
4 sprigs Thyme
1 tbsp Olive oil
30 g Butter / Vegan butter
200 ml Vegetable stock
50 ml white wine
Salt & pepper
Recipe:
Scrub clean the celeriac to remove any dirt. Cut off the hairy bits at the bottom, but keep the skin. Cut the celeriac into steaks, each about 2 cm thick.
Heat the olive oil and butter in a large frying pan and, once foaming, add the celeriac and thyme sprigs. Cook one side for 5 minutes until golden. Season with salt and pepper.
Flip the celeriac steaks. Pour in the white wine and stock. Cover the pan and cook over medium heat for 10 minutes, until just tender. Remove the lid and cook for another 5 minutes, until the stock has reduced by half and the celeriac is very tender.
Remove to a plate and drizzle the sauce all over.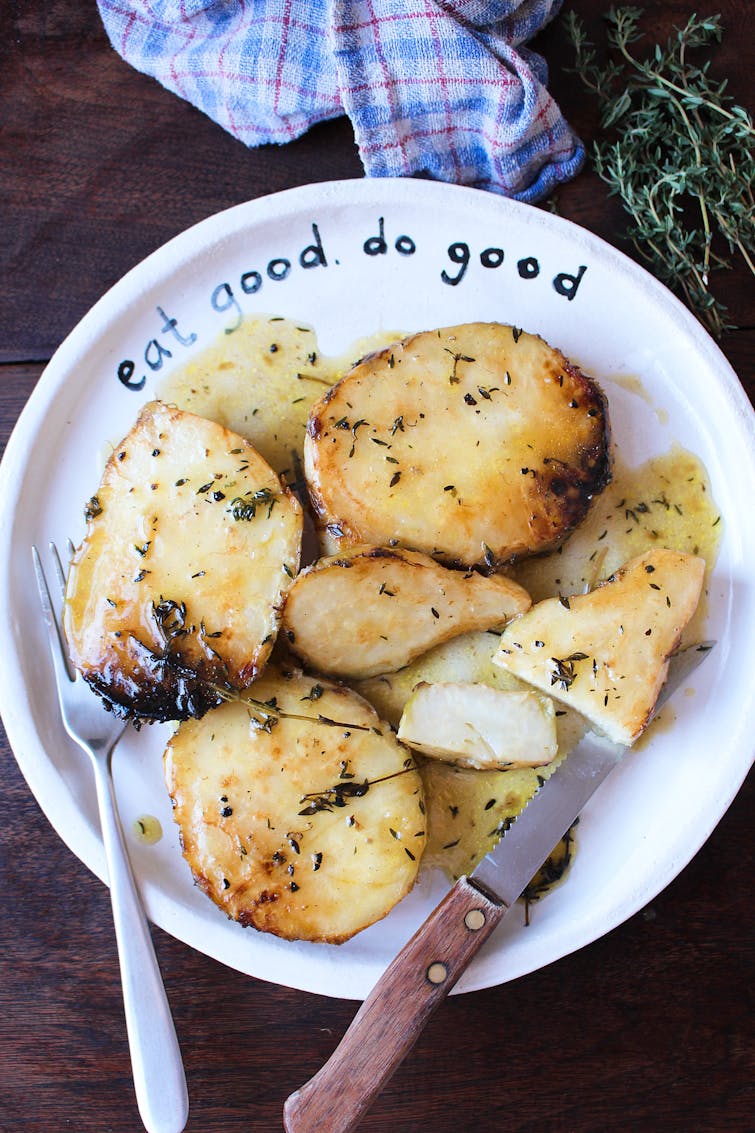 ---
How to store
Store in an airtight container in the fridge for up to 3 days.
Leftovers
Blend the celeriac into a puree, or serve the leftovers chopped in stir fry and salad recipes.