BBQ Gooseberry Skewers
Looking for the perfect BBQ dish? Try these Skewers. Mozzarella balls/tofu, cherry tomatoes and gooseberries grilled on reusable skewers and topped with a delicious herby oil.
Substitute:
No gooseberries? Try with chunks of peach instead. 
No mozzarella balls? Try with tofu instead. 
No basil? Use oregano instead.
Prep time: 10 minutes
Cook time: 5 minutes
Total time: 15 minutes
Servings: 2
Ingredients:
150 g Gooseberries 
150 g Mozzarella balls
150 g Cherry tomatoes
15 g Basil leaves
80 ml Olive oil
Salt & pepper
Recipe:
Preheat your oven to grill mode. 
Thread a cherry tomato on each reusable skewer followed by a mozzarella ball and finally a gooseberry.
Repeat until all skewers are filled.
Finely chop the basil, and mix with the olive oil.
Season with salt and pepper. 
Place the skewers on a large lined baking tray.
Pour the basil oil over and grill for 2-3 minutes, until just warm and the mozzarella has started to melt. Do not overcook or the mozzarella balls will completely melt. 
Enjoy.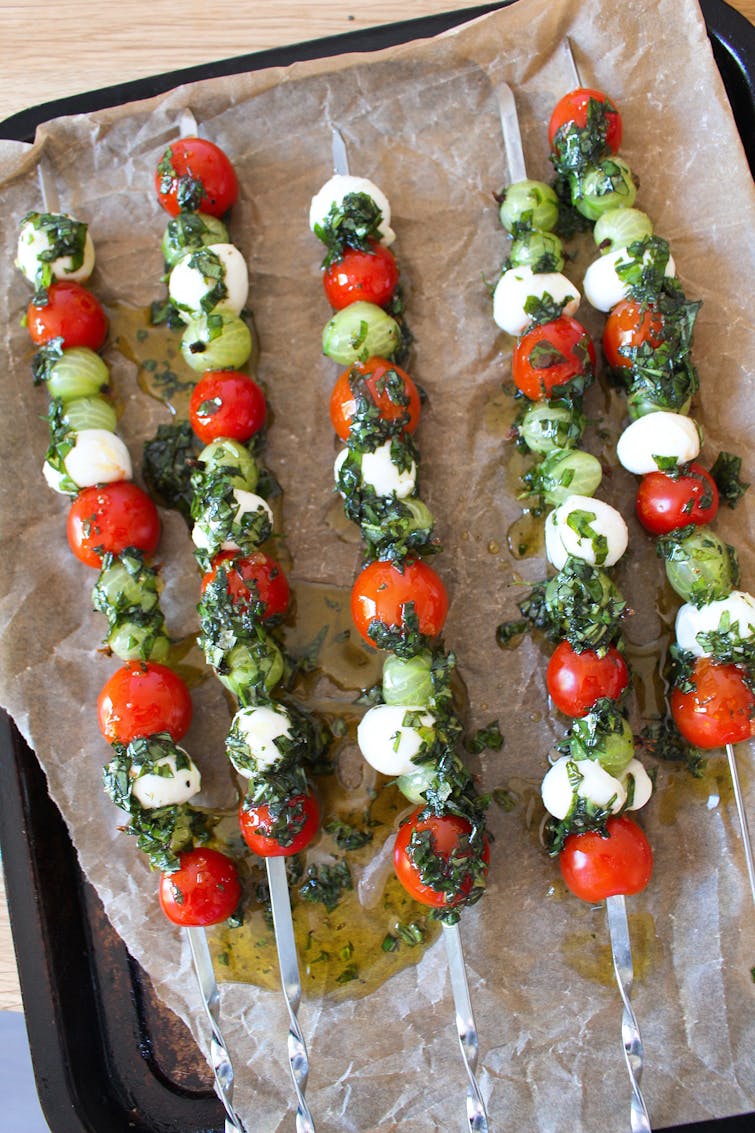 ---
How to store
Store in the fridge for up to 3 days. Add leftovers to salads.