BAKED MISO AUBERGINE & CABBAGE
"I think it's originally based on a brilliant Ottolenghi recipe, but I can't be sure. I've had it written down for a while and it gets tweaked over the years!" - Drew
Prep time: 15 minutes
Cook time: 15 minutes
Total time: 30 minutes
Servings: 2
Ingredients:
2 medium Aubergines
4 tbsp Vegetable oil
1½ tbsp Caster sugar
4 tbsp white wine
2 tsp Mustard
1 tbsp Lemon juice
4 tbsp Soy sauce
1 tbsp Sesame oil
½ Pak Choi
100 g Mushrooms
3 tbsp Toasted sesame seeds
1 Coriander leaves (handful)
Recipe:
Remove the aubergine stalks and place in your homemade compost or stock box, then cut into wedges.
Put the wedges skin side down on an oven tray, brush with half the vegetable oil, place under a medium grill and cook for 30 minutes until soft.
Meanwhile, prepare the miso. Put the sugar and wine in a saucepan and warm up gently to dissolve the sugar. Add the miso, mustard and lemon, and over a low heat whisk into a smooth paste. Remove one tablespoon from the mix, add soy sauce to the rest, and stir.
When the aubergine is almost ready, brush liberally with the miso/soy paste and return to the grill for five minutes, or until the paste begins to bubble.
Meanwhile, in a wok heat up the remaining vegetable oil and the sesame oil. Throw in the mushroom and cabbage and stir-fry on a high heat for 30 seconds, just to soften. Stir in the reserved miso paste and two tablespoons of sesame seeds, and remove from the heat straight away.
Pile the cabbage inside a shallow bowl and top with aubergine. Sprinkle the aubergine with the remaining sesame seeds and coriander leaves - enjoy!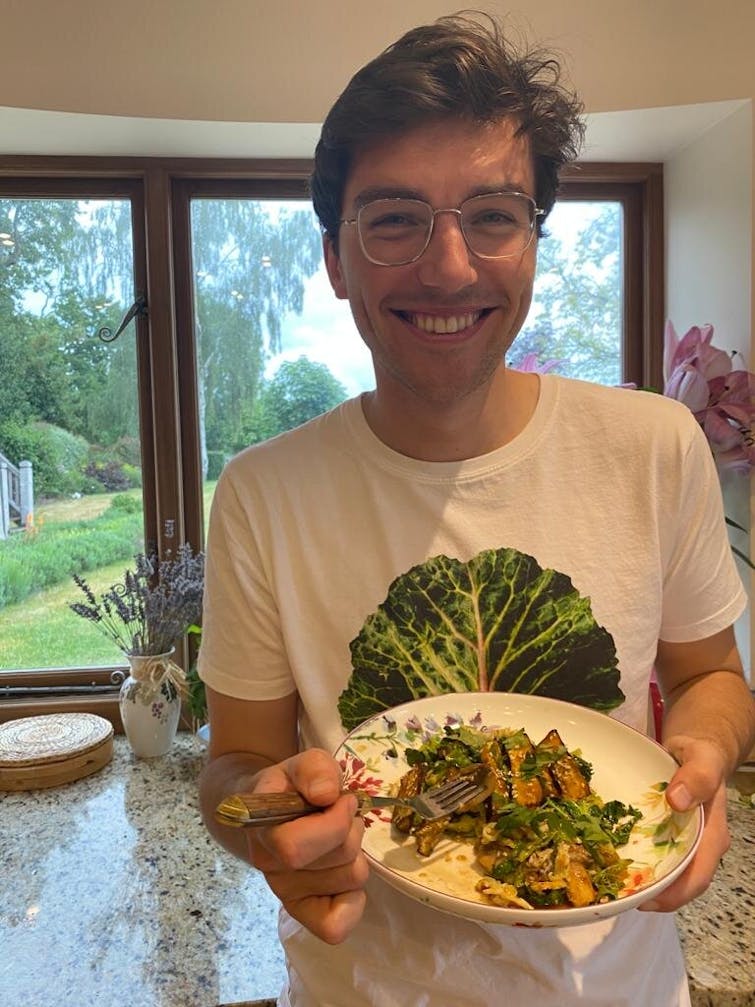 ---