Baked Clementines with Vanilla Syrup
The clementines are peeled but kept whole and cooked in a vanilla syrup until caramelised. These are delicious on their own for breakfast or served with ice cream as dessert. 
Substitute:
No clementines? Use satsumas instead. 
No vanilla extract? Try with vanilla paste. 
No honey/maple syrup? Use caster sugar instead. 
No cinnamon stick? Use a pinch of ground cinnamon. 
No star anise? Try with a couple of cloves instead. 
Prep time: 10 minutes
Cook time: 30 minutes
Total time: 40 minutes
Servings: 2
Ingredients:
6 Clementines
2 Oranges (zested and juiced )
1 tsp Vanilla extract
2 tbsp Runny honey (or maple syrup)
2 star anise
1 Cinnamon Stick
Recipe:
Preheat the oven to 180 C/160 fan/4 gas mark. Peel the clementines, making sure to keep them all. Use a small knife to gently remove any white membranes which are bitter. Compost the peels.
Place the clementines in a baking dish.
Add the orange zest, orange juice, vanilla, star anise and cinnamon stick to the dish too. Drizzle with the honey/maple syrup.
Bake for 20 minutes, then use a spoon to bast the clementines with the warm orange juice. Place back in the oven and bake for another 10 minutes.
Divide the clementines into bowls, pour the warm juice over and serve. Bon appetit!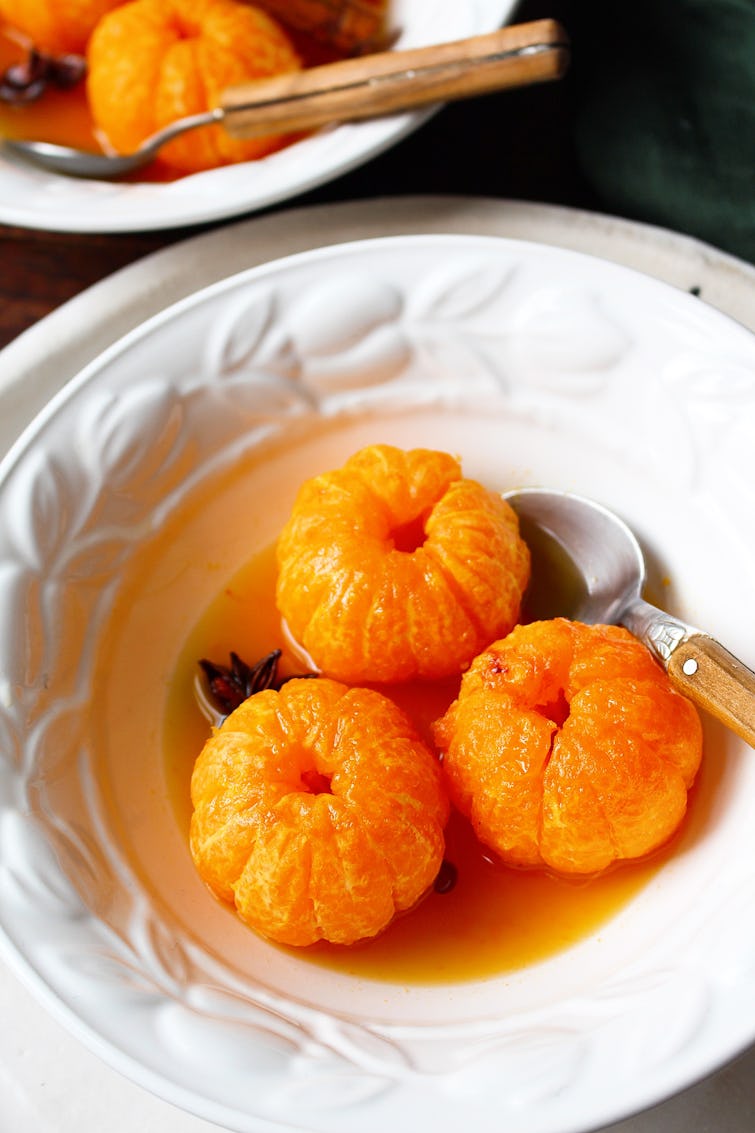 ---
How to store
Store in the fridge for up to 3 days.
Leftovers
Serve with pancakes, your favourite ice cream or chantilly.