What to make with your beetroot leaves and stalks?
The beetroot plant is delicious and completely edible - from its purple roots to the green leaves and stems. In the next few weeks, we'll be sending beets out in your boxes with their stalks and leaves attached. Here are some ideas for how to use up your beetroot greens.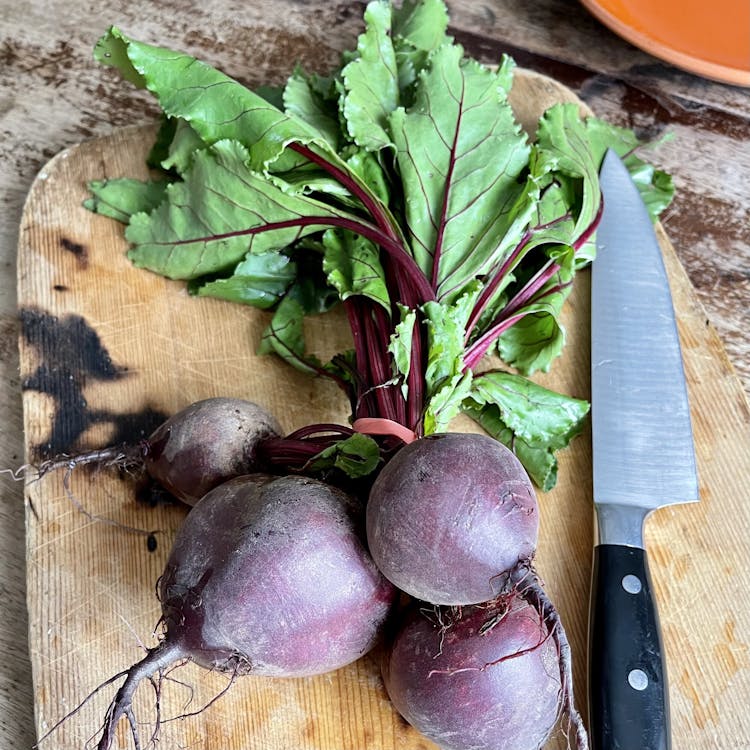 Citrus sauteed beet stems
The most popular way to use up your beet stalks is by sauteeing them until they're tender and crisp. This recipe from Spoon Fork Bacon gives them a zesty and fresh flavour. Fried over medium-high heat, you'll use up both beet stems and their leaves, a shallot, a garlic clove and an orange. 
Beet green pesto
A simple vegan pesto will use up plenty of beet greens as the base ingredient. With this recipe from EthiVegan, you'll also use up pumpkin seeds, garlic and nutritional yeast. Just blend the ingredients and store any leftover pesto in the fridge.
Beet greens dal
There's no need to stop at salads or sauteing - beetroot greens make a beautiful addition to cooked meals like curries. This beet greens moong dal recipe digs deep into the spice cupboard and you'll use the leaves and stems of two beetroots as well.
Beetroot leaf borani
Use up your beetroot leaves in a dip and serve with crudites or pitta bread. This borani recipe from Tom's Feast takes inspiration from traditional Iranian cooking for a delicious yoghurt-based dip. Allow to cool before eating. 
Beetroot greens stir fry
Similar to sauteing, you can add your beetroot leaves into any stir fry in place of spinach, kale or other greens. Fry up Indian spices with your beetroot leftovers using this quick recipe from Secret Indian Recipe. You'll use up 2 onions, 4 green chillis and 5 cloves of garlic too.