What to do with those store cupboard staples?
We all have long-life items that find their way to the back of the cupboard because we're uninspired to cook with them. Maybe your first foray into making seitan didn't go so well, or you never feel patient enough to wait for packaged lentils to cook. 
Let's get some inspiration back with these seven flavourful low-waste ideas to use up store cupboard staples. We've featured some of the exciting summer fruits and veggies coming up in your boxes too.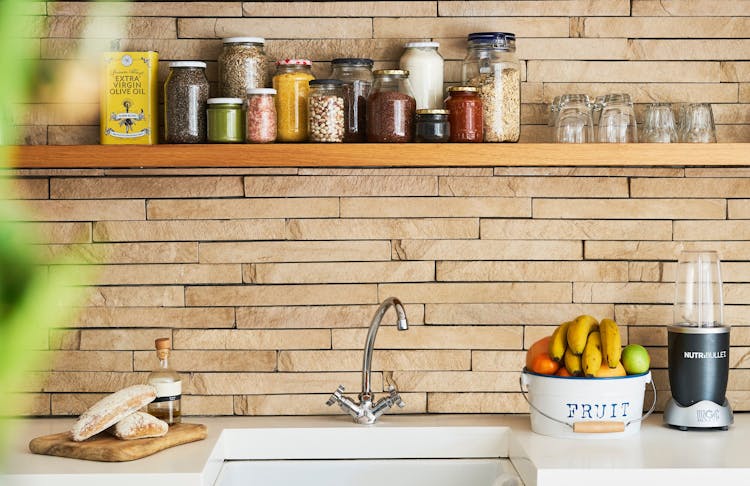 Pineapple crumble with cinnamon and coconut
Is cornflour languishing in your cupboard? Use it to create a base for the fruit in this crumble from Little Sugar Snaps. Use up the fresh pineapple from your box - or tinned pineapple if that's all you have - and pair it with coconut and cinnamon flavours for a winning dessert.
Beetroot & lentil tabbouleh
Use up the green lentils you never got around to cooking with this moreish beetroot & lentil tabbouleh from BBC Good Food. You'll also get through a tin of chickpeas, as well as fresh radishes and beetroot from your box. 
Vegan tuna mayo
Have you tried replicating tuna mayo with all vegan ingredients? The flavour might surprise you. This simple recipe from Swoontastic only uses seven ingredients and is super quick to make. You'll get through a tin of chickpeas, as well as an onion and a spring onion from your box. 
Radish, white bean and olive salad
Struggling to find inspiration for your cannellini beans? Combine them into a quick, refreshing salad with radishes from your box, some olives and just the right flavourings. This recipe from Cooking Light will show you how. 
Thai, squash & pineapple curry
A tin of pineapple can really come to life in Asian-inspired dishes. Cook up your pineapple slices with butternut squash from your box and Thai red curry paste. This two-step recipe from BBC Good Food has the full instructions to make a low-waste Thai curry from scratch. 
Nan's peach clafoutis
Tinned peaches taste sensational when they're used in the right dish. Take Jamie Oliver's recipe for peach clafoutis. It'll use up 400g of tinned peaches in six servings, which can be refrigerated to eat later too. For a different kind of fruitiness, add berries or plums from your box too.
Snow pea seitan stir-fry with brown rice
If you're bored of the same seitan recipes, or you've not yet tried cooking with it, why not experiment in a stir-fry? This easy but delicious recipe from Sharon Palmer will also help you use up cornstarch from your cupboard, as well as peas, onion, mushrooms and bell peppers from your box.