What is the hungry gap? Why do we have surplus?
What is the hungry gap?
You might not know it but springtime is well known in farming terms as the hungry gap: a period in the UK farming calendar when there's a scarcity of fresh produce coming out of the ground. Here we delve into the contradictions of food scarcity and the ongoing issue of food waste during the UK's hungry gap.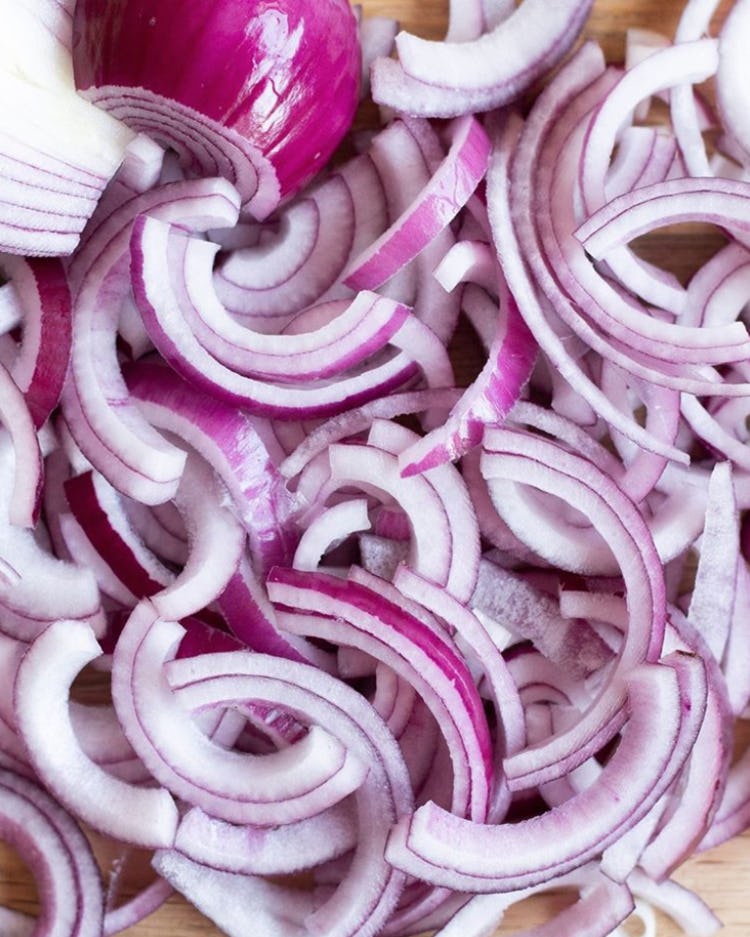 WHY DO WE HAVE A HUNGRY GAP?
The 'hungry gap' lasts for the best part of spring. This is the time when the UK's stored winter crops, like potatoes, onions and other root vegetables are running out and our kale and cabbage no longer grow productively in the warmer weather. While it might seem like the earth is waking up and there's new-season produce to start eating, it's still a tricky time for farmers to produce enough. By April and May, as farmers get busy planting for the summer season, springtime vegetables, like asparagus and new potatoes, have only just started growing. 
WHY HAVE I NEVER HEARD OF THE HUNGRY GAP?
The hungry gap refers to a time in our past when it really was a time of hunger, when people would have no other option but to eat from their dwindling store of preserved foods in the hopeful wait for an abundant summer. In modern times, as we rely more and more on imports from abroad, the notion of a local hungry gap largely goes unnoticed by everyday shoppers. 
DOES THE HUNGRY GAP MEAN THERE'S LESS FOOD WASTE? 
It might seem contradictory that as British farmers struggle to produce enough food, there are still tonnes of edible fruit and veg that get wasted. Even during the hungry gap, there are still cosmetic specifications in place that farmers have to meet. If the fruit or vegetables they're still able to grow are too large, too small or too misshapen, they will get rejected by retailers on the basis that customers won't want to buy them. Throughout the year, farmers have to overproduce and store enough food to ensure that they can meet the volume of demand, which leads to a surplus and more waste later on. For example, on average, 20% of potatoes produced in the UK are graded out because they don't "look a certain way" or are surplus to retailer requirements.
LONGER SUPPLY CHAINS EQUALS MORE FOOD WASTE
As we supplement our fresh produce with imports from further afield, food waste continues to occur along the supply chain. The longer the supply chain, the more complicated and less transparent they become and the easier it can be to waste food. Longer transport routes means it is more likely that food spoils on the way to our shops. In developing countries, the lack of proper storage during packaging and processing leads to large-scale food waste before it even gets to our borders while strict cosmetic standards can lead to further food waste too. "On average, 80% of mangos grown in Senegal are deemed unacceptable for export to Europe – not because of safety, integral quality or shelf life, but because of the way they look", reported food waste charity, Feedback. 
THE IMPACT OF COVID-19 ON FOOD WASTE
The recent closure of food businesses worldwide as a result of Covid-19 has caused huge disruption to local and global food supply chains. Many fresh produce suppliers suddenly found themselves with a glut of fruit and veg with nowhere for it to go. Without the logistics in place, many have been unable to redirect their fresh, edible produce to the people who need and want it. 
In today's globalised food system, everyday shoppers could be forgiven for never having heard of a local hungry gap. Too-strict cosmetic standards make this time of scarcity harder, above all, for farmers. It's not all doom and gloom though. As consumers, we can support those farmers, first of all, by eating, cooking and enjoying the surplus produce that they're unable to sell elsewhere. 
Read more here on how Oddbox are rescuing food surplus one veg at a time.