Vegan Christmas dinner ideas
Not only are more people becoming vegan every year, they're also looking for alternatives to turkey to serve on Christmas day. 
Here's our lineup of the best vegan Christmas food - starters, mains and desserts. Whether you're planning a fully vegan Christmas dinner or just want to cater to vegan guests, deliciousness is guaranteed.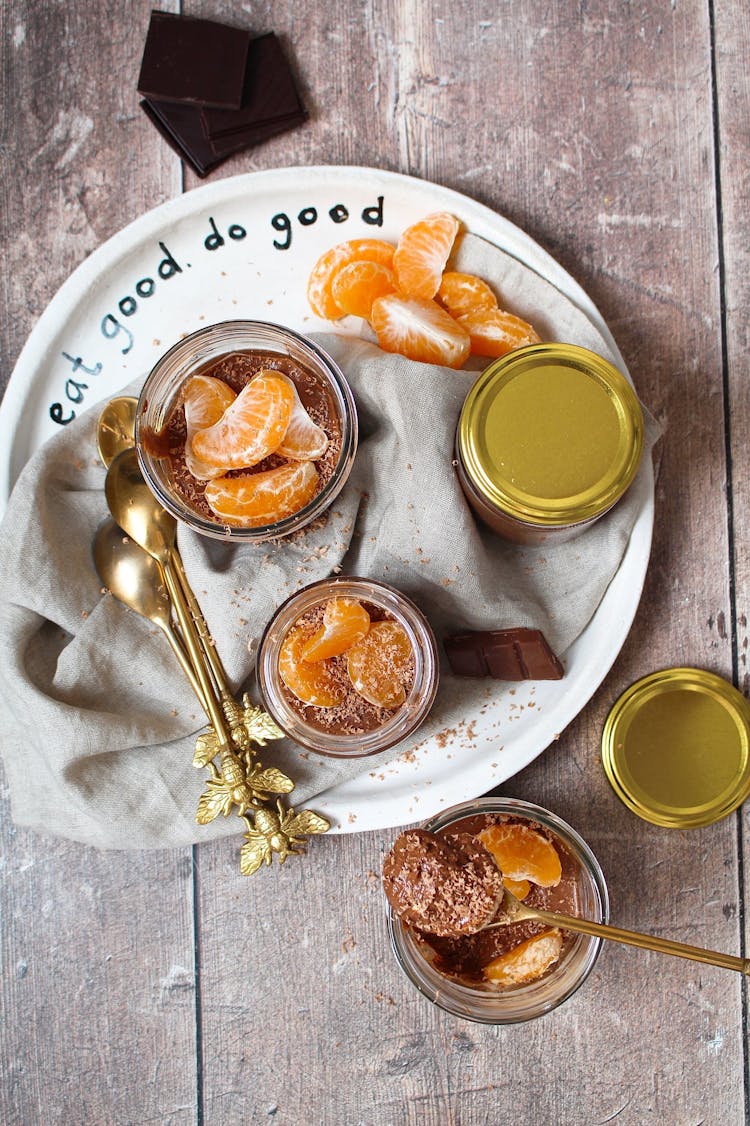 Starters
Walnut spread
This rich, tasty walnut pâté from Vegan Food and Living only takes 15 minutes and can be made the day before. You'll use 150g of walnuts for four servings, while also getting through some cupboard staples. Serve this canapé spread on bread or crackers, as a light bite before your vegan Christmas roast. 
Mushroom, kale and chestnut pies
These bite-sized portions of mushroom, chestnuts and kale from Ainsley Harriott are like mini shepherd's pies. Creamy and nutty celeriac mash tops them perfectly. Make this recipe if you have vegan milk products to use up – it asks for vegan spread, plant-based milk and oat or soya cream. 
Carrots in blankets
Pigs in blankets aren't an essential part of Christmas dinner - and we'll show you why. Serve these scrumptious carrots in a blanket from Vegan Sandra at the table instead. With only five ingredients, you'll be reminded how the sweetness of carrots can complete a dish. 
Mains
Beet Wellington
This beautiful beet Wellington from We Are So Vegan simply encloses whole beetroots inside a mushroom paste and flaky pastry. With festive flavours like rosemary and thyme, can you resist? Just double-check the puff pastry you choose is vegan before you buy it. 
Vegan seitan roast
There's no need to miss out on meaty, umami comfort at Christmas. Cook up your own seitan meatloaf with this recipe from My Quiet Kitchen. It's easy to make and comes with a festive herb rub and glaze to serve. You can either bake your seitan or boil it in a pot with vegetable broth. 
Vegan m'hanncha
M'hanncha is a Moroccan pastry that's filled with almonds and shaped like a snake. Make a savoury, slightly spicy version for your vegan Christmas dinner with this wonderful m'hanncha recipe from Jamie Oliver. You'll use up 1 butternut squash, 2 red peppers, 2 garlic cloves and 2 onions.
Desserts
Spiced orange Christmas pudding
Don't ditch your Christmas pudding tradition just because you're cooking plant-based. This rum-soaked, spiced orange Christmas pudding from Vegan Food and Living will get you feeling festive. For 4 servings, you'll use up 1.4kg of mixed dried fruit, 2 oranges and 400g of grated carrot. 
Vegan chocolate pots
Forget regular chocolate mousse. These vegan chocolate pots from Jamie Oliver expertly infuse flavours of vanilla, lime, rum and chilli. They're easy to mix together and can be whipped up in 10 minutes. To make these mini desserts non-alcoholic, simply remove the rum. 
Vegan yule log
This decadent chocolate yule log from BBC Good Food can be made ahead of your vegan Christmas roast dinner, to take the pressure off on the day. You'll be able to assemble the main chocolate cake, vanilla icing and tofu ganache in only 45 minutes. 
Don't forget the gravy...
Although traditional gravy recipes ask for meat, making your own vegan gravy will complete your Christmas dinner just as nicely. Follow this recipe from Jamie Oliver and you'll use up 2 onions, 2 carrots, 2 sticks of celery and 25g dried (or use fresh) mushrooms. What a bonus! 
If a well-made chutney is more your jam, try this apple and raisin chutney from Delicious Magazine. To make enough helpings to see you over a few days, you'll use 2 onions, 6 apples and 100g of raisins. Sub the red onions and granny smith apples for whichever types you have. 
What about some vegan Christmas eggnog? 
Take the egg out of eggnog with this easy vegan eggnog from Minimalist Baker. You'll use plant-based milk of your choice and a can of full-fat coconut milk to create eggnog's traditional creaminess. You can blend and serve it in only 10 minutes on Christmas evening and get back to the main gathering asap.