Use up your veg & stale bread with these comfort bakes
As The Great British Bake Off enters its seventh week, we've been inspired to try out our own style of baking. This week we're trying out our best 'zero waste' bakes by finding ways to use up stale bread.
It turns out stale bread is a brilliant ingredient in its own right, and has been turned into both sweet and savoury bakes, cakes and puddings for centuries. Bread was once a common staple that would have been used up on a daily basis. These days, we're more likely to chuck our bread in the bin; figures show we waste 20 million slices of bread in the UK and it's often listed in our top 10 most wasted foods. That doesn't need to be the case. In fact, with these comforting bakes we'll never need to waste a loaf again. 
Here are our favourite savoury and sweet bakes for using up stale bread.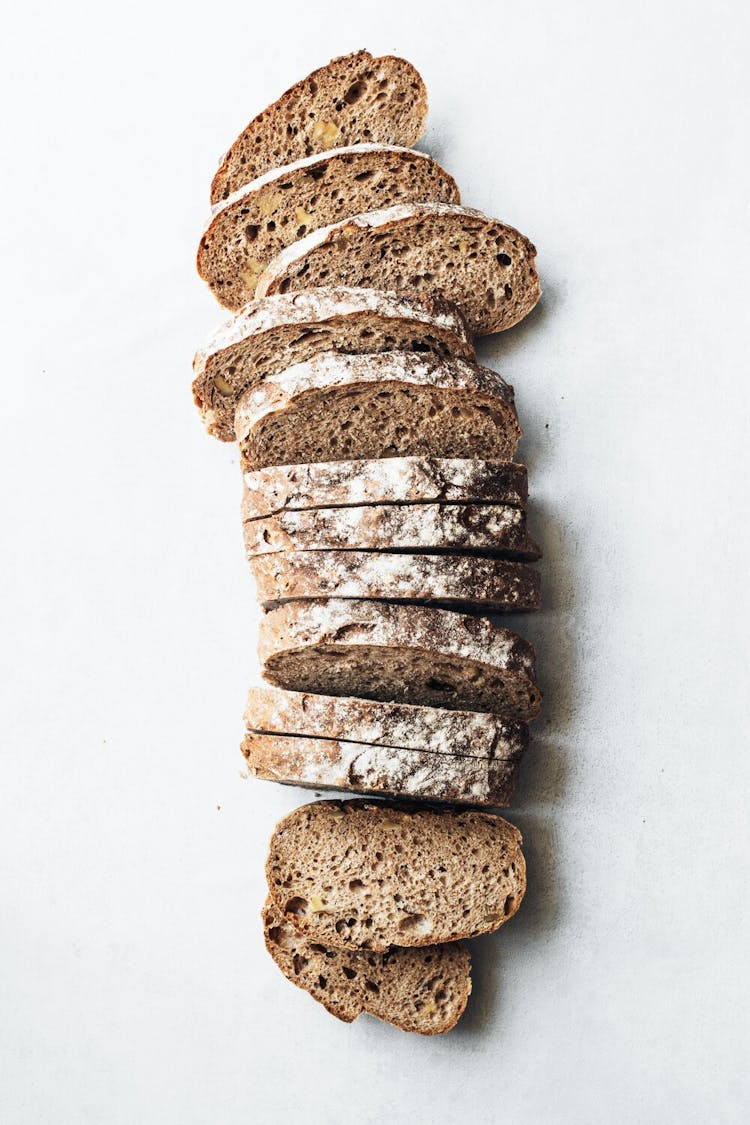 FRIDGE FORAGE SAVOURY BREAD PUDDING
This comforting dinner is a tasty recipe to have up your sleeve towards the end of the week. Whisk together 500ml of milk and 2 eggs, then combine with about 300g of crusty bread chunks and 70g of grated cheese, and leave to soak. Meanwhile, gently fry sliced onion, leek or some spring onions until softened. Decide what vegetables you want to throw in. Shred or chop and soften them in the pan; green leaves, like spinach or kale, quartered Brussels sprouts or shredded cabbage would work here. Dice and boil any root vegetables, like carrots or beetroots until just tender. 
Add the vegetables to your bread mixture and mix well, then pour into a greased baking dish and bake for about 50 minutes at 180ºC, or until golden and cooked through. Delicious with a green salad. 
FRUIT-BOWL BREAD & BUTTER PUDDING
Bread and butter pud remains the all-round traditional way to use up stale bread, and there's a reason: it is pure delicious comfort. Douse bread in a custard mixture and sprinkle it with sugar and a few spices, then bake in the oven until gloriously golden. You could also do this with any stale bread buns, panettone or even croissants. To cut your food waste even further, add slices of on-the-turn bananas or slices of apple or pear for a fruitier finish. Get inspired with this Bread & Apple Pudding recipe. 
QUEEN OF PUDDINGS
A zesty, jammy, meringuey British pudding, Queen of Puddings consists of a lemony breadcrumb base, spread with a layer of jam and a soft, chewy meringue topping. If you don't have breadcrumbs, simply tear your stale bread into a blender and blitz it up, then soak it in hot milk until softened. You can use any jam you like here too. Scroll down to find an old-fashioned recipe here. 

BREADCRUMB PLUM CAKE
The season for British plums has just ended, but there's no reason you can't swap in pears in this recipe from Bake Off runner-up Tamal Ray. His back-to-basics recipe combines breadcrumbs, ground almonds, butter and a little flour with poached plums. Finished with red wine syrup, it's delicious. 

BAKED FRENCH TOAST
Make your own fancier soufflé-style golden French toast by baking it. Combine 6 eggs, 500ml milk and a pinch each of cinnamon and salt, then dip slices of slightly stale quality white bread or brioche into the mixture until almost falling apart. Fry the bread in butter or oil for a few minutes on each side until golden, then place in a baking dish and bake in the oven at 200ºC for 6 minutes until dark golden. Serve straight away with a dollop of yoghurt and a drizzle of honey or agave syrup. 
ITALIAN PEAR CAKE
You'll need the leftovers of a crusty country loaf or baguette for this Italian-inspired cake, spiked with lemon and nutmeg and moistened with plenty of seasonal pears. Break up the bread into pieces, then soak in milk. Combine with chopped pear, lemon juice and raisins, eggs and sugar, and bake until beautifully golden on top. Try the recipe.