Turn your forgotten fridge condiments into a whole new dish
Next time you're deciding what to cook, organise your fridge by taking a look at the forgotten jars of half-finished curry pastes and pestos, pickles and sauces that line the door. These are flavour bombs that can turn a fridge forage into a whole new delightful dinner.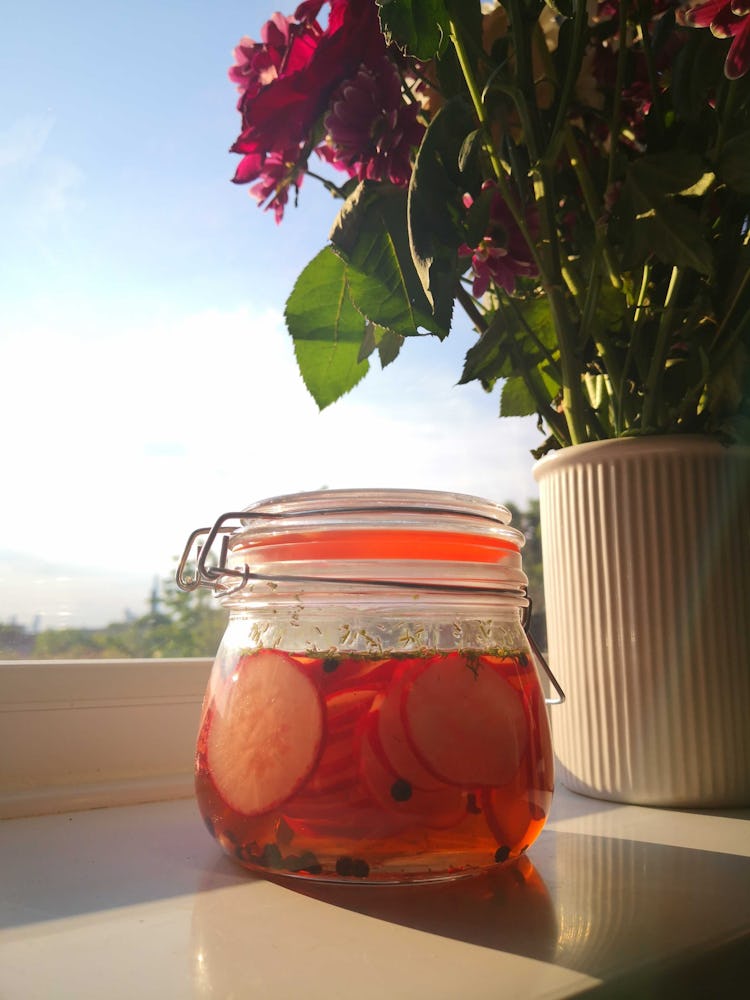 Curry paste isn't just for curries. It's a flavour-kicker that can spice up your dinner. Whether it's a Balti, Thai red, Tikka Masala or another super spicy, aromatic, mellow or mild paste, we like to use a dollop of this concentrated flavour to roasted vegetables. Add a dollop to a tray of your veg, such as potatoes, cauliflower, parsnips, carrots, aubergines, peppers or courgettes, then roast until tender and delicious.
Don't throw out that pickle juice. You've just polished off the last gherkin in the pickle jar – keep that pickle juice as a replacement for vinegar. Use it in dressings, blitz it into a summery gazpacho, or you could add it to shop-bought condiments, like barbecue sauce, to liven them up a little, or re-use it to pickle more vegetables. 
That random jar of capers? Chop a spoonful of capers (or gherkins would work) with garlic and a few fresh herbs, muddle in olive oil and drizzle it over eggs or plain rice for a fridge-raid dinner packed with flavour.
Chutneys are tangy and full of spices that can spruce up the dullest of dinners – and not just curries. Add a spoonful of chutney to roasting vegetables, drizzle mango chutney over boiled eggs on flatbreads with sliced chilli, if you have it. Blend it until smooth and eat as you would ketchup or spread it in sandwiches. 
Make use for a half-empty jar of pesto – toss it through spiralised vegetables, use it to liven up shop-bought pizza, dollop it on savoury tarts or swirl through yesterday's soup.
Coming to the end of your mustard jar? Add the last dollop to leeks as they slow-cook in a pan, then stir them through cooked grains or pasta. Don't throw the jar just yet! Add olive oil, vinegar and seasoning straight to your mustard jar, then shake it up into a salad dressing.
Stir a teaspoon of harissa paste through plain yoghurt to dollop into wraps or sandwiches – delicious with falafel! 
Use your leftover pasta sauce to top pizza bases along with any other odds and ends of cheese and veggies in your fridge. Got capers, olives or anchovies? Add those too!
Open tin of coconut milk? Add a splash to your morning smoothies, porridge or pancakes. Bake the rest into cupcakes or enrich rice pudding. Delicious!