The best batch-cooking recipes you can freeze
Freezing batch-cooked meals is a great way to ensure you have nutritious fast food throughout the week when you have less time to cook. These breakfast, lunch, dinner and snack recipes can be made in large quantities and frozen for those very moments. Here are some of our favourites.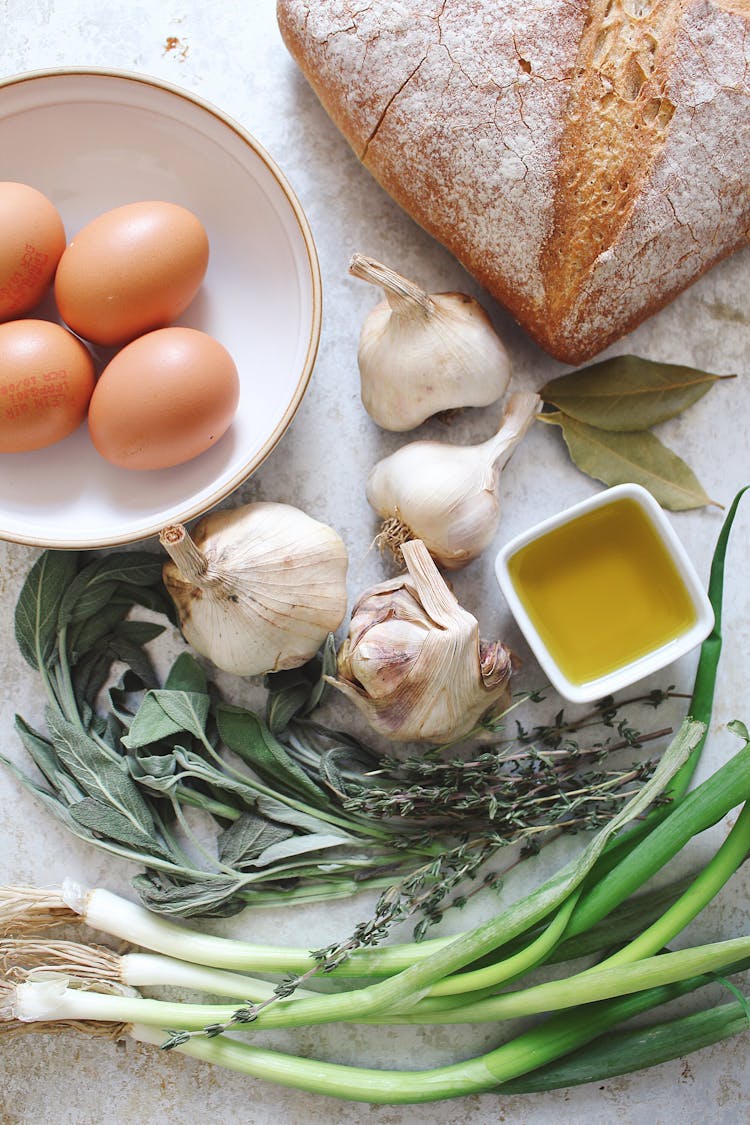 FOR BREAKFAST
ANY VEG FRITTATA MUFFINS
Egg frittata muffins are baked in a muffin tray and can be frozen in a sealed container. Simply take one out and defrost in the fridge for a few hours or overnight before eating. These are also a great way to use up odds and ends of veg and in your freezer and veg drawer. To make them, you need about 3 cups of mixed vegetables; grated carrots or beetroots, peas, sweetcorn, sliced peppers would work well. Grease a muffin tray really well and fill two-thirds full with veg. Beat about 8 eggs and season well, then pour into each compartment. Bake for about 20 minutes at 180ºC. 
COMPOTE
Compote freezes really well. Divide it up into portions, then defrost as and when you need to eat with yoghurt or on your porridge. Slice up apples (some Bramley apples are great here) and pears and simmer in a pan with a little sugar to sweeten and a splash of water. Cook over a medium-low heat until they break down. You could stir in dried cranberries or raisins. Leave to cool before freezing. 
BANANA PORRIDGE BARS 
This baked porridge bar recipe combines banana and blueberries, but you can add any frozen berries to the mix before baking it in the oven. Once baked, allow to cool completely, then slice into bars and store in individual portions in freezer-safe bags or containers. Thaw in the fridge overnight before grabbing it to go in the morning.
PROTEIN SEED LOAF
Jamie Oliver's seed bread is packed with nutritious seeds and all-important protein. Bake it, then leave to cool before slicing and freezing it so you can serve yourself to a slice as and when you need. You can toast a slice straight from frozen or leave it out to defrost for a couple of hours. Top with sliced banana and yoghurt, or wilted spinach and cottage cheese. He offers tonnes more suggestions too.
FOR LUNCH OR DINNER:
BASIC PASTA TOMATO SAUCE
This is a great one for making in big batches and freezing in portions. Defrost a portion in the fridge overnight, then simply heat it up in a saucepan while you cook your pasta. Soften 4 onions in olive oil in the largest saucepan you have, add in 4 garlic cloves and 2 tablespoons of tomato paste and stir well. Pour in 4 tins of chopped tomatoes (or a glut of really ripe fresh tomatoes in the summer) and season well with salt, pepper and dried oregano or chopped fresh basil. Simmer until tasting good, then leave to cool before portioning up. 
TRAYBAKE RAGU
While Ottolenghi might be known for his long ingredients lists, there is definitely a reason for it here and the method is actually pretty speedy. This meatless traybake 'ragu' champions meaty oyster mushrooms, hearty lentils and pearl barley and plenty of umami depth with white miso paste, porcini as well as spicy harissa. Chop everything in a food processor, throw it into the largest roasting tray you have (or divide between two), then bake until bubbling and gloriously caramelised on top. Freeze in portions, then defrost in the fridge overnight when needed. Heat it up in a pan and toss through pasta. 
SWEET POTATO DAHL
Saucy recipes, like curries, soups and stews freeze really well, which is why Anna Jones' comforting dahl would work perfectly. Defrost in the fridge overnight and add the fresh coriander leaves just before serving. Deliciously hearty for the winter months.
TUSCAN RIBOLLITA SOUP
This frugal Italian dish is a really delicious way to use up stale bread, and a celebration of winter veg and filling beans. We like to make this up to the point before you add the bread. That way, when you have stale bread that needs using up, you can simply defrost a portion of soup, heat it up in a saucepan with a splash of water to loosen, with plenty of torn stale bread to bulk it all out. Follow this recipe up to the end of step 3, then freeze in portions. 
SNACKS
CHOCOLATE-COATED BANANA LOLLIES
Make your own easy frozen chocolate-covered bananas. These store well in the freeze. Peel bananas and chop in half, skewer each half with a thick toothpick, then dip into melted chocolate and cover with finely chopped nuts. Place on a tray as you go, then place in the freezer. Once totally frozen, transfer to a container and eat from frozen when you need a snack.
PINEAPPLE COCONUT CHOCOLATE BITES
Slice up fresh pineapple into rounds, then cut into quarters. Arrange on a tray and freeze for about 3 hours. Meanwhile, combine coconut oil and dark chocolate in a saucepan and melt over a low heat until smooth. Dip each frozen pineapple piece in the chocolate and sprinkle with desiccated coconut. Freeze again and eat from frozen when you like.
MUSHROOM PASTIES
These mushroom pasties freeze really well. Simply assemble them and freeze before baking. Then bake to order straight from frozen at 180ºC for 1 hour.
FROZEN YOGHURT BARK
This doubles as breakfast or snack, and is probably the easiest and fastest thing to do. Mix your favorite yoghurt with a bit of honey and a mixture of frozen berries and/or chopped pineapple or passionfruit. Place on a tray and put it in the freezer. Serve it frozen, snapped into pieces with more fruit.