Sticking a fork up at climate change.
Ovens off, aprons on. At 8.30pm on Saturday 26th March it's Earth Hour, and this year we're challenging you to make a meal without using any power other than elbow grease.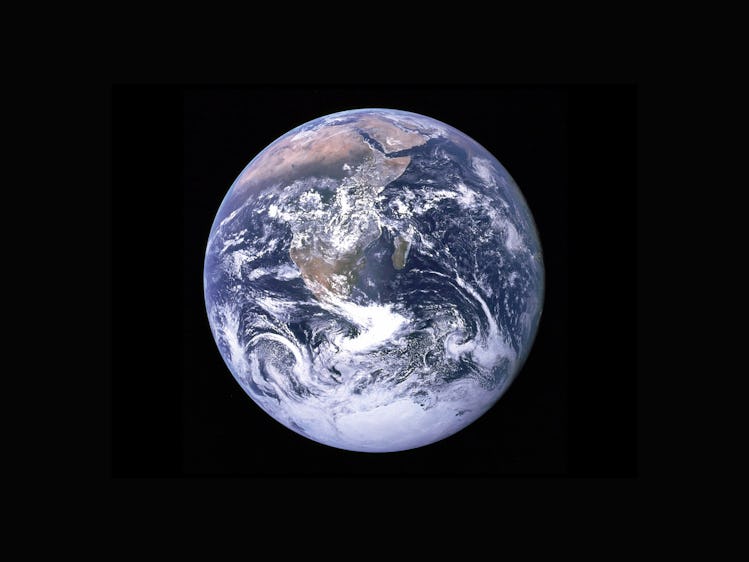 Started in 2007 by WWF, Earth Hour is now one of the largest grassroot movements for the environment, with people taking part in over 200 countries.
At 8.30pm local time on the last Saturday in March, everyone switches their lights off for a whole hour to raise awareness of climate change and the issues facing our planet.
And it's not just individuals taking part – in past years, the Colosseum and The Golden Gate Bridge have been among other monuments to be plunged into darkness. A true symbol of unity, and hope.
What's food waste got to do with it then?
As you know, food waste is one of the most urgent issues in the climate crisis.
Over 40% of all food grown is wasted – either left behind on the farm or thrown away at home. Wasting with it, billions of litres of water and tonnes of CO2e used in growing, transporting and storage.
The good news is, Project Drawdown has identified food waste as one of the most fixable issues in the crisis. But more work needs to be done to raise awareness and make the connection between plate and planet clear.
What we eat, or, more accurately, what we don't eat, makes a big difference. And this Earth Hour, we want to shine a (metaphorical) light on the true impact of food waste.
Earth Hour, Oddbox-style
Forest bathing? Volunteering? Candle-lit yoga? The Earth Hour website has all kinds of planet-friendly ideas to help you fill your hour of darkness.
But if, like us, you're likely to be wanting your dinner at that time, we've got four recipes for you to try that don't involve any power. (And, most importantly, are relatively easy to eat in semi-darkness.)
Camille's Candlelit Feasts:
If you make them using fruit and veg from your box, you'll be saving food, water and CO2e from being wasted, as well as all the energy from leaving lights, hobs and ovens off.
But whatever ingredients you use, our in-house chef Camille has made sure you won't be wasting a scrap. Zero-energy. Zero-waste. Full-on flavour.
Any of those take your fancy? Or have you got another zero-energy recipe to share? Let us know what you'll be eating this Earth Hour and join the Oddbox community for a dinner date with the planet.