Rescue story: wonky asparagus
You don't need us to tell you that this spring has been unusually cold. But while, for most of us, that just means keeping our winter coats out for a few more months, the knock-on effects for the UK's farmers and growers have been huge.
In fact, the chilly days and sub-zero nights have slowed down asparagus season by over two weeks, meaning farmers have had a worrying time of not being able to meet demand. And it's not as if they can just pop a few more in the ground for the summer, either, as Malcolm at Red Star Growers explains:
 "By the time we plant our asparagus crowns (the bare roots of a dormant asparagus plant - a bit like a bulb), they've already been growing for two-three years. A year later, we might get a light harvest. And then we'll only get a full cut of asparagus the year after that – a full two years after planting."
So if the season is delayed, demand is high and supermarkets are banging on the doors for asparagus, why do we need to get involved at all?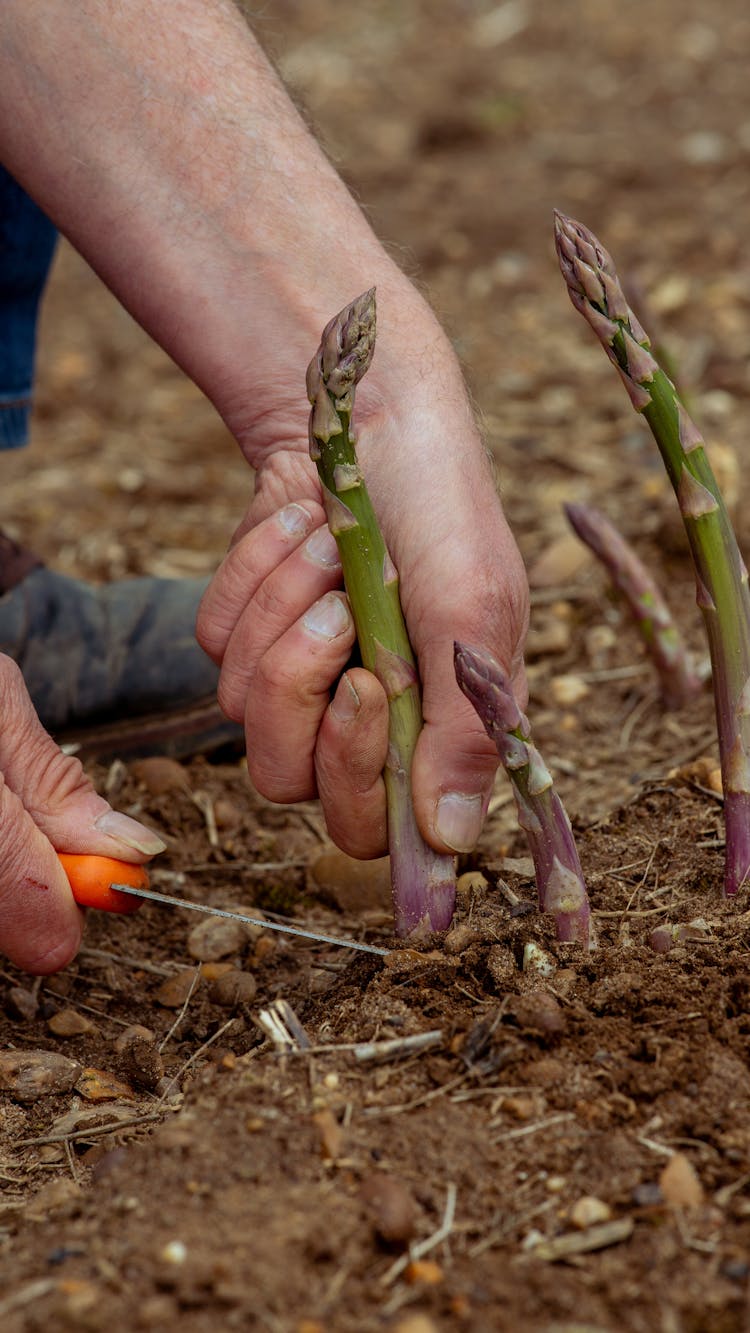 A tale of two halves
When a season is delayed and demand goes up, you'd be right in thinking farmers would be more likely to get a good price for their crops once they're finally ready.
But that's not the whole story.
Because when crops are affected by the weather, they can start to grow in ways that supermarkets don't deem 'normal'. With asparagus, plants that are 'stressed' by the weather can start to grow curved, rather than pencil-straight spears. Which is a big no-no from retailers, apparently.
Even when demand is sky-high, spears are still also rejected if they're too thin, too thick, too short, too heavy or even if their little leaves have spread 'too wide'. That's a lot to ask of nature, and a big kick in the teeth for farmers who have worked so hard to look after their crops. 
No spear left behind
With a demand-led system, unpredictable weather, plus such strict cosmetic standards in place, it's an almost impossible situation for growers. Last spring – if you remember – was especially warm and sunny, which meant they had 'too many' asparagus spears on their hands, alongside being "too" bendy or "too thin". This year, because of the cold weather and delayed season, we're expecting to rescue more than double what we did in 2020 – a whopping 55,000kgs.
With every 1kg of asparagus we rescue as a community, we're also avoiding, on average, 5.3kgs of CO2e and an incredible 746 litres of water from being wasted – a total of around 291,000kg of CO2e and 41,000000 litres this year alone. (You can see how we worked this out here.)
So not only is it a big thanks from farmers like Malcolm, it's a huge thank you from the planet too.
Now get the grill on or boil up a pot of water – asparagus season is coming your way.