Quick zero-waste recipes to help ease a hangover
Hangovers happen. And often when they do, we just want to wolf down a carb-filled and comforting meal. Start your 'morning after' the right way with these six simple zero-waste hangover recipes. We've also got plenty of more recipes over on our blog - whatever the occasion.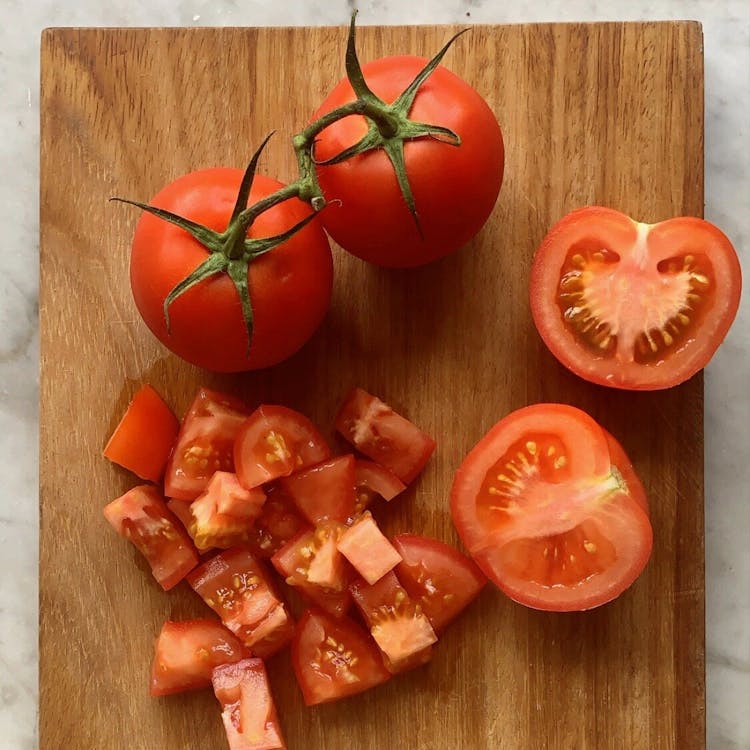 VEGGIE BREAKFAST BAKES
Put together this warming breakfast combination to use up mushrooms, tomatoes and spinach. Heat your oven to 200°C/180°C fan/400°F. For 2 portions, put 4 mushrooms and 4 tomatoes, halved, into 2 separate ovenproof dishes. Divide 1/2 a sliced garlic clove between the dishes, drizzle over olive oil, season and bake for 10 mins. 
Pour boiling water over 100g of spinach in a colander to wilt it. Squeeze out excess water, then add the spinach to the oven dishes. Make a gap between the vegetables and crack an egg into it if you'd like, but the meal holds up without it too. Cook in the oven for another 8-10 mins, then serve over buttered toast. 
(via BBC Good Food)
EASY TOFU SCRAMBLE
The king of vegetarian hangover recipes, these simple instructions make use of leftover onion and bell peppers. Press and drain a block of tofu, then slice it into 1-inch cubes. Press into it repeatedly with a fork to get that crumbled texture. Heat oil in a large frying pan and sauté the tofu along with 1/2 a diced onion and 1/2 a diced pepper for 3-5 mins. Stir frequently throughout. 
Add 1 tsp garlic powder, 1 tsp onion powder and 1 tbsp soy sauce, reducing heat to medium. Cook for another 5-7 mins, stirring frequently. Add 2 tbsp nutritional yeast and stir it thoroughly into the mix to coat your tofu well. Serve as it is, as part of a breakfast burrito, or topped with cheese or more nutritional yeast. 
(via The Spruce Eats)
ONE-POT CHEESY TOMATO AND GNOCCHI BAKE
Shake off your hangover fast with this easy one-pot bake that uses up tomatoes, aubergine and peppers. Heat 1 tbsp of olive oil in an ovenproof casserole dish on the hob. Add 1 chopped red onion and 3 crushed garlic cloves. Cook over medium heat for 6-8 mins. Add 1 aubergine, cut into 1 cm chunks, and cook for another 10 mins, stirring occasionally. Heat the oven to 220°C/200°C fan/430°F. Stir 2 sliced peppers and a large handful of fresh basil into your dish, then cook on the hob for another 5 mins. 
Dissolve 1 cube of vegetable stock into 200ml of boiling water. Stir in 400g tomato passata, then add the stock to the casserole dish. Mix in 400g of fresh potato gnocchi (you can make homemade gnocchi from potatoes here), top with mozzarella (or vegan equivalent), then bake for 15-20 mins until your topping is golden. 
(via Delicious Magazine)
TOMATO & MUSHROOM PANCAKES
Get through your mushrooms and tomatoes with these quick American-style pancakes and a moreish veggie topping. Sift 140g of white self-raising flour, 1 tsp of soya flour and a pinch of salt into a blender. Add 400ml of soya milk and blend until smooth. 
Heat a little vegetable oil in a medium pan until very hot. Turn down to medium heat, then pour 3 tbsp of batter into the pan and cook until the surface of the pancake bubbles. Flip the pancake and cook until that side is golden brown. Repeat with the remaining batter whilst you keep your cooked pancakes warm in an oven on low heat. 
Heat 2 tbsp vegetable oil in a frying pan. Fry 250g mushrooms until nearly cooked, then add 250g halved tomatoes for another couple of mins. Pour in 2 tbsp of soya cream (or soya milk) and a large handful of pine nuts. Gently cook until combined. Spoon the mixture over your pancakes and sprinkle fresh chives. 
(via BBC Good Food)
VEGGIE PIZZA TOAST
If bread is your hangover saviour, why not combine it with spinach, onion and tomatoes to make your own pizza? Heat your oven to 200°C/180°C fan/400°F. Arrange 6 small slices of sourdough bread (or another similarly crusty bread) on a large baking sheet. Spread 1 tbsp marinara sauce and 1 tbsp pesto onto each piece of bread, then lay a cheese (or vegan alternative) slice on top. 
On top of your cheese, divide a mixture of 6 chopped tomatoes (sundried or any type), a handful of spinach, 1/4 of an avocado (sliced), 2 tbsp sweetcorn, 2 tbsp chopped red onion and 1 small chilli pepper. Sprinkle 1 tsp oregano between the slices and bake until the bread is golden brown. 
(via The Feed Feed)
ULTIMATE CHEESY CHIPS
What better way to ease a hangover with potatoes than by making chips? Thinly slice 400g of unpeeled potatoes into chips and soak in a large bowl of cold water for 15 mins. Heat the oven to 200°C/180°C fan/400°F. Pour a generous amount of rapeseed oil into a large baking tray and put it in the oven. Drain the chips and pat dry, then tip them into a large bowl. Sprinkle with 25g polenta and toss to coat.
Once the oil in the baking tray is hot, spread the chips out evenly. Sprinkle large sea salt flakes over them and bake for 35-40 mins, tossing halfway through. Sprinkle mozzarella over them and return to the oven for 5 more mins. If you're using vegan mozzarella, depending on the brand, consider introducing it to your chips earlier in the cooking process. Serve and eat immediately. 
(via Delicious Magazine)